9 Easy Fixes For Optimum WiFi Not Working On Your Laptop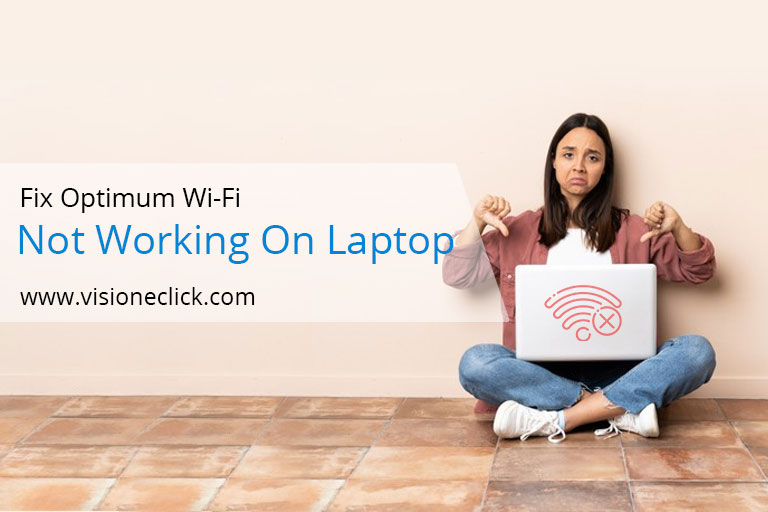 There are few things more convenient than a steady WiFi connection in your home. You can just connect your devices and get started with your browsing or other internet activities. However, if something goes wrong and you see those dreaded error codes on your laptop, it can be quite frustrating. With how important the internet is in these times, such lapses can cause you to lose out on a lot of work or other tasks.
Therefore, you'll probably want to fix the issue as fast as possible. If your laptop is not connecting to your Optimum WiFi, there are a number of ways you can troubleshoot the issue. You can do most of these yourself, and will only have to call the provider in dire cases. In addition, if the problem lies with your laptop's hardware, then you'll have to take it for repairs as well. Just make sure you narrow down what the problem actually is before taking any serious measures. Here's how you can resolve WiFi connectivity issues on your laptop.
Check Your Laptop's WiFi Settings
The first thing you should do is check your laptop's WiFi settings. Sometimes, you may have switched the WiFi off on your laptop for some reason or the other and forgot to switch it back on again.
Once you've confirmed this, also check whether your WiFi adaptors are all working. You can do this by going to the network settings on your device. In addition, check if the laptop's drivers are updated. If they aren't, update them to get the best functionality possible.
Suggested Read: How Can You Reduce Lag When Gaming Online?
Check Signal Strength
Often, your laptop connectivity issues may just be due to poor signal strength. This happens when your device isn't within the range of your router. Check the WiFi icon on your device and see whether it's showing enough signals. If it's only showing one or two bars, you should change either your own location or work on better router placement.
If you're moving your router, use heat mapping software to figure out where the best location will be. This will help your laptop catch the right amount of signals in most areas of your home.
Suggested Read : HBO East vs HBO West
Restart Your Device
Often, simply restarting your laptop will fix your issue. At times, drivers and/or hardware do not properly boot up when you start up your laptop, especially if you have a habit of closing the lid without shutting the system down.
So, restart your laptop to see if that resolves your internet connectivity issues. Otherwise, move on to the next steps.
Suggested Read: Which Version of The Great Gatsby Movie is More Realistic?
Check Other Devices
Make sure you check whether your laptop is the only device facing internet issues. Confirm this by trying to use the internet on your other devices. This will help you identify whether the internet issue is with your laptop or with the router or connection itself.
Try using the WiFi on your smartphone or someone else's laptop to see if it's working there. If it is, then you have to check your laptop for issues. If those devices are facing connectivity issues as well, then you need to take a look at your router or check if there is an internet outage in your area.
Suggested Read: How to Fix Remote Picture-In-Picture on Cox?
Reboot Your Router
If you see the port forwarding not working error or have internet connectivity issues with all your devices, you need to reboot your router. To do this, you'll probably just have to press a button at the back of the router and wait for the connection to boot back up online.
To be on the safe side, reboot both your modem and router. Unplug their wires, leave them dormant for about 15 minutes, then reconnect everything again. This should help empty the router's cache, and make it easier to connect with your devices.
Check for Interference
Signal interference can cause laptop connectivity issues in your home. You probably have a lot of appliances and smart devices lying around. These emit their own signals, which can interfere with your WiFi signals. If there are a number of these devices in between your laptop and your router, then they may be the culprit.
Try to arrange your router and various electronic devices in such a way that they do not sit right in the middle and interfere with your connectivity. This should help your laptop get clearer signals with little to no interference in between.
Suggested Read: The Role of Mass Media in Global Warming
Change the Channel
Most WiFi routers run on the 2.4GHz frequency channel. In addition, most of the devices in your home and your neighbors' WiFi routers probably use the same frequency. This means that there is a much higher chance of interference and slower connectivity.
Switch over to 5GHZ WiFi to get to a clearer path. This will give you faster, uninterrupted internet, as most people do not use this channel. Your router should have a button or a toggle to switch between these two frequencies. If it doesn't, you may want to replace it with one that does. You can find these commonly available in the market.
Suggested Read: How to Connect Smart TV To Optimum Wi-Fi?
Check for Hidden Networks
If the internet isn't working on your laptop, you may be trying to connect with a hidden network. While hiding your network is a great way to protect your privacy, it also causes network connectivity issues.
Therefore, you should confirm the network details and check whether your laptop is trying to connect to the right SSID.
Call Your Provider
If all else fails, and the internet is not working on any of your devices, then there might be a provider issue. First, check on their portal or social media pages if there's a general area outage. If there isn't, then you need to get your connection fixed. Call up customer support, and get all the help you need. Or dial the Optimum pay bill number to check any pending bills.
In conclusion, if your Optimum WiFi is not working on your laptop, then you need to troubleshoot the issue to resolve it properly.
Disclaimer: To our knowledge, we have made all the required efforts towards obtaining owner/publisher approval for the use of images in VISIONECLICK.COM blog posts. However, if you find violations of any sorts regarding any image, please feel free to contact us. Prices and packages mentioned may vary with time and the specific locations.