Redundant Internet Connection: Easy Ways to Fix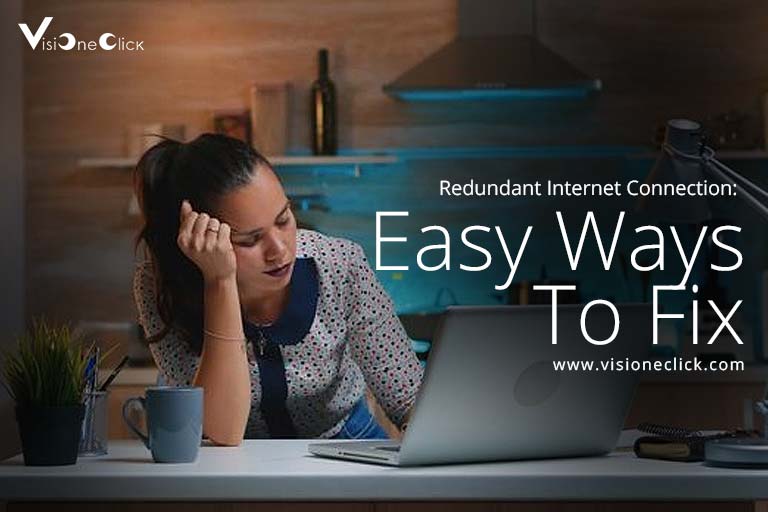 The internet is no longer a luxury. It is an essential part of everyday life. The widespread availability of broadband companies has improved communication for individuals and businesses alike. It is hard to imagine a world without the internet.  
That said, you'll have to consider several factors such as internet speed when looking for a new service provider. Quality and affordability are two things you should never compromise on when buying a new internet plan.  
On the contrary, if your existing connections are giving you problems, you'll have to dry different methods to fix the issue. A redundant internet connection can be frustrating. There's no denying that. The good news is that this article explains the ways through which you can fix your internet connection.  
Restart Your Internet Device
This is an old-fashioned method and is seen to work most of the time. Restarting or rebooting dates back to the era of the first machine. It is also one of the simplest methods to fix a redundant internet connection. The restarting the device method also works on smart devices such as laptops, smartphones, and gaming consoles.  
To restart your device just locate the power button on your router or modem. Press the button to turn off the device. Wait for several seconds and press the power button to turn on the device. You can also plug out the wires after switching off the device to see if there are any broken cables. Tighten any loose cables and plug in the wires. Hit the power button to turn on the device.  
Restarting the device will clear the cache memory or any other data preventing it from working properly. Make sure that you wait for several minutes before restarting the modem or router. The several-second delay will allow the device to become cooler. Give your device periodic rests for best results.  
Check Your Bill Status
Dues or late payments will cause your provider to throttle or terminate your connection altogether. The advent of mobile apps has made it easy for customers to check their bill status online. In case you're subscribed to Optimum, you can check the Optimum bill pay services online. You can pay your internet bills using the website, mobile app, telephone, or mail.  
To pay your bills online, simply visit the provider's website on your desktop or mobile web browser. Type in your login credentials. You will be able to see whether you have any payments pending against your account. The mobile app payment method is even more simple. Go to the provider's mobile app on your smartphone and type in your log-in details. You can pay your Cox bill using the app.  
Replace Outdated Equipment
New technologies arrive with time. Make sure to get the latest piece of equipment for your internet needs. In case you experiencing poor internet service, chances are your router or modem needs to be replaced. You can check the model of your device to see whether it needs to be replaced. Also, if you have rental equipment, contact the service provider regarding the problem.  
On the contrary, you can buy a service provider-compatible piece of internet equipment. Purchasing your device will rid you of your monthly rentals. Getting a new router or modem is a long-term investment. You can Google to see Wi-Fi devices that are compatible with your internet service provider. The newer technology you have, the better your internet connection will perform.  
Change the Position of Your Device
Make sure to place your router in an open space to prevent distortions or weak signals. A router or modem placed in dead spaces usually sends weak signals. If your Cox internet is slow at night, you might have to change the placement of the equipment.  
It is advisable to place your device on top of a cupboard or shelf. Never place your internet device in a room filled with furniture and other things that can block internet signals. For best results, place your router or modem at a higher elevation.  
Contact Your Internet Service Provider
This is the last resort. Reach out to your internet service provider in case you are unable to fix your internet using the methods mentioned above. Contact their customer support center and tell them about the issues you are encountering. The customer support executive will listen to you and will tell you the actions you need to take.  
If you have encountered internet stuttering, tell them about it. It should be noted that you could fix the issue yourself. However, if the issue is from the provider's end you will have to wait till the issue gets resolved. Is there any other method you could think of? Share your thoughts in the comments section below. 
Disclaimer: To our knowledge, we have made all the required efforts towards obtaining owner/publisher approval for the use of images in VISIONECLICK.COM blog posts. However, if you find violations of any sorts regarding any image, please feel free to contact us. Prices and packages mentioned may vary with time and the specific locations.