How to Fix Slow Upload Speed on Spectrum?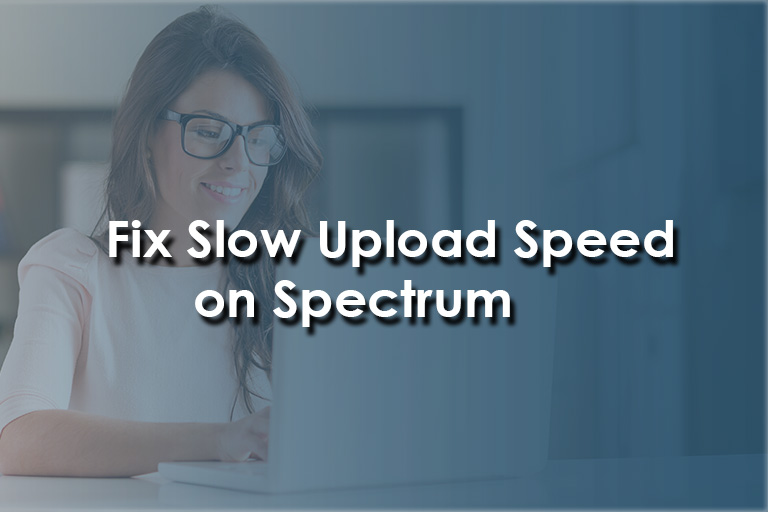 Spectrum is a big name in its niche industry. The provider offers substantial coverage to over 41 states and its highest speed tier goes up to 940 Mbps. With a reliable customer care service and a rich range of speed tiers and package formats, it wouldn't be wrong to say that Spectrum is among the most popular providers in the country.
When it comes to advertising, it's a general trend that providers make lofty claims. You can blame the marketing industry trends for that. Most ISPs claim to provide streamlined speeds when it comes to uploading and downloading speeds. However, it is not a realistic claim mostly. Therefore, if you are experiencing fast downloading but poor uploading speeds with your home Wi-Fi, do not be surprised! Fortunately, there are some tips and hacks to improve the uploading speeds. 
What to Expect?
As a general rule of thumb, you should know that DSL and cable internet often have a sheer difference in uploading and downloading speeds. The downloading speeds are usually zippy but the uploading speeds suck. If you take a speed test, the difference would be clear.
Therefore, for users who have a lot of uploading to do, these slow speeds can be frustrating. For instance, if you are telecommuting and you need to upload large files to some company server. Or your work involves a lot of file sharing within the teams, or you need to be a part of videoconferencing for the better part of your working day, then you need to do something about your uploading speeds.
First things first, you need to skim through the offered features of Charter Internet offers and go for a speed tiers with better upload speeds. That's a quick fix. You can get in touch with Spectrum customer service and enlighten them about the nature of your work. They will offer you a fair solution.
In addition, here are some quick hacks and tricks to perk up your uploading speeds.
Troubleshooting Slow Uploading Speed
You can try the following tips to improve your uploading speeds. We would suggest all of them and you may end up lucky to witness a significant improvement in the upload speeds.
Check the Ethernet Connection
This has to be your first step to improve your upload speeds. You need to know if your Ethernet connection is working fine. If you are using a Wi-Fi, unplug the Ethernet cable and plug it directly to the Ethernet port of your laptop or computer.
Once you have done that, run a speed test to figure out whether you are experiencing slow upload speeds still. If the upload speed is significantly low, you need to get in touch with Spectrum customer service. They should offer a solution for you.
However, if the upload speeds are fine on your computer with a direct Ethernet cable, then you need to check your devices to figure out the reason for slow uploading speeds. Moreover, some people think that subscribing to plans in a clubbed format can mess up their internet speeds. They assume that having a dedicated, single subscription can ensure better speeds. Well, that's not the case. You can have your internet plan along with TV Essentials by Spectrum and both the connections have nothing to do with each other.
Scrutinize Apps Eating Up Your Upload Speeds
With so many devices in every household, we often don't notice a hoard of apps in our smartphones and tablets consuming the internet in the background. Some of them are particularly eating up the uploading speeds.
For instance, you were uploading a large video from your vacation on your social media and you left it there. You forgot about it and now you have an official task at hand and you need to upload an important file. The result? You will experience slow upload speeds because it is already being actively consumed. Therefore, you need to check your devices and apps, which may be using your uploading stream.
Restarting your Modem/Router
This is perhaps the most common course we take whenever we encounter a speed-related internet problem. And interestingly, it works too. Well, mostly!
Rebooting your modem/router essentially restarts your internet connection. Doing so will fix any errors or bugs causing a lag in the upload speeds. Therefore, if it fixes the problem, restarting your modem and router once won't hurt.
Check Your VPN
Your VPN can be the culprit that you are looking for while trying to fix the Spectrum 5GHz Wi-Fi that you have. For those who don't know about the process, when you enable a VPN, all your traffic is routed via the VPN server. Now the speeds of that server can vary. These speed fluctuations depend on a number of different factors.
Therefore, if you experiencing slow upload speeds and you don't need your VPN essentially, it's best that you disable it. Once you have done so, check the speeds again. You should experience an improvement.
Reach Out to Spectrum
Lastly, you may think that Spectrum customer service is only there for bill pay options or getting info about the packages. But in reality, the customer service reps are well-equipped with all the knowledge and solutions when you encounter an internet-related issue. Speak to their rep and enlighten them about your super slow upload speeds.
They will resolve your concern and fix the glitch that you are facing. Good luck!
Disclaimer: To our knowledge, we have made all the required efforts towards obtaining owner/publisher approval for the use of images in VISIONECLICK.COM blog posts. However, if you find violations of any sorts regarding any image, please feel free to contact us. Prices and packages mentioned may vary with time and the specific locations.