4 Easy Ways To Fix Spectrum Email Not Working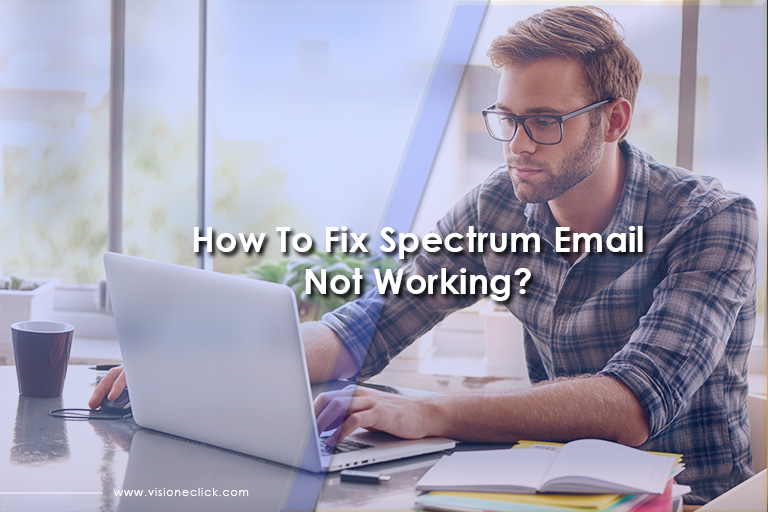 Charter Spectrum is one of the largest communication providers in the United States. From high-speed internet to high-def cable to a feature-rich home phone service, the provider has it all. It offers one-stop solutions for all your home connectivity needs. Spectrum Email is a value-added service that the provider offers with most of its plans. This service works over the provider's own secure server and offers all the functionality you get with other modern email services.
However, sometimes there may be cases where the email service stops working. This can pose problems for your connectivity needs, which is why this blog explores how you can troubleshoot your Spectrum email service.
4 Simple Ways to Fix Your Spectrum Email Service
Even if you have been very particular, such as keeping track of being on time with the Pay My Spectrum Bills option, you may develop problems with your services from time to time. Your email service is not immune to this. You may find yourself in situations where the service isn't working. This can not just be an annoyance, but can also cause you to miss important emails, such as billing information. However, don't worry if such a situation arises. There are several ways to fix a Spectrum email service that isn't working properly. 4 of the most common ones follow below.
Resetting Your Account Password
The most simple and common fix to problematic email service is to reset your account password. Of course, there might be other problems such as a Spectrum internal server error. But the first thing you need to do is to reset the password. Make sure the case-sensitive password you already have is being entered correctly. If so, you should use the "Reset Password" option to create a new, strong, and secure password for your account. In many cases, this simple fix is all you need to get your email service up and running again.
Use a Device You Have Used for Emails Before
New devices can often develop problems with your email service. A new device is one that you are trying to log into for email access but has never been used for Spectrum Email before. In certain cases, this can develop problems where the service doesn't recognize the device or the device doesn't support the service. If you feel your email service isn't working, you may want to check whether it works on a device you have used it on before. A familiar device may still run your email service even if the newer device cannot.
Switch Off Any VPN Services
VPN services are often used by people all over the country. They help unlock geo-restricted content while keeping your digital identity encrypted and private. However, many services, like Spectrum Email, can detect when a VPN is being used and deny service for security. If your email service isn't working, the problem could simply be that the provider has detected a virtual proxy network accessing your email account. Simply disabling your VPN will get your service up and running again. If all else fails, you can try logging in from your home network, which the provider will recognize as secure.
Get in Touch with the Provider's Support Accounts
If the above troubleshooting techniques didn't work, don't think that you'll have to cancel your service. The provider's customer support representatives should be able to get your service up and running again. There can be any number of reasons behind the problems with your email service. The email service itself doesn't link to your customer account, meaning you can still access it if you haven't paid your bills or discontinued your subscription.
However, it can still be disabled by the provider for a number of reasons. Calling the customer support department should allow you to get your service restored if it was suspended by the provider, or if there is an issue at the provider's end. Use this as a last resort when all other troubleshooting options fail.
Disclaimer: To our knowledge, we have made all the required efforts towards obtaining owner/publisher approval for the use of images in VISIONECLICK.COM blog posts. However, if you find violations of any sorts regarding any image, please feel free to contact us. Prices and packages mentioned may vary with time and the specific locations.