How to Fix Weak WiFi Signals for CenturyLink?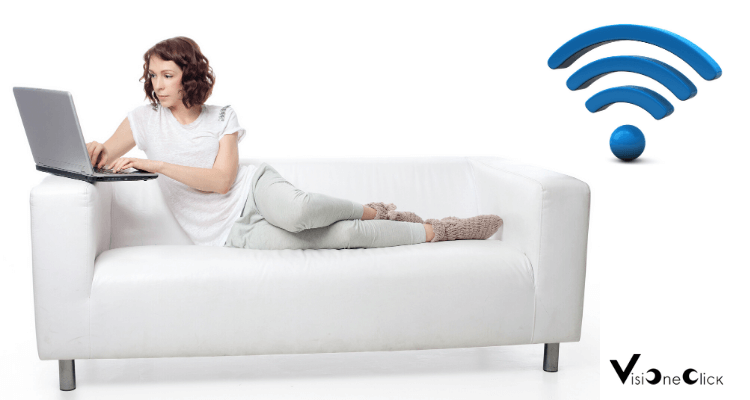 If you are using CenturyLink and facing an issue? You need not worry because, in this blog, you will find answers to all your possible questions. If you don't know how to fix weak Wi-Fi signals, here is a complete guide, along with a list of your most frequently asked questions and their answers. This way, you can not only fix your home Wi-Fi but also fix the problem at your work too.
Ways to Fix Weak WiFi Signals
Just follow these steps and you will see a visible improvement in the performance of your wireless connection in no time!
Placement of the Router
Make sure to keep your Wi-Fi router at a place that is easily accessible. This way, its signals are evenly scattered throughout the place.
Household Appliances
These can interfere with the signals of your Wi-Fi device and affect fast Wi-Fi speed. Such electronic devices may include seemingly harmless devices, like a microwave, cordless phones, baby monitors, wireless speakers, etc. Devices that work on Bluetooth signals are included in the list too.  Make sure to move the router away from these devices so that there is no interference. (ideally, around 10 feet away).
Switch it Off then On
In case your CenturyLink Internet is still not working, the next thing you can do is to unplug your devices. You can also turn it off. This will most likely solve the issue.
Number of Devices Around
If you are living in an apartment or a building that houses many people, your signals may be interfered with by the many devices people are using around. Even 5G connections could be the reason you are getting weak wifi signals.
Even if you try everything and you still face issues, it is best to get in touch with the CenturyLink Customer Service.
Frequently Asked Questions:
– How do I fix my CenturyLink Wi-Fi?
Try relocating your router. Also, make sure to unplug your electronic devices that can interfere with the Wi-Fi signals. Restart your router if the problem persists.
– Why is CenturyLink Wi-Fi so slow?
There can be many reasons which can slow down your CenturyLink Internet. A few of the reasons are severe weather conditions, electronic signal interference, virus/malware attacks, modem/system –related problems, etc.
– How can I boost my CenturyLink Wi-Fi signal?
Try relocating your router. Change the frequency and the channel on the router. You can also try updating your router Firmware and/or Network Adapter Driver. Also, try to set up a Range Extender.
– What is the best router for CenturyLink?
Few of the best routers to fix weak Wi-Fi signals are NETGEAR WNDR4300 Wi-Fi Router, ASUS AC2900 WiFi Dual-Band Wireless Router, Linksys WRT32X AC3200 Dual-Band Wi-Fi Gaming Router, NETGEAR Nighthawk X6 AC3200 Tri-Band Wi-Fi Router, Symantec Norton Core Secure Router, TP-Link Archer AC1750 Router.
– Can I use my own router with CenturyLink?
When you connect to CenturyLink, it isn't about the best DSL modems, because it is fiber ONT, which is a router actually. That means you can use third-party routers to improve your Wi-Fi signals as per the DOCSIS. But those must support VLAN tagging.

Disclaimer: To our knowledge, we have made all the required efforts towards obtaining owner/publisher approval for the use of images in VISIONECLICK.COM blog posts. However, if you find violations of any sorts regarding any image, please feel free to contact us. Prices and packages mentioned may vary with time and the specific locations.