What Channel is Freeform on DIRECTV?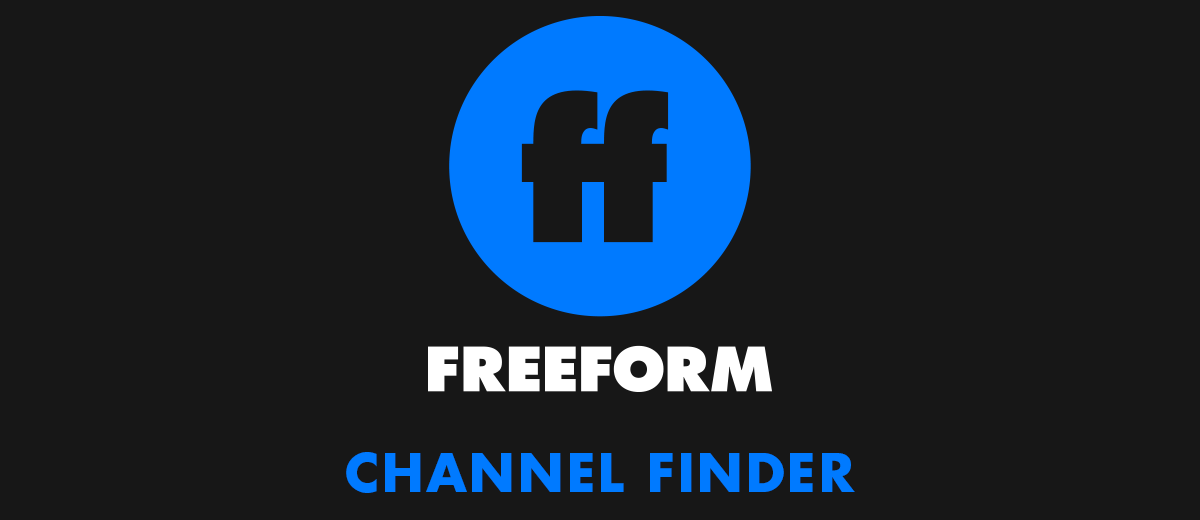 whatchannelfreeform.com
DIRECTV packages offer a diverse channel selection. The packages offer customers different options when it comes to choosing the plan that fits best. The lowest-tier package offers over 155+ TV channels for very affordable prices. The top-tier package offers the most, with over 330 TV channels including premium networks. This blog discusses some of the best channels you can find, from Comedy Central to Freeform on DIRECTV. DIRECTV, a subsidiary of AT&T offers some of the best entertainment options in the US. DIRECTV classifies its TV packages into 6 categories, namely:
SELECT™
ENTERTAINMENT™
CHOICE™
XTRA™
ULTIMATE™
PREMIER™
Explore some of the most popular entertainment options with the American public and what channel you can find them on.
Freeform on DIRECTV – Family-Friendly Entertainment
Freeform was originally known as the ABC Family Channel. In 2016, the channel rebranded itself to Freeform and has continued under that brand name since then. Freeform offers some of the best family-oriented, wholesome and fun programming to American households. The channel targets an audience between the ages of 15 to 30. The network comes with a mix of made-for-TV movies, specials, and original programming. The channel is available in all 6 TV packages.
Here is a channel number for Freeform for all cities.
| Channel Name | Channel # |
| --- | --- |
| Freeform on Directv | 311 |
What Are the Best Original Shows on Freeform?
Freeform primarily airs programming with a young audience base ranging from 15 to 30 years of age. Some programming specifically has an audience base of young females within these ages. The channel features a mix of original programming as well as reruns of popular favorites.
It also used to air America's Funniest Home Videos until 1997 and Whose Line is it Anyway up till 2010. The current programming is divided into TV shows and films. Some of the best Freeform original TV shows include Siren and Shadowhunters. Siren is based on the Greek mythological beings of the same name who lured ships onto rocks. Siren centers around a young girl in Bristol Cove who may just prove the legends to be true.
When Ryn catches the eye of a marine biologist, a colleague begins digging. A local fisherman named Xander is on a quest to pursue the truth. The little town is complete with an eccentric elderly lady named Helen who seems to know an awful lot. Siren premiered on Freeform on March 29, 2018. Shadowhunters is a supernatural drama about a teenager named Clary Fray.
Clary discovers she belongs to a family of human-angel hybrids. These "shadowhunters" are tasked with hunting and destroying demons. Clary gets caught in the intrigue when someone kidnaps her mother. Shadowhunters have all the supernatural creatures you could wish for. There are vampires, demons, and werewolves lurking around every dark corner. The drama is now in its third season, having first premiered on January 12, 2016.
What Reruns Does Freeform Air?
Freeform on DIRECTV also airs reruns of popular drama and comedy series with a large following in its target audience. How I Met Your Mother still has a large number of viewers when it airs. The show centers around a group of friends living and working in New York. Many have called it an updated answer to the massive TV hit Friends. Freeform on Directv also airs reruns of family favorite The Middle.
Many fans mistakenly believe the show is a spin-off of the hugely popular Malcolm In The Middle. While the show does have similarities in style, they are both very distinct. Another very popular rerun with Freeform audiences is The Nanny. The '90s show revolves around Fran Fine, a nanny hired by a Broadway producer for three his children.
Other Popular Channels on DIRECTV
The TV service does not lag behind when it comes to giving American sports fans what they need. You can find ESPN on DIRECTV and ESPN 2 with ENTERTAINMENT™ TV packages and above. You get even more ESPN channels when you go for the CHOICE™ package or above. These include ESPNEWS and ESPNU. If you go for the PREMIER™ package, you also get access to ESPN Classic.
ABC is the flagship channel of the American Broadcasting Company and Disney. It is one of the most popular networks in America with a rich history. It is currently the highest rated network on TV, even ahead of the very popular NBC. ABC features popular programming such as The Chew, The View, Nightline, Jimmy Kimmel Live and Dancing with the Stars. You can find ABC on DIRECTV with all 6 DIRECTV packages.
DIRECTV makes it very simple for you to find the channel you need. There are no differences in the channel lineup, no matter where you are located in the US. The best part is that DIRECTV is still available outside of AT&T Fiber locations. DIRECTV is a satellite TV service which means geographical restrictions don't matter as much.
Order your DIRECTV today and get the best entertainment in the business. In case you figure out if it is available in your area, get in touch with AT&T customer service right away.
—————————————————DISCLAIMER—————————————————
Channel number can be different for your designated location. These numbers were taken from the official website and last updated March-2019
Disclaimer: To our knowledge, we have made all the required efforts towards obtaining owner/publisher approval for the use of images in VISIONECLICK.COM blog posts. However, if you find violations of any sorts regarding any image, please feel free to contact us. Prices and packages mentioned may vary with time and the specific locations.