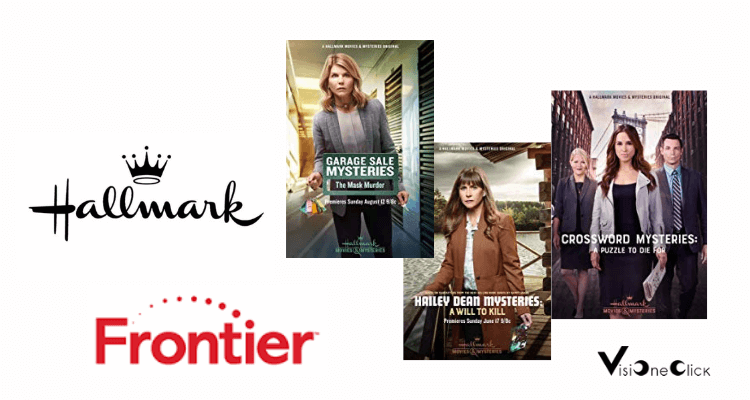 What Channel is Hallmark Channel on Fios Frontier?
When it comes to family-friendly entertainment for all ages, American audiences can be very demanding. With the increased awareness of the effect of sex, violence, substance use, and profanity on young minds, you cannot fault parents for being choosy about family entertainment. Maybe that is why almost all family homes ask for the Hallmark Channel on FiOS when signing up.
Where is the Hallmark Channel on FiOS?
This is one of the most loved channels in American homes. The channel is owned by Crown Media Holdings Inc, which in turn belongs to Hallmark Cards Inc. Hallmark cards have been a constant fixture for holiday greetings, birthdays, postcards, and other occasions for decades. Much like the Paramount Network, Hallmark focuses more on movies, but for a family audience.
This Channel is one of 3 channels under the Hallmark network umbrella. The channel primarily appeals to family households. It airs a mix of miniseries, TV movies, lifestyle content, original shows, and acquired shows. The channel is available to more than 85 million American households, making it one of the most commonly found channels in American homes. Unlike Starz, the channel comes with even basic cable subscriptions. You can find the Hallmark Channel on FiOS along with other options at the following channel numbers:
| Channel Name | SD | HD |
| --- | --- | --- |
| Hallmark Channel | 240 | 740 |
| Hallmark Movies and Mysteries | 239 | 739 |
The channels listed above are accurate to the best of our knowledge. For more information, check out the complete Frontier channel list.
Where is Hallmark Drama on Frontier?
If you visit any cable provider's customer forum, you will find it flooded with the same question. Many people have been asking their cable providers when they will carry the channel. Hallmark Drama launched in 2017 and is the third channel in the Hallmark umbrella. Unfortunately, you cannot find Hallmark Drama on Frontier or any other traditional cable provider. Hallmark itself does not show the channel in its channel finder for cable providers. For now, the channel is only available on SlingTV and DIRECTV Now. Traditional cable providers aren't carrying it yet.
Where is Hallmark Movies and Mysteries on FiOS?
The Hallmark Channel and Hallmark Drama aren't the only channels the network offers. Hallmark Movies and Mysteries is also a very popular offering. The channel focuses on murder mysteries and TV movies at its primary programming. Hallmark Movies and Mysteries was originally the Hallmark Movie Channel.
However, in 2014, it underwent a rebranding to differentiate it from the Hallmark channel and is now known as Hallmark Movies and Mysteries.
Top Movies to Watch
The channel primarily airs made-for-TV movies on suspenseful mysteries and thrillers. These movies are usually not very gory or bloody because they are meant for family audiences. Some of the best content on the channel includes the following:
Crossword Mysteries
Crossword Mysteries is a made-for-TV movie series starring two very popular Hallmark favorites. Brennan Elliot and Lacey Chabert take up the lead in suspenseful thrillers centering around newspaper crosswords. A Puzzle to Die For is the first installment in the series, meeting with audience approval.
Hailey Dean Mystery
Hailey Dean Mystery is a series of mystery films based on the best-selling novels of the same name by Nancy Grace. Kellie Martin stars as the lead character in the Hailey Dean Mystery. Hailey is a former public prosecutor who quit her job in the Atlanta DA's office to become a therapist and counselor. She also solves gripping mysteries often at odds with her former office.
Garage Sale Mystery
This mystery film series has been on air since August 2018 and continues to go strong. Meet Jennifer Shannon, an antique dealer played by Lori Loughlin. Jennifer has an eye for finding hidden crimes and solving them, often with oddities found at garage sales.
What is Hallmark Now?
Hallmark Now is the network's streaming service that allows you to access Hallmark's exclusive on-demand programming. The streaming service is part of Hallmark's attempt to reach out to a wider audience and tap into the cord-cutter movement. This something that many other networks like Fox, CBS and Disney are looking into. The service costs $5.99 per month or $59.99 per year, giving you access to thousands of hours of exclusive content. Frontier internet deals can be one of the best options for you to run this streaming service on.
Bear in mind that the channel positions will be different for FiOS and Frontier cable. FiOS may not be available in every Frontier service area. The provider currently offers its services in 29 states across the United States of America. In comparison, FiOS is currently only available in 10 states. These include Connecticut, Delaware, Massachusetts, Maryland, New Jersey, New York, Pennsylvania, Rhode Island, The District of Columbia, and Virginia.
Disclaimer: To our knowledge, we have made all the required efforts towards obtaining owner/publisher approval for the use of images in VISIONECLICK.COM blog posts. However, if you find violations of any sorts regarding any image, please feel free to contact us. Prices and packages mentioned may vary with time and the specific locations.