When Happiness Seems to Fade Out – Look Ways to Replenish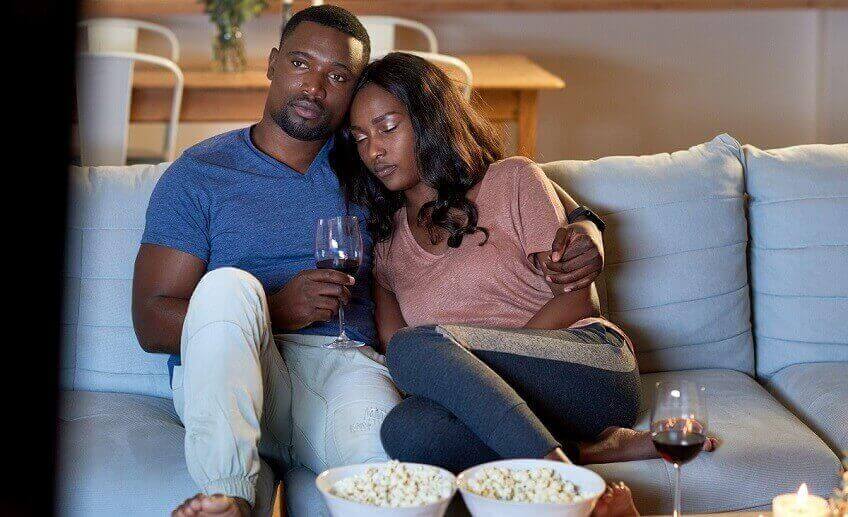 It's that time, when you've begun to feel unhappy in your relationship. Your interactions with your spouse has cooled down. The time you used to spend together has become 'rare' now. The blissful happiness at the beginning of marriage has become a silent whisper. Don't know how you got to this point?
Well, for most of us, long before we get married, we consider our life partner as the soulmate who will meet all our expectations. But, somehow this changes and our vows become words long forgotten. Even though, the love, the pain, the feelings, the emotions, and the attachment is still tied by hard wire.
You can overcome any and every obstacle that refrains you from staying happy, together!
Here are the tips that you can use to reconnect.
Focus on Getting to Know Each Other – Again
At the start of your relationship, you invest time in getting to know each other. You become accustomed to your beloveds habits, likes dislikes, wants and needs. Once you get married, you believe you know the person well enough. That's not the case! Things change and so do people, the dislikes might become most favorites, and even the favorite color can change.
Being married is a continual process and staying in marriage is the effort to keep the process going. Believing you already know something or someone will not give you the starvation to learn more. Someone you think you know well may simply become a topic of disinterest. To keep things going, you need to put effort in constantly learning about your better half.
Cultivate Generosity towards Your spouse
Being generous with your spouse is the best insurance you can have for your marriage. Little things always count for more. Offer the love and help your spouse needs (and not even expects) from you. Helping in the kitchen, doing the back massage, handing gifts for simple reasons, or making him coffee in the morning. Go beyond the expectation of paying extra attention to your spouse, and you will receive the same in return.
Find Reasons to Spend Time Together
What's lost can only be attained by reconnecting. Spend valuable time together. You can bring distance in you by simply not being able to communicate enough. Hang out with each other more often or find reasons to be playful. You may easily get stuck and comfortable with the routine patterns which will eventually starve your marriage to boredom. But finding ways to ignite the desire is the key rule to strong companionship.
Share your dreams, plan a vacation, or the least you can do is tune into your Cable TV every evening and watch your favorite movies or shows. And if you still don't have the service, look for cable TV providers by zip code to find the best available option. These simple sit-together sessions directly affect the level of satisfaction. Invest time in each other, and see how fast the level of your happiness will grow.
Don't Become a Victim of Your Ego
When the bad times take control of relationships, it becomes easy pointing out fingers on one another. Any time you face yourself listing, re-listing, and recalling faults of your spouse and his/her behavior issues, establish yourself accountable of keeping your heart open to forgiveness. Put yourself in the same place and question yourself about the role you could have played in preventing the situation from arising.
Instead of bring your ego in for being the right one, assuming the victim role, focus on being the healthier person. Sit back and work on yourself for making necessary amendments to the overall situation. Help lift the burden of your spouse's shoulder of being wrong or bad, rather accept the blame and assure your partner of positive changes in you.
Focus on Forgiving and the Positives
Do not become a victim to negative thoughts. If you can seek guidance from family, friends, or anyone who is off the view of ending your marriage. If a certain behavior, mistake, attitude, or any condition has brought you to the point of being distant – then there is definitely a solution to the situation. Reconsider, reconnect, and rebuild the trust and comfort between the two of you. A positive and affectionate interaction with your spouse can keep the relationship healthy and strong. Forgive for what your spouse can be forgiven.
Bottom Line:
What you may feel at a certain time or in a specific condition is not how you will always feel. Marriage is a continual process of making things better, fascinating each other, getting to know each other, and looking forward to a better life. Love will always evolve and relationships are ever-changing. Stay together and hold on tight.
Disclaimer: To our knowledge, we have made all the required efforts towards obtaining owner/publisher approval for the use of images in VISIONECLICK.COM blog posts. However, if you find violations of any sorts regarding any image, please feel free to contact us. Prices and packages mentioned may vary with time and the specific locations.