What Channel is HGTV on Spectrum?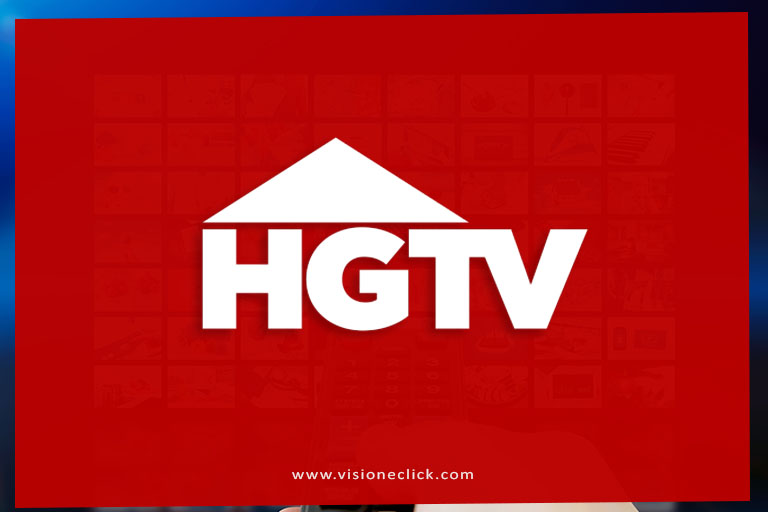 When people think about cable TV entertainment, they usually think about thrilling TV shows, live sports, and breaking news bulletins. The reality is, entertainment tastes have evolved far beyond these three basic categories. These days, people love many other forms of entertainment. This may be why channels like HGTV on Spectrum see a lot of attention from American households. The channel primarily features niche content relating to home improvements and real estate. However, that hasn't stopped it from gathering a large following among American viewers.
Where is the HGTV Channel on Spectrum?
HGTV on Spectrum is a one-of-a-kind pay-TV channel in the United States, owned by the Discovery network. The name stands for Home and Garden TV. The channel features original programming focusing on home improvement ideas, renovations, and real estate, unlike more holistic entertainment options such as Starz. It primarily caters to current and aspiring homeowners, showing them original and useful content that they can absorb on a daily basis. You can find this channel on Spectrum at the following numbers, but please note that the actual channel position may not necessarily be the same in your area:
| | |
| --- | --- |
| Market | Channel Number |
| Cleveland, Ohio | 41 |
| Hillsborough County,  Florida | 57 |
| Palm Springs, California | 44 |
A Brief History of HGTV
The concept of a channel dedicated to the homeowner niche was the brainchild of Kenneth W. Lowe in 1992. Back then, Lowe was a radio executive for E.W. Scripps. With modest support from the board, Lowe managed to purchase a small Knoxville video production company called Cinetel. This company would form the base from which the new network would be launched.
Cinetel was renamed Scripps Productions. However, the network ran into production problems early on. The biggest challenge was producing 30 different programs for the new channel simultaneously. However, Scripps managed to steal away Ed Spray, a former CBS production executive who turned things around. Spray chose to outsource a majority of the production to independent production houses across the US. At launch, at least 90% of the channel's programming was original content, more than many other channels like EPIX. The remaining 10% were licensed reruns from PBS and several Canadian channels.
Early HGTV Programming
In December 1994, the channel found sufficient cable carriage to launch broadcasts officially. The themes for the originally aired programs remain the same to this day. The channel specifically focused on home improvements, home construction, gardening and landscaping, and even home décor and crafts. Originally starting life as the Home, Lawn, and Garden Channel, the name was shortened later on. In 2010, a revised logo was introduced, close to the one we are so familiar with today. The network originally debuted with the bare minimum of essential staff but has since grown far beyond its modest beginnings. Today, it is popularly available to over 94 million households. For many viewers, getting the HGTV channel on Spectrum TV is a must-have.
Current Content to Watch on the Channel
HGTV is a very different channel from larger networks like ESPN Plus. As stated above, it has a very specific niche that it caters to. However, that does not mean there is a lack of quality content on the network. The channel reportedly spends more than $400 million on producing original content every single year.
The channel currently has a mix of programming geared towards home buyers and home improvement enthusiasts. But it also has reality TV programming as well, focusing primarily on house-flipping. One of the most popular programs is the annual HGTV Dream Home program. This program awards a custom-built home to one lucky winner each year. As of 2008, HGTV has been available in HD simulcast. The HD version did not originally broadcast content simultaneously with the SD version. In fact, it featured very different programming.
Conclusion
Niche entertainment channels usually find a very limited audience. Oftentimes, this can limit the channel's ability to become a popular option on a cable subscription. However, with HGTV, there are millions of households and viewers that religiously follow the content it broadcasts. Of course, you must be wondering which of the provider's cable plans include HGTV in their lineup. You'll be pleased to know that HGTV on Spectrum is available with all three cable plans. That means you should have it in your lineup, regardless of your cable subscription tier. Have fun with all that informative homeowner-friendly content.
Disclaimer: To our knowledge, we have made all the required efforts towards obtaining owner/publisher approval for the use of images in VISIONECLICK.COM blog posts. However, if you find violations of any sorts regarding any image, please feel free to contact us. Prices and packages mentioned may vary with time and the specific locations.