Hidden Costs on your Cox Bill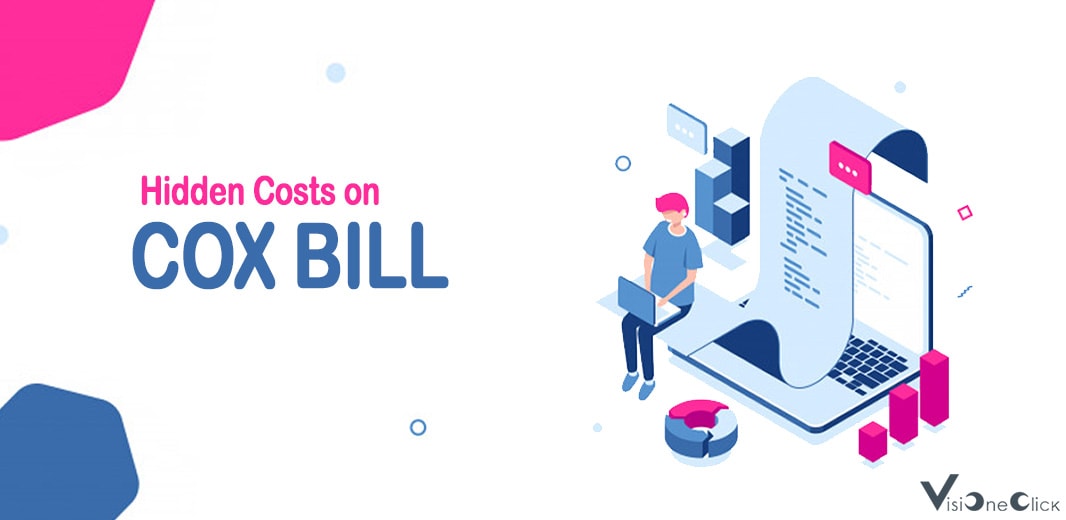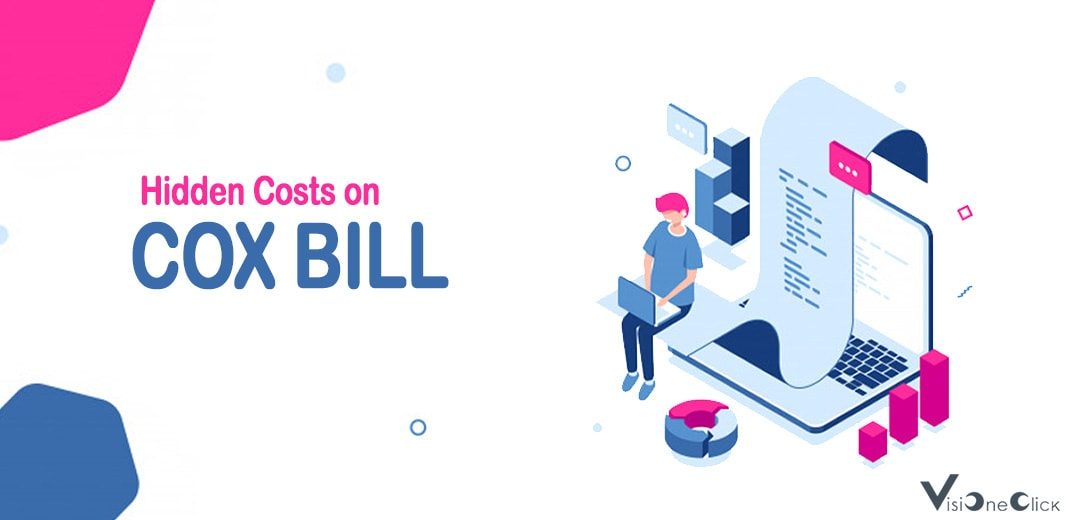 So you have subscribed to Cox services, like 6.2 million other Americans as of last year. That's great news for your home internet, voice, and cable TV needs. But are you sure you have all the details down pat? Many people are often surprised when they receive their first Cox bill. It often seems to be a bit on the high side, more than what you budgeted for at least. That's because you didn't read the fine print closely enough.
Hidden Costs
Like almost every provider in the United States, your Cox subscription comes with additional costs in the fine print. Some of these are federal, state, or local fees charged by the government. Some of these are additional fees specific to you or your subscription. To narrow it down, we have divided Cox's hidden fees into the following 5 categories:
Cox TV Fees
Additional Cox TV Fees
Internet Fees
Voice Fees
Conditional Fees
Before you start boasting about what a great deal you got with Cox internet prices, take a few minutes to check out this blog.
1. Cox TV Fees
If you have subscribed to Cox TV services, and just received your first bill, check out this section. Chances are there are a number of confusing line items on your bill that you don't remember your representative mentioning. This can be quite a shock, especially if you don't know what these costs are. Luckily, we have tried to create a shortlist of additional costs and what they mean. They include:
Cox TV Fees

What it Really Means

Broadcast Surcharge
Monthly fee Cox charges for offering local broadcast stations
Regional Sports Surcharge
Cox charges for offering local sports stations.
Installation Charges
Installation charges

vary by package and region 

HD Receiver Charges
Fees for the receiver you use to access HD channels
Activation Charges
A one-time fee to activate your chosen TV plan
CableCARD Fee
Charges for CableCARD for TiVO or other customers who don't need an HD receiver.
State and Local Utility Taxes
Assessed by the state or local government, can vary based on your location.
State and Local Communication Taxes
Assessed by state or local governments on communication services including TV.
FCC Fee
An annual fee charged by the Federal Communications Commission.
Franchise Fee
Charges paid to local governments for access to public rights-of-way.
Government/Public/Educational Channel Fee
Fees for offering educational, public or government-owned channels.
2. Additional Cox TV Fees
So the long list of fees above is what you get with your Cox TV services, regardless of what TV plan you choose. But if you're looking at your Cox TV bill right now, you're probably still seeing a bunch of line items we didn't cover in the section above. You are likely to see the following additional costs on your Cox TV bill:
| Additional TV Fees | What it Really Means |
| --- | --- |
| Premium Channel Charges | A 30-day fee for access to premium stations like HBO, SHOWTIME, and STARZ. |
| Mini Box Fee | A monthly charge for each mini box you use for each additional TV in your home. |
| TV Paks Fee | Additional monthly charges for customized channel offerings. |
| DVR Fee | Fee for use of Cox's DVR, which varies according to how many simultaneous recordings you want. |
Internet Fees
The fees that we just discussed above just relate to Cox TV services. If you have also subscribed to the provider's internet for a taste of Cox internet speeds, you may also see the following items on your bill:
| Internet Fees | What it Really Means |
| --- | --- |
| Installation Charges | One-time charges for a professional installation or you can always opt for a self-install. |
| Wi-Fi Modem Rental | A monthly rental you pay for using Cox's panoramic Wi-Fi modem. |
| State and Local Communication Taxes | Local and state-imposed taxes on communication services, including your internet subscription. |
3. Voice Fees
Cox has a voice service that stands head-to-head with the best of them. It is competitively priced, reliable, and convenient. They follow the same pricing strategy for voice services as many other providers, however, you may see the following costs on your Voice bill:
| Voice Fees | What it Really Means |
| --- | --- |
| Federal Excise Fees | Federal taxes on certain types of voice services. |
| State/Local Emergency Services | Fees for 911 or other emergency services imposed by state or local governments. |
| State and Local Communication Taxes | State or local taxes imposed on communication services including your voice subscription. |
| Carrier Cost Recovery | Monthly charges on voice services assessed by federal, local, and state governments. May be subject to change. |
| International and Long-Distance Calling | Additional monthly fees for the use of long-distance and international calling services. |
| Installation Charges | One-time charges for a professional installation. You can also opt for a self-install. |
4. Conditional Fees
The majority of the fees we discussed above are recurring. That means you are likely to see them on your service bills every month. However, there are a number of other fees that may arise based on certain circumstances. Just to make sure you know what you are getting into, let's take a look at these conditional fees as well:
| Conditional Fees | What it Really Means |
| --- | --- |
| Complete Care Fee | A monthly fee charged for the use of 24-7 customer service and technical support. |
| Early Cancellation Fee | A fee charged for the early termination of your Cox contract. |
| Late Cox Bill Pay Fee | A fee charged for late payment of your Cox monthly bill. May vary according to your location. |
5. Equipment Rental Fees
One of the biggest fees you will encounter during your relationship with Cox is their equipment rental fees. If you had bought a router or DVR of your own, obviously you wouldn't have to pay a rental. However, you don't buy a router or DVR from Cox. You rent it. That means you have to pay equipment rental fees every month.
Cox charges you every month for the use of its panoramic Wi-Fi modem. It also charges you for the use of its DVR equipment. Equipment rental costs are a necessary evil unless you have equipment of your own that works with your services.
FAQs
Does Cox have any contract requirements?
For most cable, internet, or voice services, Cox does not require you to enter into a contract agreement. However, certain bundle plans and the Homelife accounts require you to sign a contract. The average contract length can range from 12 to 24 months.
Does Cox allow you to pick your own channel lineup?
Unfortunately, Cox does not allow you complete freedom to choose your own channel lineup. You can individually add premium channels like HBO, Showtime, and Starz to your subscription. However, most other channels come in customized "packs". Packs are preset channel groups that you can choose from. The best you can do is pick a pack that covers most of the entertainment you need.
Can I make phone calls while watching TV if I bundle Voice with internet and TV?
Cox offers a reasonably high level of service. This means your broadband services do not interfere with each other. A phone call should not have any effect on your TV viewing or internet browsing.
—————————————————DISCLAIMER—————————————————
The costs and fees listed in this blog post are accurate to the best of our knowledge. However, you may have to face additional or fewer fees than other customers based on your city or state regulations.
Disclaimer: To our knowledge, we have made all the required efforts towards obtaining owner/publisher approval for the use of images in VISIONECLICK.COM blog posts. However, if you find violations of any sorts regarding any image, please feel free to contact us. Prices and packages mentioned may vary with time and the specific locations.