Top 10 High School Prospects for College Football 2022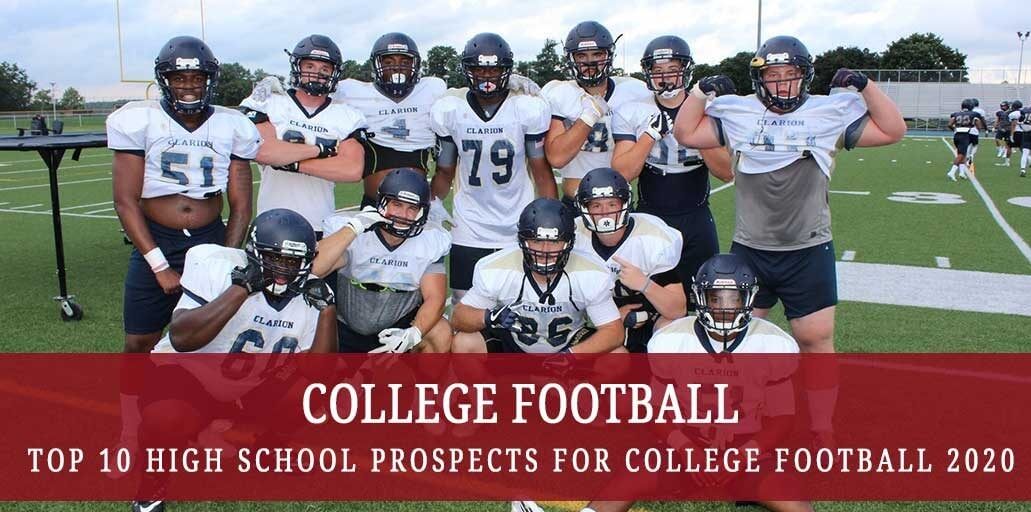 College football is one of the most-watched All-American sports. Football culture runs deep within us and that is why it is important to fuel the fire. For purists, college-level football is just as exciting as the NFL. That's why Cox Cable TV also offers channels dedicated to college-level sports.
College Football Is a Big Deal
One of the most exciting things about college-level football is its dynamic nature. Even the best players can only play until they graduate from college. That means there is a constant demand for new talent. And that is what makes the game interesting.
Talented high school athletes are the future of college-level football. Colleges that are dedicated to their football programs are already trying to sign high school athletes for the next year. So it becomes crucial for fans of the sport to know who they will be supporting in the New Year.
Top 10 College Football Prospects for Next Season
These athletes outperformed during their time in high school. But now high school is almost over and its time to consider them for the college leagues. Talent scouts are already busy trying to sign some of them. Others have already accepted offers. So you will be able to watch them on the NFL Network soon enough.
1. Fred Davis II
Davis II, 182 lbs at 6'1", is currently playing in Jacksonville, Florida as a Cornerback. And the recent controversy around Defensive Backs has made this Cornerback more desirable. How else are you going to get a clean defense against passes?
Davis II's strength is that he doesn't allow distance between himself and the pass receiver. That's the main reason for his high stats:
48 Tackles
12 Passes Broken Up
1 Pick-Six
Though his stats speak for themselves. Davis II is still a diamond in the rough. His verified vertical and shuttle results are decent, to say the least. But he does need help with improving his interception. So far, he has been focused on tackling and breaking up plays. With a little college level magic coaching, he could be a real asset to any team. Although Ohio State and Clemson are said to be interested, he has yet to finalize.
The rich get richer.Michael Felder talks Clemson landing Fred Davis II and RJ Mickens, a pair of highly-touted defensive backs.

Posted by WCIV | ABC News 4 on Wednesday, April 10, 2019
2. Harrison Bailey
Finding a good Quarterback at the high school level is always a challenge. That is why we need to be watching gout for Bailey. The 6'4" Quarterback from Marietta, GA, is 200 lbs of raw talent. With a physique that is perfect for his position.
Bailey's stats are promising to say the least. One thing is undeniable though, the quarterback knows his job is to pass the ball. And he does it better than most others. Altogether, his stats are:
212 Completions out of 335 Attempts
2809 Passing Yards
29 TD
6 INT
Bailey's vertical, shuttle, and forty results aren't anything to write home about. But there is definitely potential in him. Perhaps that's why Tennessee has already snagged him up. You can expect to see good things from him. Maybe even as a starting rookie for the NFL, by the time he finishes college. Everyone is excited to see him play on channels like CBS.
3. Avantae Williams
It's rare to see such a multi-talented athlete like Williams. Though this 5'11" players' best position is Safety, he has more to offer. Not only is he adept at tackling, but he can also anticipate throws well. A quick look through his highlight reel will tell you the same.
Williams, in addition to everything else, also has speed. He often takes it upon himself to intercept mid-air and run the ball to the end zone. It's clear that he is constantly calculating moves on the field. Making him a welcomed addition to the Oregon Ducks.
4. Luke Doty
Doty is a 6'2" Quarterback from Myrtle Beach, SC. How many Quarterbacks can say they led their team to the state championships? Well, Doty can. Not only is he a talented at red zone throws, but his style is comparable with the likes of Mitch Trubisky. South Carolina supporters will be welcoming Doty in the new season, despite several other offers.
5. Paris Johnson Jr.
Standing at a whopping 6'7", this Offensive Tackle is not to be taken lightly. From Cincinnati, OH, Johnson Jr. was listed as a Division I first-team all-state pick. Seeing as he is one of the best players in all of Ohio, he had his pick of future teams. But he committed himself to the Buckeyes early on. So fans can expect to catch him on ABC very soon.
6. Jordan Burch
Defensive Ends can't get better than Burch. He stands at 6'5" and is a tricky pass rusher. With 10 sacks last year, he is open to offers. But is currently considering Clemson. He can hold the point against T/TE on the strong side.
DE Jordan Burch is No. 4 in the new #Rivals100 Top 10! Check out the complete Top 10 in our Bio!

Posted by Rivals on Wednesday, August 14, 2019
7. Bryan Bresee
Everyone seems to want a piece of Bresee. And why shouldn't they? The 6'5" Defensive Tackle has led the Damascus High School Varsity football team to a state record. In fact, their 51-game winning streak was the best in the nation. Although he has received many offers, Bresee is reportedly considering Clemson as reported in the news on Fox recently.
8. T.J. Finley
Finley is a 6'6" Quarterback from Ponchatoula, LA. His impressive stats speak for themselves:
158 Completions out of 333 Attempts
2736 Passing Yards
5 INT
23 TD
9. Jordan Johnson
Johnson is a 6'2" Wide Receiver from Saint Louis, MO. Not only is he a phenomenal football player, but his social media following is also remarkable. He has his pick from over 25 great schools. But he is yet to finalize on one. No matter where he goes, he is bound for great things.
10. Roydell Williams
Williams stands at 5'10" and is a Running Back from Hueytown, AL. Though there are too many good players available for the running back position, Williams stands apart. His speed and agility are rare. It will be interesting to see how he does with the Crimson Tide in Alabama. As that is where he has committed.
Best Cable Channels for College Football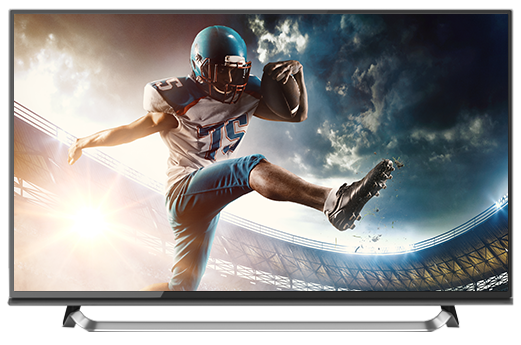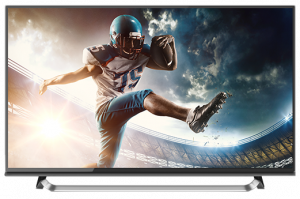 While college football has die-hard fans, not everyone can make it to every match. That is why we have CableTV. Some of the best packages will include many sports channels in their channel lineup.
For the best college football coverage, you can tune into ESPN. Or one of the other channels in your Cable TV subscription.
Disclaimer: To our knowledge, we have made all the required efforts towards obtaining owner/publisher approval for the use of images in VISIONECLICK.COM blog posts. However, if you find violations of any sorts regarding any image, please feel free to contact us. Prices and packages mentioned may vary with time and the specific locations.