5 Home Based Jobs That Need High Speed Internet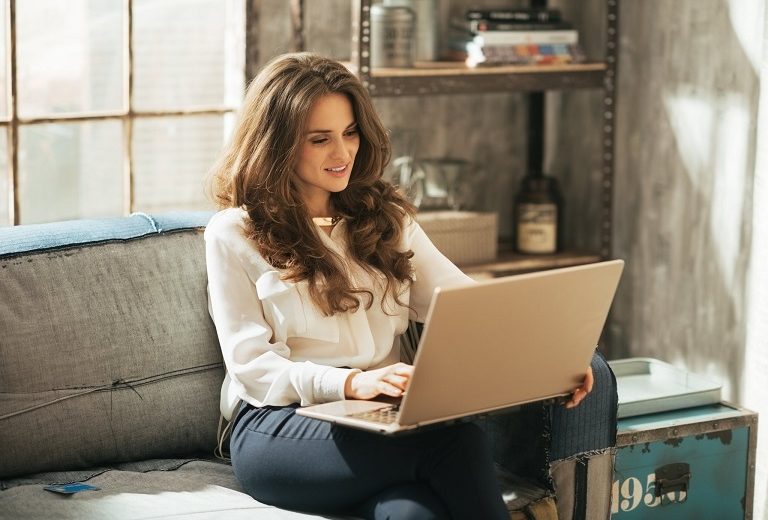 Today, technological advancements have made it quite easy to make money online. All you need is a fast internet connection and you can easily work from anywhere. For people who must stay at home due to various reasons, working from home is a huge convenience. If you are tired of sending long CVs to companies or are just someone who has to stay at home, there are several online job options. Still, if you feel stuck, you can always get help from one of the staffing firms in your area. But first, have a look!
Work as a Freelancer
You can work from the comfort of your home, and you get to choose your clients too. You don't have to sit for hours in a desk job, and can have as many breaks as you want. This way, you can create your work-rest balance (although, a data cap can disrupt your peace of mind any day!). And if you have the exceptional knowledge to become a premium one, your work is going to be super fun.
The first step you should take is to sign up for any online service that offers premium and flexible jobs. This way, you can take your work wherever you go, without the compulsion of having to inform someone.
But, landing on a freelancing job is not as easy as it sounds. Many try for months to get one that pays well. It is because of the access to affordable internet, more and more people are applying on websites every day, and it is quite unlikely to hire just everybody, the same as in regular jobs.
You have to make your application catchy enough to stand out. Highlight important information. Use a readable font. Avoid using unnecessary marks or features.
Be a High-End Blogger or Vlogger
Have you ever logged into YouTube and found your most annoying co-worker discussing the weather in a vlog? Blogging, and most recently vlogging has become the rage. It seems that anybody can be a blogger, so why not you!
But let me give you a reality check here. If you think that you can write/talk about the weather, or chase ducks (because you just 'like' doing that) and expect to make money, you are going to be disappointed. And the ratio of people who quit blogging is quite high. The reason is not that they have internet problems, but because they are not making any money is very high. So, you have to be a little more serious than that, and invest a bit too.
The first step is to obtain a paid domain. Also, getting a WordPress hosting would be a good idea too.
Open a Dropshipping Store
Do you have no money to manufacture products of your own? Let me tell you, that is not even your headache. All you have to do is to run an internet speed test, just to make sure you have a connection fast enough. You can run a store of your own, an online one.
Just see how it works: you start by advertising a third-party product on your dropshipping store website. After the product is viewed and you receive orders, all you have to do is to forward the order requests to the product owner party, and it is then their headache to deliver it.
Although it looks easy-peasy, there are few drawbacks to this online job too. You get a very low margin of profits, as compared to selling your products. The supplier is going to take the biggest chunk out of the profits every time. Also, in dropshipping, the competition is high, as usually many others are selling the same product for the buyer too.
Be a Professional Video and Audio Editor
If you have a skill for video editing, why not get some cash out of it! I remember the time when I used to spend all the data of my optimum internet packages on video editing apps, and it finally paid off well when I took this as a profession.
The added advantage that video and audio editors can avail is that unlike other cinematographers, they can turn any place into their workplace. You don't have to go to the location to do your job.
Also, this is one of the highest-paid online jobs of all time too. Customers are always looking out for people who are good at what they do. And with video marketing becoming the top trend, it is just going to get better.
You have many options to opt for. You can sell your pictures and videos to stock libraries, and there are more than plenty available online. You can also sell virtual reality (VR) or 360-degrees videos, as they are very popular these days. You can use satellite internet for it too, that is if you have access to it.
Go for Coding
If you have good coding skills, you can do much more than applying in all those big names that make you waste your time by waiting for an offer. And it usually never comes. Coding online, from your home, is the best alternate option. While I was using my Wow internet deals to search online for a freelance coder for a friend who owns a small business, I noticed that small businesses all around the world are now preferring coding freelancers over hiring full-time employees any day due to cost-effectiveness. It is where you fit.
FAQs
Q- What Internet speed is needed to work from home?
A. You will need a minimum of 1Mbps internet speed to download and upload data if you are working from home.
Disclaimer: To our knowledge, we have made all the required efforts towards obtaining owner/publisher approval for the use of images in VISIONECLICK.COM blog posts. However, if you find violations of any sorts regarding any image, please feel free to contact us. Prices and packages mentioned may vary with time and the specific locations.