How Corona Virus Enforced Digital Transformation in Business Realm?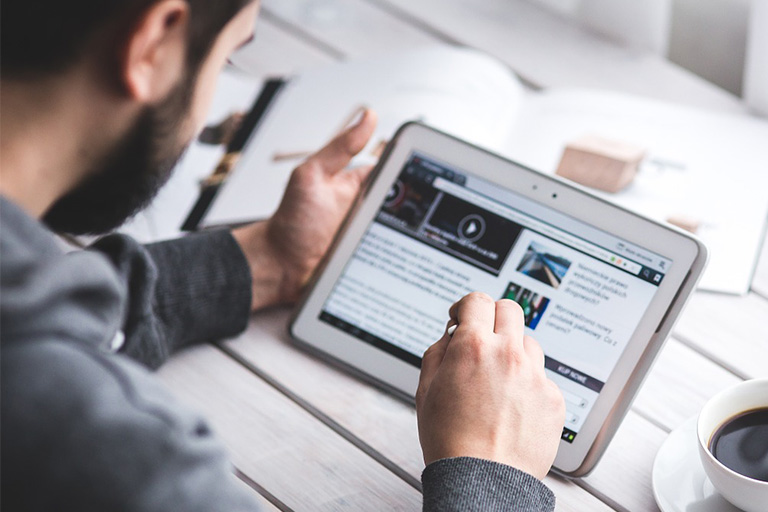 The COVID-19 outbreak has changed the way enterprises do business. It has also changed the buying habits of consumers. People may be forced to stay homes, but they are still drawn towards products and services offered by startup ranging from cleaning products, education, entertainment, and more.
Coronavirus has enforced digital transformation in the business realm. The global economy is hit hard and only a handful of businesses may be thriving. Some have adapted to this lockdown and social distancing and continued their operations.
Here's an overview of digital disruption in the business world amidst the pandemic…
Data Usage on the Rise
As people are staying home, the demand for fixed Internet lines has increased. Schools are on early break and many organizations have switched to work from home. This changed has largely altered data usage habits.
Now is not the right time to start a debate on residential vs business Internet so homeowners are compromising on whatever speed they are getting. Online gaming, streaming, downloading, and uploading heavy files, video, and audio conferencing have been on the rise.
As a token of relief, broadband service providers like Spectrum, Verizon, and AT&T have increased bandwidth of their plans, waived off late fee penalties, opened access to public Wi-Fi hotspots, etc. Some are even offering free Internet to accommodate students who don't have Internet service at home.
Transformation of Telehealth
The demand for telehealth services has skyrocketed in the past few weeks. To honor the social distancing rules, patients are seeking healthcare by connecting with their physicians electronically. They are only stepping out to clinics and medical facilities for tab tests and other diagnoses or treatments.
On the other hand, healthcare champs are playing the role of telecommuters diligently. According to a survey 39% of US physicians used to telemedicine in their practice. During the outbreak, the volume of digital appointments has spiked dramatically.
Cleveland Clinic in Ohio has created Express Care Online, a virtual service for Coronavirus related inquiries. Patients can see a provider through their PC or mobile. Healthcare service providers are also using social media to release updates about vital information and health tips. All hospitals and healthcare units need to undergo digital transformation to keep their communities safe.
Drone Deliveries
It's a challenge to limit human contact in e-commerce whether it's grocery shopping, buying food, or any other retail item. UPS, Walmart, Amazon, and a few other big games are testing drones to deliver items.
This year, we are expected to see 24,900 enterprise drone shipments. It's anticipated that the number will rise to 122K by 2023. Those who are sick or quarantined are relying on drone deliveries to receive essentials items (food, medical supplies, groceries, etc.) to limit the possibility of infecting the deliverers.
Even after the pandemic is over, companies will continue using drones for deliveries to save money on labor or redirect their deliverers to other areas.
Growing Interest in Headsets
Small, medium, and large companies, universities, banks, and others in the manufacturing and service sectors have started taking measures against possible scenarios. They have even crafted a Coronavirus business survival guide for their teams, which they are to follow whether they are on-premises or working from home.
The use of video conferencing systems hasn't been that widespread but it's being implemented. Our daily habits may have changed but technology is there to facilitate the WFH population and keep their productivity intact. Consequently, the purchase of headsets has increased and the buyers don't just include online gamers and employees but college and school kids.
Mass Production of Ventilators
KOC Holding, a leading investment holding company in Turkey has decided to mobilize its assets to fight against COVID-19. Its subsidiary firm Arcelik is undertaking mass production of ventilators to overcome the shortage. It is actively working with Turkish MIT and the Ministry of Health to design and test its first prototype.
With a team of one twenty Turkish engineers working under strict quarantine conditions, the mass production is taking place in Arcelik's facility in Europe. Their goal is to manufacture 5K units by the end of May. The first one hundred units have already been delivered to hospitals by 20th April.
KOC Holding with Ford Otosan and TOFAS are producing medical supplies for hospitals. These include protective gowns, face shields, sampling cabins, and intubation cabins all free of charge.
Production of Medical Supplies with 3D Printing
The leading names in 3D printing – HP, General Electric, Royal DSM, Johnsons & Johnsons, and a few others have joined hands to address the shortage of medical equipment. The 3D products are being manufactured to meet the rising medical demands during the pandemic.
Carbon along with its partners in manufacturing PPE and sampling swabs in the United States. Roboze is printing adapters, splitters, valves, connectors, and face shields in Italy. Along with its partners, the firm is also producing thermoforming tools to manufacture more N95 facemasks.
Health and Fitness through Social Media
Gyms and fitness centers have received a major blow after the lockdown. But this didn't stop them. Planet Fitness, a famous fitness franchise immediately leveraged social media to continue marketing to its customers.
Planet Fitness announced it is hosting free fitness classes through Facebook Live. It was a massive hit for people stuck at home who don't want to compromise on their health. That wasn't the end of it. Planet Fitness collaborated with Julian Edelman to host 20 minutes virtual class.
In these trying times, where hope and optimism are all we need, home workouts will offer a medium to combat stress. Programs like these will also inspire people to stay physically and mentally fit. These online classes may be free but they have increased the demand for home gym equipment. But not to worry, once this is over, people are going to escape their homes for a good workout for sure!
E-Clubbing is the New Trend
For so many of us, nightlife and clubbing is the way to socialize especially during weekends. A Chinese firm, Budweiser Brewing Co. collaborated with JD.com (Chinese e-commerce giant) and Remy Cointreau (a French liquor brand) to create an e-clubbing experience for people. They are live streaming and delivering alcohol to those who shopped from JD.com.
We all know that liquor consumption is connected with bars, clubs, friends gathering, and gift-giving. The company created online scenarios to encourage its customers to shop for the favorite liquor. Not only did it cheer customers up, but their revenue also kept flowing.
Final Words
Coronavirus has inspired businesses to be digitally agile. This change will transform many businesses as we know them. Gartner surveyed more than 300 CFOs and 74 percent of them said they will move at least five percent of their on-site workforce to remote workspace permanently after the COVID-19 crisis. This is great news for the disabled, single parents, and pregnant women. They have realized how cost-effective remote employees can be!
Let's not forget that going digital and maintaining it successfully is not easy. For that, every business needs the right communication tools, cybersecurity best practices, productivity tracking system, and great leadership.
Disclaimer: To our knowledge, we have made all the required efforts towards obtaining owner/publisher approval for the use of images in VISIONECLICK.COM blog posts. However, if you find violations of any sorts regarding any image, please feel free to contact us. Prices and packages mentioned may vary with time and the specific locations.