How to Cancel CenturyLink Service?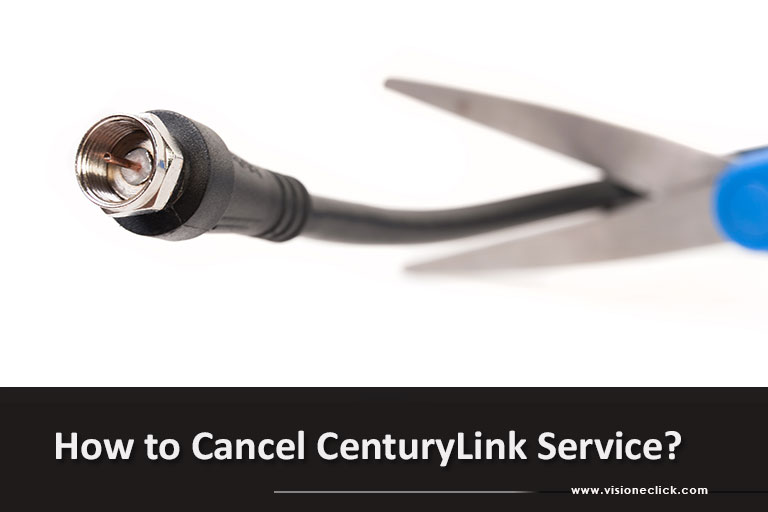 Planning to cancel your CenturyLink services? Whatever may be the reason, service cancellation is a hassle and if you don't do it right, you might be charged with the entire month's bill as well as penalties (if you haven't returned the equipment).
You may want to temporarily hold your account if you aren't sure you should be canceling your services. However, if you are determined to cancel the CenturyLink plan, this guide walks you through all the steps and essentials to get it right.
Before You Cancel CenturyLink Services, Check These Alternatives
Find your services expensive? Ask for bill negotiation

Changing your home? Move your services to your new address

Going away for a while? Put your account on temporary hold
Top Reasons for CenturyLink Cancel Service
Before we look at how to cancel CenturyLink services, these are common reasons why subscribers decide to leave the provider:
Higher Monthly Bill
Who likes to pay a significant chunk of their income to pay for utilities? If you can't afford the provider's services, it's best to let go.
Competitors are Offering Better Rates
Were you able to find a better deal from one of CenturyLink's competitors? If the offer is good, there's no harm in switching!
Other Reasons
This includes moving to a different state, moving aboard, and not continuing with the provider because you don't feel like it.
If you are one of those subscribers who have been experiencing weak Wi-Fi signals for CenturyLink for a while and there's a problem in your region, it makes sense to let the provider too.
How to Cancel CenturyLink Services?
The process of canceling services is pretty standard. The steps to cancel Charter Spectrum service and that of CenturyLink are probably the same with some tweaks, of course.
Without further ado, let's walk through the steps of canceling your services:
Call customer support at (877) 803-8414

Let the agent know that you would like to cancel your services

Give a solid reason for service cancellation

They will need your account number, phone number, and name

Pay your outstanding balance

Get a claim of all deposits you have paid

Confirm the cancellation
Things to Consider Before You Cancel CenturyLink Internet and TV Services
When you cancel CenturyLink service, these are the tips you should bear in mind:
Return the Equipment
If you have leased a modem or router from the provider, you must return it within 30 days of canceling your service. Otherwise, you might have to pay a penalty of up to $200.
Bundled Services
If you just want to cancel CenturyLink Internet but keep other services in your bundle, then this might disqualify you for discounts.
AutoPay Cancellation
AutoPay option makes it easier to pay your bill on time. That's why providers like Charter have auto-pay with its online Spectrum bill pay services too.
Canceling your services can affect automatic payments if you have opted for AutoPay. Your autopay enrollment will get canceled too after you have paid all outstanding bills.
Some subscribers may not want their post-cancellation bills to be paid automatically. If that's the case, it's best to cancel Autopay too at the time you cancel CenturyLink services.
TV Service Cancellation
If you want to cancel your TV services, you must contact DIRECTV or DISH directly to initiate the request.
Deposit Request
If you had paid a deposit at the time of setting up your services, this deposit amount plus interest will apply to your final balance. The provider will send you a closing bill showing any outstanding balance or credit due.
How to Cancel CenturyLink Internet Online?
Don't want to make a call for initiating a CenturyLink cancel service request? No worries, you can do it online too. For this, you will have to log into your online account and see if you are eligible for the online cancellation.
These steps explain how to cancel CenturyLink services online:
Visit My CenturyLink

Sign in to your account

From the My Home Screen, look for the "Disconnect Service" button

If it's green, this means you are eligible to cancel online

Discount your services and wait to receive a call from the provider
They shall guide you on what to do next to cancel CenturyLink Internet.
I Have Cancelled My Services. What to Expect Next?
After learning how to cancel CenturyLink Internet and other services, if you have successfully followed the steps and canceled your services, way to go, friend!
Hopefully, you have confirmed the cancellation as well. What now? Well, after you cancel CenturyLink services, you will receive 3 different bills:
Final Bill
This bill is sent on the subscriber's normal billing date. It captures everything you owe for the final month of the services.
Revised Final Bill
It's the bill that captures any lingering service charges you didn't know about. Supposed you had leased equipment from the provider and forgot to return it within 30 days period. In this case, the bill will reflect the charges for the unreturned equipment. You will receive this bill on your regular Cox billing date as well.
Second Revised Final Bill
This bill is only sent to those who failed to pay their outstanding charges. If things were delayed from your end, you will receive another bill from the provider.
This is all you need to know to initiate the CenturyLink cancel service request and successfully terminate your account without paying a penalty.
Disclaimer: To our knowledge, we have made all the required efforts towards obtaining owner/publisher approval for the use of images in VISIONECLICK.COM blog posts. However, if you find violations of any sorts regarding any image, please feel free to contact us. Prices and packages mentioned may vary with time and the specific locations.