How to Cancel Comcast Xfinity Internet?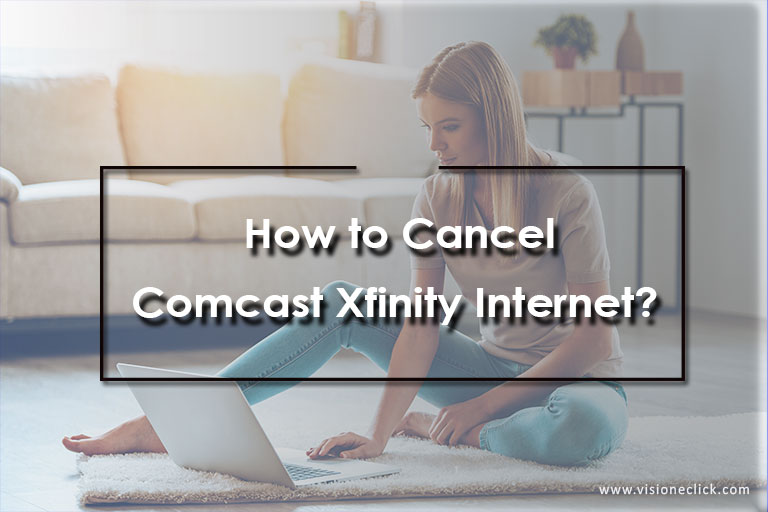 An expensive monthly bill, moving to a new area, or simply a change of needs could make you cancel your Xfinity services. The idea of canceling services is a dread for most people. Xfinity, like most providers, doesn't want to lose business. They will do absolutely whatever is in their power to keep you.
So how do you cancel Xfinity by dodging the sales tactics of the agent? Let's walk you through multiple ways of canceling your services and explain how to cancel Xfinity service.
Ways to Cancel Xfinity
If you really have to go, the provider has made it easier to cancel their services. Here are some ways to make it happen:
1: Request a Callback
The first option when it comes to how to cancel Xfinity service is to call the retention department at 1-800-XFINITY and let them know that you would like to cancel your services. You might have to build your case with a solid reason to cancel the services and the agent will probably have to call you back to process the request.
2: Visit the Local Xfinity Store
Another option is to visit your nearby Xfinity store and initiate the request for service cancellation in person. Again, in this case, you're likely to have to come up with a solid excuse.
3: Complete a Cancellation Form
The cool thing about the company is that they also let subscribers cancel online by filling an Xfinity cancel service form. Like Cox pay bill online service, many providers have shifted many of their services online. And so, you can cancel your Comcast services online too.
Visit their official site to find an online form and initiate the cancellation request. The provider will call you within 2 business days after receiving your application to cancel Xfinity internet service.
4: Mail a Cancellation Request
Last but not least, you mail Comcast cancel service request with your name, service address, phone number, and account number. Mail the request to the following address:
Comcast Cable
ATTN: Service Change Requests
1701 JFK Blvd.
Philadelphia, PA 19103
Again, someone from the company will call you within 2 business days of receiving the request.
Learn How to Cancel Xfinity Service
No matter what method you choose, eventually, you will receive a call from the provider to process your request to cancel Xfinity internet services and they will try to keep you. It's what they do even when you are trying to cancel Centurylink's service.
Consider these steps to build your case and successfully process everything:
Step 1: Call the Retention Department
Once you dial the retention line, you will be directed to an automated greeting from where you have to navigate your way and connect to an agent.
Make sure you call them with a determined mindset otherwise, they might compel you to go for a not-so-stellar deal and you will be stuck again.
Step 2: Present Your Excuse
It's time to address the elephant in the room. Without a solid excuse, you don't stand a chance! You never know the sales agent end up selling you a cable package along with keeping your internet service by gloating about NFL Network on Xfinity. This has happened to the best of us.
Present your case, be adamant, and you should be able to pass through this step with flying colors.
Step 3: Confirm the Cancellation
Assuming you have successfully dodged the luring offer to keep your internet services and get TNT on Comcast on top of your package, you are now one step closer to canceling your services.
While you're wrapping the conversation up, don't forget to confirm about the cancellation otherwise you will be forced to pay the bill of the coming.
Preparing for an Excuse to Process Xfinity Cancel Service
Simply saying "no" I don't want to keep Xifnity's services is not enough. The agents need a solid excuse. You can't even say I find Xfinity expensive. They will keep presenting you with offers and use their sales tricks to trap you. Instead, use these excuses to cancel Xfinity services:
I am moving to a new address

(Pick an address where Xfinity's services aren't available)

I got a job offer in a foreign country and I am moving here

I am moving in with my partner and they already have internet services

My new job is paying for internet services

I have already signed up for a new ISP and need to process the Xfinity cancel service request
Cancel Xfinity Internet and Return Your Equipment
Once you have successfully gone through the painful process of canceling your services, it's time to return your equipment.
Pack everything that came with the internet package i.e., modem/router, cables, and anything else. You can mail the equipment via a UPS store or visit the Xfinity store yourself to return everything. If you're returning in person, make sure you collect the return receipt.
On the other hand, if you're mailing them the equipment, take pictures of the equipment packaged in the box along with the UPS invoice. You could be charged with a penalty because of unreturned equipment so do it ASAP after you cancel Xfinity services.
Congrats, Your Comcast Cancel Service Request Is Processed!
Hopefully, it's clear how to cancel the Xfinity service. Even after you have followed all the steps, you have to check with the provider again to make sure everything is updated in their system.
Don't mind checking your account to see if you have been charged with a bill. It's a good idea to make sure all your dues are clear while you cancel Xfinity services. Call the provider again to check the status of your services. Like Spectrum bill pay customer support department, the retention department is ready to answer all sorts of customer queries.
Disclaimer: To our knowledge, we have made all the required efforts towards obtaining owner/publisher approval for the use of images in VISIONECLICK.COM blog posts. However, if you find violations of any sorts regarding any image, please feel free to contact us. Prices and packages mentioned may vary with time and the specific locations.