How to Fix Cox Homelife Camera Not Working?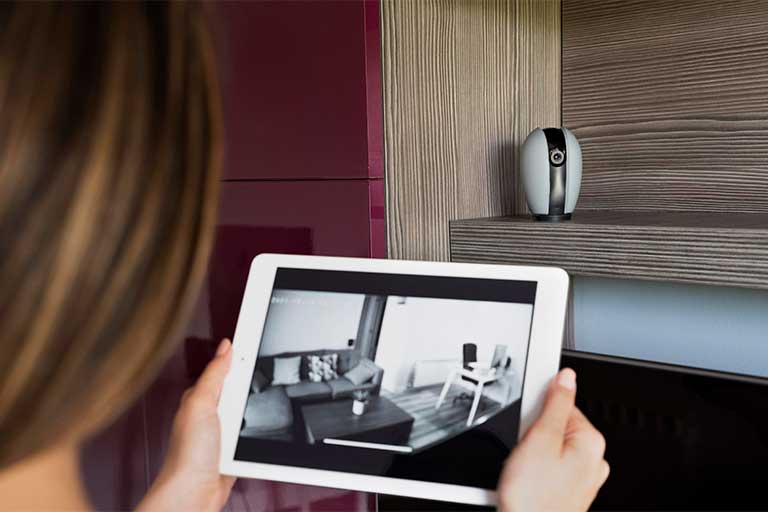 All of Cox's products have been designed by keeping customer needs in mind whether it's Cox cable deals, internet plans, or home security solutions such as Cox Homelife.
The Cox Homelife cameras let you keep a close eye on every nook cranny of your house. you can set video recording rules, take pictures, and even access live clips. Since you are counting on this security system for your home's security, an error or glitch in the service can be worry-some. This could mean you're compromising on home security.
Not to worry. If your homelife camera is not functioning or it keeps running into a working error, this guide is here to help fix the issue.
What to Do When Cox Homelife Cameras Stop Working?
Follow these simple remedies to troubleshoot the error and get your Homelife services working:
1: Check the Strength of Your Internet Signals
Your Cox homelife camera won't connect if the WiFi signals are poor. You might already know that cameras require a strong internet connection to work properly. If your router is located someplace far away or there is an obstruction in signals because of the presence of a TV, microwave, or refrigerator, the signals become weak.
Remove all such hurdles from the way. Make sure that the router is placed in the right spot. Do check for environmental hurdles as well. There is also a possibility that your internet is not working optimally. So, don't forget to check your connection.
2: Clean the Camera
Sometimes, there is no technical problem, it's just that your camera is covered in dust and this is disrupting the functionality. Dust and debris in the cable box can also make your Cox contour TV run into errors. So don't take it lightly.
Turn off the camera and remove all wires. Clean the face of the camera and dust the ports as well. Once it's cleaned, let it sit for 5 minutes, and then plug everything back again. Your camera will start working.
3: Set the Camera in the Right Position
the position of the camera has a significant role to play in determining if it will work or not. For example, a Homelife camera doesn't work under direct sunlight as this can produce glare. It's not recommended to position the camera in spots where the lighting situation creates moving shadows regularly.
Revisit the manual and check instructions from the provider when it comes to positioning the camera. choose the optimal position for the camera and it should start functioning again.
4: Reset the Camera's Video Quality Settings
if the video quality is poor, consider resetting the camera video quality. follow these steps you're your Homelife Touchscreen:
Go to settings from the home screen
You will be asked to enter your master keypad code
Choose home devices and select cameras
Hit edit and choose the camera that you want to edit
Choose video quality and then select high
Tap the next button and review the upload capacity
5: Modify the Camera's Rules
Try this Cox homelife camera hack to make your camera work again. when you set up the homelife camera for the first time, you are supposed to set some rules to define how often the camera takes video clips when the camera senses motion. If the camera isn't functioning properly, this could mean it is time to revisit the rules.
Follow these steps to modify the rules:
Log into the Homelife app

From the menu, choose Rules
Scroll down and choose the square adjustment icon

Set it to trigger only when the system is armed
6: If All Fails, You Might Need a New Camera
There is a possibility that the camera has worn out and you need one. in that case, you must be wondering about the Cox homelife camera price.
Cox homelife costs between $29.99 and $54.99 when it is bundled with Cox internet plans or a cable plan. video monitoring costs $14.99 per camera per month.
Conclusion
Before you dial the Cox customer service number straight away, we suggest trying the troubleshooting tips shared above. most of the time, it's just a minor glitch and your Homelife camera will start functioning again in no time.
However, when the error is not as simple as it seems, and your Cox Homelife Cameras are not functioning, don't hesitate from reaching out to customer support. They might send a technician to inspect the camera.
FAQs
Does the Cox homelife camera have sound?
 No. the homelife camera only senses motions. it doesn't record audio.
How to set up a Cox homelife camera?
Place your Homelife device in the spot you like and turn on its power

Sign in to the homelife app

Choose more from the screen and tap on "add devices"

Select the type of device you want to pair

Follow the instructions

Connect your device to the internet

You have now successfully set up the camera
How to use the Cox homelife camera without a subscription?
you cannot use the homelife camera without a subscription or Cox's servers.
Why is my Cox homelife camera not working?
Wrong position, poor WiFi signals, dust, and debris can cause the camera to run into errors.
Disclaimer: To our knowledge, we have made all the required efforts towards obtaining owner/publisher approval for the use of images in VISIONECLICK.COM blog posts. However, if you find violations of any sorts regarding any image, please feel free to contact us. Prices and packages mentioned may vary with time and the specific locations.