How to Fix the Spectrum Error Code SUC-1107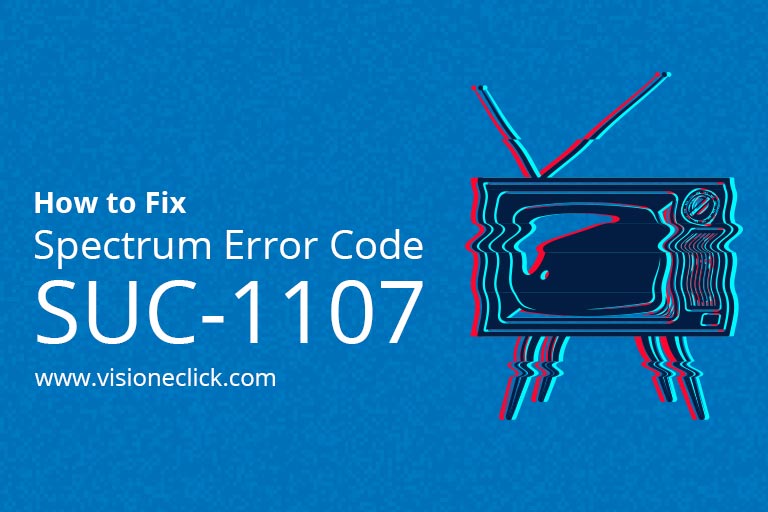 American TV subscribers are used to non-stop entertainment, whenever they want it. TV services are a mainstay in most people's lives, which makes it all the more frustrating when they develop issues. Nobody wants their UFC fight night ruined by a service error. Unfortunately, technology is never infallible, and it can develop issues now and then at the most inconvenient times. Luckily, you can handle several smaller problems yourself, like fixing Spectrum email issues. While not as common, sometimes the provider's cable TV service can encounter a SUC-1107 error. Don't be alarmed though. You can fix it in most cases with a few simple steps, like the ones that follow below.
Step 1: Check All Wires and Cables
Many times, an error that might seem impossible to fix is actually the result of a very minor and easily remedied problem, like loose connections. In many cases, you may be experiencing the error simply because the input cable connecting to your set-top box is loose. A quick check should show you if the cable is loose, worn out, or even damaged.
A new cable is a quick and easy fix. While you can connect the new cable yourself, it would be best to leave it to a technician if you have no experience with shredding cable ends properly. Inexperienced work can be a danger both to yourself as well as to your set-top box.
Step 2: Restart the Set-Top Box
The cable box or set-top box that delivers your cable TV service is perhaps the most important component for you to get uninterrupted TV time. While built to last long-term, excessive and continuous use can sometimes cause the set-top box to overheat. If you get the SUC-1107 error, you should check to see if your cable box is hot to touch. If so, you may need to put it through a power cycle.
First, turn off the cable box and unplug the power cord. Wait for up to 5 minutes, allowing the cable box sufficient time to rest and cool down. Once the cable box temperature feels normal, plug it back in and switch it on. If the problem was with the cable box overheating, this should fix the SUC-1107 error code.   
Step 3: Reboot Your Cable Modem
If you're seeing the error on your Spectrum TV App, the culprit could be high traffic on the provider's TV servers, as well as your modem possibly developing bugs. This can also result in slow upload speeds as well as unstable download speeds. Rebooting your cable modem forces a system refresh, which clears traffic on the server and also gets rid of any bugs that might have accumulated in your modem's firmware. It should also fix any lag spikes you may have been having as a result.
Simply hit the reset button on the back of your Spectrum cable modem and wait for it to cycle through its startup. Then, try accessing the TV app once more on a connected device. The service should work fine now as long as the issue was with the modem and not anything else.
Step 4:  Reach Out to Spectrum Customer Support
In rare but possible cases, the problem may not be at your end but at the provider's. For example, an internal server error could be the reason you're seeing the SUC-1107 code even after following all of the steps above. Unless you're a technician working for the provider, there is very little you can do in this case, except bring it to the provider's attention.
However, Spectrum takes delivering quality services very seriously and will make every effort to get your TV service up and running again as soon as possible. All you have to do is be patient while the provider works on fixing the issue and restoring services.
With its services available to over 100 million Americans, Spectrum has by far one of the largest coverage footprints in the industry. The provider has grown extensively since its acquisition of Brighthouse Networks and Time Warner Cable. With an aggressively competitive market, providers like Spectrum take customer service and service quality extremely seriously. You can rest assured you have signed up for a great service experience, and even though you may encounter minor errors from time to time, you can always rely on the provider for an efficient fix.  
Disclaimer: To our knowledge, we have made all the required efforts towards obtaining owner/publisher approval for the use of images in VISIONECLICK.COM blog posts. However, if you find violations of any sorts regarding any image, please feel free to contact us. Prices and packages mentioned may vary with time and the specific locations.