How to Get a Spectrum Discount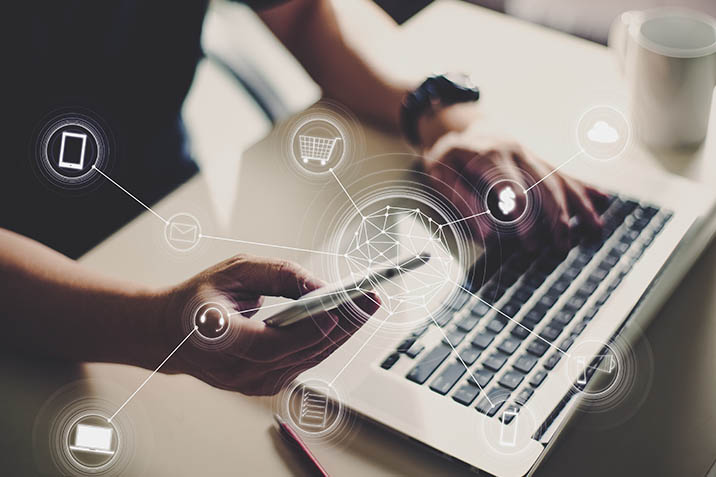 First things first, no matter how much you hate negotiating on the phone to save on your internet and cable bills, it is the most effective way. Therefore, you need to start dialing. If you have been a Spectrum customer for a good long while, you must be aware of the fact that the most amazing Spectrum discounts are for the new customers. But don't worry, you have a chance!
You will have to be extra persuasive if you are an old loyal customer who has been using their services for years.
Spectrum Deals for Existing Customers
The introductory promotion by Spectrum advertises a price of $49.99 a month (for internet). If you are their customer for a while, it is highly likely that this price has substantially increased for you recently. Believe it or not, for some customers, lowering their bill back to the introductory promo rate is as effortless as simply speaking to a rep who reduced the escalated price.
Unfortunately, it doesn't happen for everyone. And most customers don't even try. Why? Because they remember reading something like how much is Spectrum internet after 12 months when they signed up to the service and they are prepared for the escalated price.
Let us help you prepare for some firm coaxing to make you get what you want. We have some backup plans too.
Spectrum Discount for Seniors
If you have a senior citizen in the home, you are lucky. Spectrum cleverly doesn't advertise any senior discounts. But it does offer Spectrum Internet Assist Program. If you qualify for this program, here's what you get:
Up to 30 Mbps high-speed internet.
No data caps.
Free internet modem.
No term agreements or contracts.
You can add an in-home Wi-Fi for as low as $5 a month.
To know whether your household qualifies for this lucrative deal, it is essential that you are not a Spectrum customer already. You also need to have one member in the family who is a recipient one of the following to ensure getting Spectrum discount for seniors:
NSLP (National School Lunch Program); reduced cost or free lunches.
Supplemental Security Income for people aged 65 or more.
The CEP (Community Eligibility Provision) of the NSLP.
If you have a family member who meets all these merits, apply this discount right away.
Get Started to Avail Spectrum Discounts
You need to be well-prepared before you begin with persuasion. A good approach will be having the following done:
Gather some relevant paperwork. A few past bills will do.
Quote the exact date that you started using Spectrum services.
Never made a late payment? A strong point to note down and boast of.
Make a price comparison of your current bill with recent Spectrum internet plans.
Dig around about other potential ISPs in your area.
The more points you have about their competitors, the better.
If you manage to convince them into thinking that you can easily make a switch, it's likely that they wouldn't want to let you go. Once you have jotted down these main points, you are all set to speak to Spectrum for a bill reduction. The better strategy would be giving them a call instead of going to the store. Some customers may be lucky with the local store rep. But when it's interacting with the retention department, negotiating over the phone, especially if you have subscribed to one of the Spectrum deals for existing customers, has to be your best shot.
Know Your Limits
Whilst negotiating with Spectrum, you need to be aware of your limits. If you are already paying a monthly bill of $49.99 a month (introductory rate), you have no chance of lowering it any further. Therefore, make an effort to achieve a legit deal.
Be Soft yet Firm
While negotiating, remember that the rep on the other side of the line is incentivized to deal nicely with you, but still, they have a difficult job. The poor guys are paid to listen to the whining and rants of dissatisfied and even angry customers. Try to be pleasant. If you are nice, they will be happy to help. But make sure you are firm where necessary. Don't hesitate to say how the current escalated price is not acceptable for you.
Also, make it clear that you are ready to cancel your subscription because you are paying too much for Spectrum select package or whatever plan you have. Give the facts and figures about the competitor ISPs, which you researched.
If the Negotiation is Unsuccessful
In such a scenario, you have no choice but to stick to your or whatever plan you have for the escalated rate. We are not suggesting that your negotiation is going to be a complete flop. You can try again and speak to the manager to lower the price of your Spectrum TV choice package or an internet plan. Many customers have reported that the success of their negotiation depends on the individual they are speaking to.
All the best!
—————————————————DISCLAIMER—————————————————
Prices and availability depend upon your location. These channels were taken from the official site and last reviewed on 10th Jan-2020.
Disclaimer: To our knowledge, we have made all the required efforts towards obtaining owner/publisher approval for the use of images in VISIONECLICK.COM blog posts. However, if you find violations of any sorts regarding any image, please feel free to contact us. Prices and packages mentioned may vary with time and the specific locations.