How to Get Affordable Internet: A Guide to Lowering Your Monthly Bill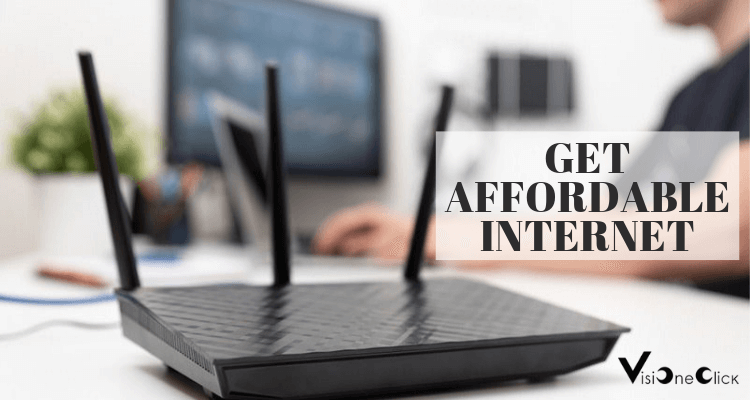 Who doesn't like an affordable internet connection? We certainly admire fast browsing but with fast speed comes a significant monthly expense. Is there a way we can save some bucks on our monthly bill or at least make it affordable? The answer is Yes!
I enjoyed having a subscription to my Cox internet plans but the monthly bill got me wondering if I really needed 100 Mbps. What's worst is that the prices widely vary between different locations. The Consumer Reports Telecommunication survey says that people are dissatisfied with what they are getting from their Internet service providers. And paying as much as $100 for high-speed Internet on a monthly basis is not fair, right?
You will be glad to know I was able to identify Cox's hidden fees and reduce my monthly bill. You can, too. Here's how…
1: Determine What Internet Speed You Need
For most of us, fast speed is always welcoming. But depending on how much Internet you use and your location, it might not be worth paying extra for it. Here's a glimpse of Mbps required for various online activities:
5 Mbps for Netflix streaming
3 Mbps for online video games
25 Mbps for streaming 4k content
If you don't stream 4K videos or play online video games, you will be good with a 25 to 50 Mbps connection.
2: Stop Renting a Modem or a Router
If you are renting a modem or a router, it needs to go. Don't fall for the traps of providers who promise to set up your service by giving a modem/router with the plan.
You can save $20 on your monthly bill by returning the rental equipment. You will be surprised to see that modems and routers are not that expensive. If you are able to find some of the best DSL modems on deals, you will get to save more money.
3: Bundle Your Services
Bundling the services might not be the right option for everyone. If you are paying for TV, home phone, and Internet separately, why not bundle these services under one provider? This can save you a lot of money.
Providers offer a discount on bundles. Why? Because they get more services from the customers and you might have to sign a contract for at least a year. You will get a discounted price on two or even all services. Bundles often have channel upgrades and high internet speed.
4: Read Your Internet Bill
Most of us don't bother reading our Internet Spectrum bills. We just check the amount and the last payable date. Internet providers usually add items in the bill that are either not required or unimportant. They just want to make extra money. Go through your bill. If you don't understand anything Google it and then ask your provider for an inquiry. Get them removed so that your monthly Optimum bill is trimmed.
5: Negotiate Your Bill
If you don't have the salesperson-like skills, don't let that stop you from negotiating. All you have to do is call them and say you are planning to switch to a different provider because they are offering affordable internet at a better price.
While you do so, don't bluff. Be as polite as you can. If you back up your position, you will get more leverage. Therefore, do your homework. In my case, I had subscribed to one of the FiOS internet-only plans. I Googled the prices and bundles of their competitors and jotted everything down to make sure I didn't forget anything. After a short negotiation with my provider, I was able to get a better price for affordable internet bundles.
Rehearse what you are going to say and make that call. Hopefully, you will get a bargain. In case you don't, make sure you have a plan, be ready.
6: Downgrade, If You Must
Sometimes, downgrading is the only option to save money on the monthly Internet cost. I know, it can be a hard decision. Here are tips for figuring out if downgrading will be a good idea for you:
What are your online activities?
Number of Internet users in the house
Number of devices connected to the Internet
If you are having slow internet troubles already (for instance, the Frontier service area in your locality is limited) then downgrading might not be the best option for you. Downgrading makes sense if you are the only internet user in the house and your internet speed is more than 100 Mbps.
With these tips, you will be able to lower your monthly Cox bill for sure. They worked for me and they will surely work for you as well.
Disclaimer: To our knowledge, we have made all the required efforts towards obtaining owner/publisher approval for the use of images in VISIONECLICK.COM blog posts. However, if you find violations of any sorts regarding any image, please feel free to contact us. Prices and packages mentioned may vary with time and the specific locations.