A Look at the Internet Providers in Cincinnati and their Packages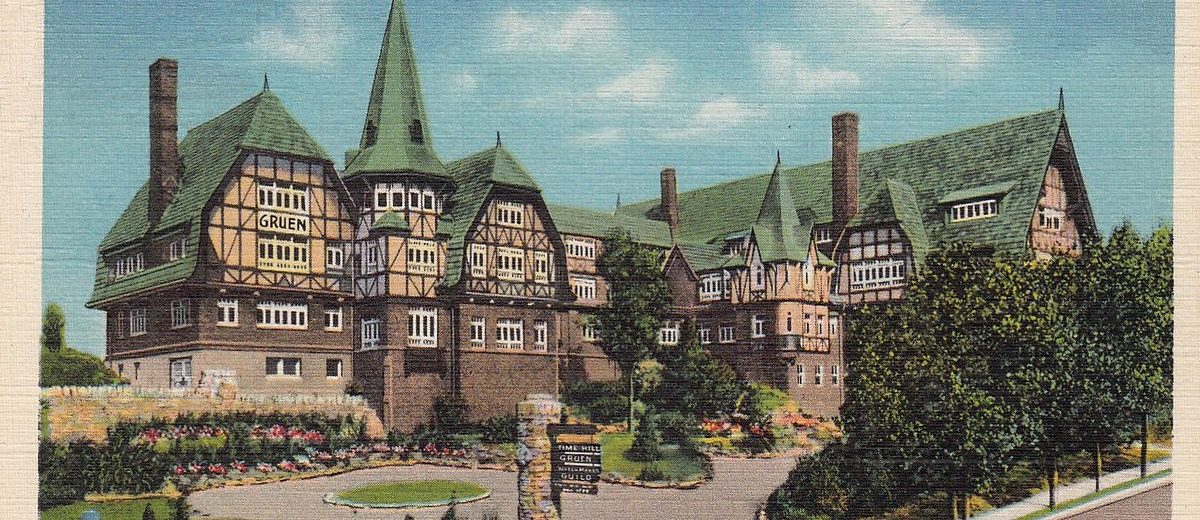 Photo Credits to wikipedia
These ISPs currently provide high-speed internet access to some of the largest numbers of web surfers in the country. There is a great likelihood of you coming across a service provider whose subscription offerings neatly fit your bill, and meet your unique entertainment & connectivity requirements!
Cincinnati Internet Providers
At present, the following companies are offering their internet services in Cincinnati.
Spectrum (by Charter Communications)
Cincinnati Bell
CenturyLink
Mediacom
Spectrum Internet Packages
In a recent ranking of some of the fastest ISPs operational within the country, Spectrum's high-speed Internet services came out higher (on the metrics of net bandwidth speeds, consumer satisfaction & plan prices) – as per aggregate analysis – than most internet providers. And this is the reason why we have chosen to place the company at the coveted first position in our brief listing of internet providers in Cincinnati, OH.
The Spectrum Internet plan without bundle (priced at $49.99/month – Nov, 19 est.), offers between 60 to 100 Mbps in fast download speeds; though this maximum figure can vary depending upon location. In addition to this, the plan comes equipped with a stringent software Security Suite (McAfee) from the server end – that provides round-the-clock antivirus & anti-hacking protections from the server end.
This package also features a free internet Modem and no monthly data caps or extensive contract formalities.
A winning deal, if you ask us!
Cincinnati Bell Internet Packages
Named after the town itself, Cincinnati Bell offers up to 10 differently priced internet service options to the residents living within the area. Starting with its basic plan offering of 5 Mbps at $24.99/month. The company incorporates fiber optic transmission linkages to deliver even a whopping 1 Gbps at $129.99/month.
Most of the company's acclaimed internet service plans come with free home WiFi, a number of free email accounts and the Google Chromecast service – and provide subscribers with access to over 400 WiFi hotspots spread throughout the town.
Cincinnati Bell also prides itself on upholding the stance of Net Neutrality (a claim that they have happily inscribed along with the service features of all their standard internet plans).
CenturyLink Internet Packages
CenturyLink generally offers up to 4 different service plans as part of its default internet offering. These include names, the 20 Mbps at $45/month, 40-80 Mbps at $55/month & the 100-140 Mbps at $65/month package provisions. The company also provides a 1 Gbps service – through its subscription price greatly varies based on location.
All CenturyLink plans to impart a stellar in-home WiFi experience and the option of including the CenturyLink Ease service. It delivers round-the-clock antivirus support from Norton. In addition, service subscribers don't have to deal with any cancellation (early termination) fees.
Unsatisfied with your current Internet service provider? You should definitely check out what CenturyLink has to offer in your corner of the beautiful state of Ohio.
Mediacom Internet Packages
The standard Mediacom internet plan starts at $44.99/month and offers download speeds of up to 60 Mbps. This is made possible through the incorporation of the DOCSIS 3.0 standard in all of the company's internet service packages.
Mediacom also offers its customers the option to bundle their internet service with a TV plan. And integrate an entire entertainment powerhouse into their home space.
————————————————————————————
With the rising demand for high speed and reliable Internet services in Ohio (as well as other parts of the country), there is a good possibility that this short listing – of internet providers in Cincinnati – will soon feature many other vendors' names.
Till then, these are some of the best service options that you (a Cincinnati resident) can sign-up for – just in time for your next video streaming, online gaming, bulk downloading, or Skype conferencing internet session. 
————————————————————————————
*Prices and packages mentioned may vary with time and the specific locations. All the prices and packages were updated on 30th Jan 2018.
Disclaimer: To our knowledge, we have made all the required efforts towards obtaining owner/publisher approval for the use of images in VISIONECLICK.COM blog posts. However, if you find violations of any sorts regarding any image, please feel free to contact us. Prices and packages mentioned may vary with time and the specific locations.