Internet Safety for Kids – 17 Rules to Keep Children Safe Online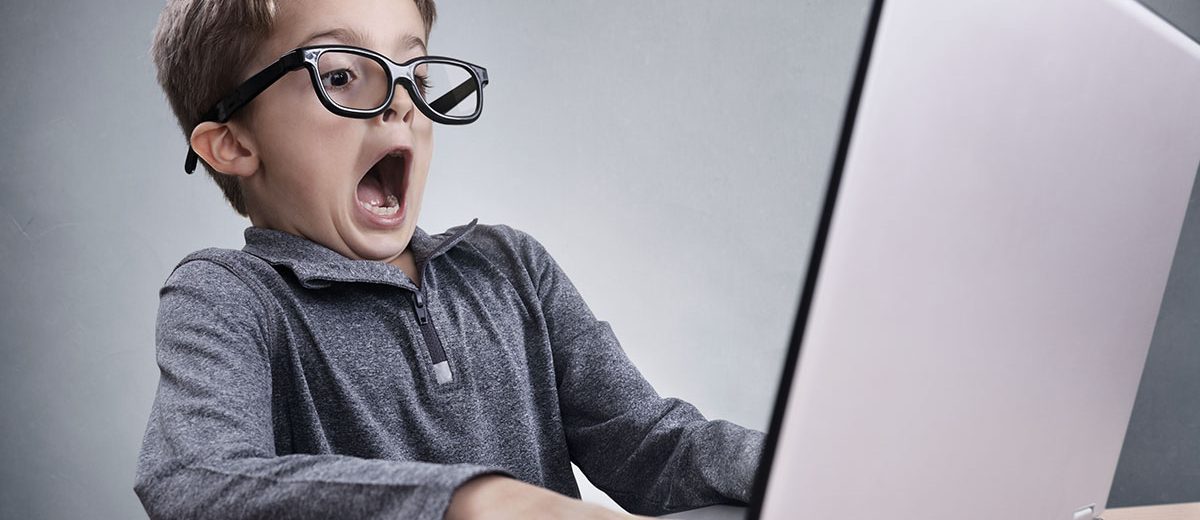 brisbanekids.com.au
The internet is not as safe space as we like to imagine. Behind the seemingly innocuous websites, we visit lurk cybercriminals waiting to steal our information. There are also dangers of an entirely different nature. Scammers, sexual predators, pedophiles, and even kidnappers all use the anonymity of the internet for their nefarious designs. This makes the internet especially dangerous for children and preteens. This makes internet safety for kids an important part of modern parenting. This blog will try to offer some helpful safety rules that you can enforce on your kids.
17 Helpful Rules – Internet Safety for Kids
More kids connect to the internet today than at any point in the past. When the current generation of parents was the same age, they did not have such easy access to the internet. Smartphones, social platforms, and the internet started becoming common in high school. Even later for some parents. What this means is many parents did not have access to the internet the way kids do today. Things have changed dramatically over the last few years.
Over 45% of kids these days state that they stay online on an almost constant basis. Over 95% of teens say they own or have access to a smartphone today. To put things in perspective, only 73% had smartphones in 2014. Smartphones aren't the only gateway to the internet either. Popular gaming consoles like Xbox and PlayStation make use of the internet to connect players to online games.
Most parents remain unaware of exactly how much danger their kids are in every time they go online. Parents need to practice and discuss good cyber safety for children if they are not doing so already. These 17 tips can help you with dangers such as:
When it comes to protecting our children, nothing is too bothersome. Let's briefly discuss the best ways to tackle these dangers.
1. Pornographic Content
Porn is the number one threat to protect your child from on the internet. The internet is not exactly a regulated space for age-appropriate content. Under the freedom of speech and expression umbrella, the internet has gigabytes of pornographic material floating around. But this doesn't mean your child should see this material. Most children stumble across pornographic content by accident. Estimates state over 70% of children come in contact with explicit content without actively looking for it. On the other hand, some children to seek out this content and can be very clever at hiding it. Vigilance over your child's browsing history and online behavior is important for internet safety for kids.
2. Violent Content
Violent material is another inappropriate type of content that your child can come across innocently. At young ages, especially preteens, exposure to violent content can be scarring to the psyche. It can even encourage children to try out the violence they see online at home or at school. Again, your best course of action is to keep an eye on your child's behavior and activities. Many harmless looking online games are actually very violent for children of young ages.  Parents need to pay special attention to the ESRB ratings for games and MPAA ratings for movies. This is crucial for cyber safety for children and teens.
3. Cyberbullying
Cyberbullying is an unpleasant and unfortunate reality of the internet. People of all ages have to face cyberbullying at some point. But young children are especially at risk. It is important to talk to your children and ask them not to respond to mean or hurtful encounters on the internet. Make them understand that it is not their fault that someone is mean to them. Make them understand why the anonymity of the internet brings out the worst in people and why they are a better person.
4. Identity Theft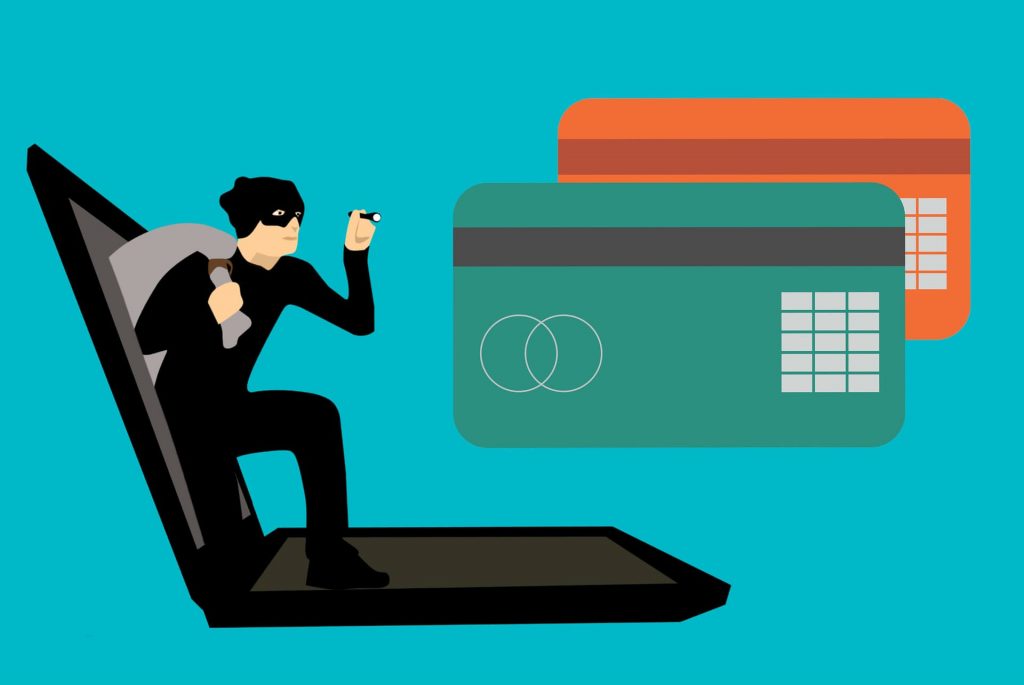 Number four on our list is identity theft. The best way to counter this threat to internet safety for kids is to have an open discussion with your children. You need to help them understand that everything on the internet isn't trustworthy. Encourage healthy skepticism and care when dealing with unfamiliar emails or people. Children have social security numbers and little economic activity, which makes them prime targets for identity theft.
5. Sexual Predators
Sexual predators are a very real and ever-present threat on the internet. Pedophiles and predators often use fake profiles on social media to catfish kids. Be sure to talk to your children about these threats. Make sure they know to ignore random friend requests and messages from people they don't know.
6. Personal Information Theft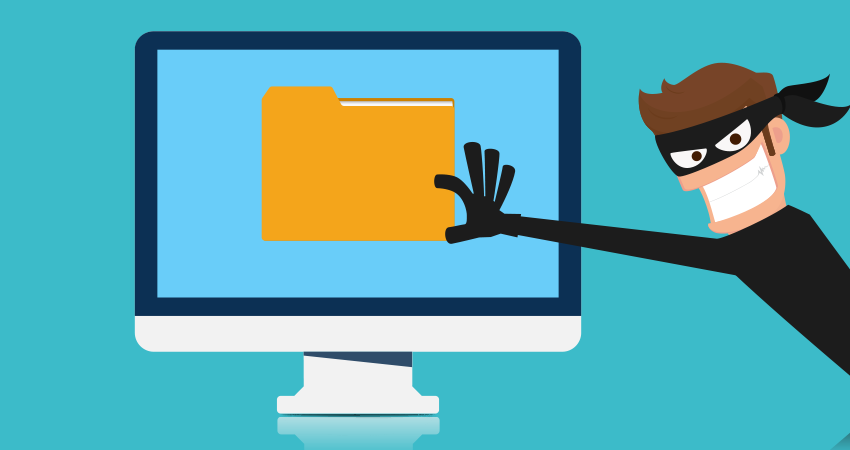 Kids don't usually have much in the way of information on themselves, other than their social security numbers. But they may know information about others like email addresses, phone numbers, names and even passwords in some cases. Make sure your kids know not to share this information with anyone.
7. Unregulated Online Activity Barrier
One threat to children exists not on the internet but at home. Many children feel they can't talk to their parents about something that makes them uncomfortable. Parents should always be open and helpful to their children. Your child should always know they can come to you when something bad happens on the internet. Otherwise, they try to deal with things on their own without the maturity that age brings.
8. Meeting Online "Friends" in Real Life
This is somewhat of a grey area when it comes to modern social interactions. Many people (and kids) believe the friends they make online, such as gaming buddies, are valid people. But this may not always be the case. A predator could be hiding behind the façade of a gaming profile. A compromise is to make sure your kids ask you before meeting up with an online friend. The meeting should be in a public place, preferably under the supervision of at least one parent.
9. Posting Inappropriate Pictures
Make sure you talk to your kids about this when they start using social platforms like Facebook or Instagram. It is very important for cyber safety for children going through puberty or past it. Make sure your kids talk to you before they post pictures online. In no case should you allow them to post inappropriate images.
10. Unregulated Online Activity
Most kids need some form of adult supervision, especially on the internet. If your kids use the internet without any regulation from you, it is a recipe for disaster. You need to lay down rules for how your kids can use the internet without visiting inappropriate websites or pages. Always try to supervise their activities at a young age. You never know what they may pick up off the internet.
11. Sharing Passwords with "Friends"
Make sure your kids know not to share any passwords to any account with even their close friends. You never know what hands that information could end up in. A hacker could easily message your child from a friend's profile and ask for such information. While it may seem innocent, the consequences could be disastrous. Be sure to tell your kids they can't under any circumstances share passwords with anyone.
12. Hacking Attempts
If someone can hack a friend's profile, they can just as easily hack your child's account as well. While there are helpful applications like Spectrum internet security that protect against this, you still need to talk to them. Make sure your kids know about phishing, hacking, and setting strong unique passwords.
13. Bad Internet Citizenship
Most kids are just on the internet to play games or chat with friends. But some kids may feel an attraction to the darker aspects of the internet. Places like the dark web may encourage your child to get involved in bad internet citizenship. If nothing else, your child may engage in bullying people online. Be sure to talk to your child about good practices and being a responsible internet citizen.
14. Unknown Acronyms
Kids these days often talk in acronyms to both sounds cool and prevent parents from finding out. For parents, it is important to keep up to date on the acronyms popular with kids these days. Some of these include:
CD 9 (Parents are around)
420 (Marijuana)
I43 (I love you)
ASL (age, sex, location)
GNOC (get naked on cam)
15. Unlimited Screen Time
Unlimited screen time is one of the biggest threats to cyber safety for children. The fewer hours children are online, the less likely they are to be at risk. Limit the screen time your children get during school days and weekends. Instead encourage healthy activities like a playground visit, reading, painting, etc.
16. Unmonitored Privacy Settings
You need to pay close attention to the privacy settings on your child's social profiles. Most children don't bother with security and privacy, so as a parent you are responsible. Regularly monitor your child's privacy settings and make sure your kids understand the importance of it.
17. Weak Parental Controls
Weak parental controls are inexcusable in today's world. Most internet service providers have parental control options. Make sure you familiarize yourself with them. Learn how to apply filters, restrict inappropriate content and discreetly monitor your child's browsing activities.
The internet is much more accessible today than it was even a decade ago. Almost everyone has Spectrum internet offers or similar providers available in their area. With more accessible internet comes the problem that your children may be at risk of the above dangers. By following the tips we discussed, you can protect your kids and ensure a safer internet experience for them.
Disclaimer: To our knowledge, we have made all the required efforts towards obtaining owner/publisher approval for the use of images in VISIONECLICK.COM blog posts. However, if you find violations of any sorts regarding any image, please feel free to contact us. Prices and packages mentioned may vary with time and the specific locations.