What Channel is Investigation Discovery on Spectrum?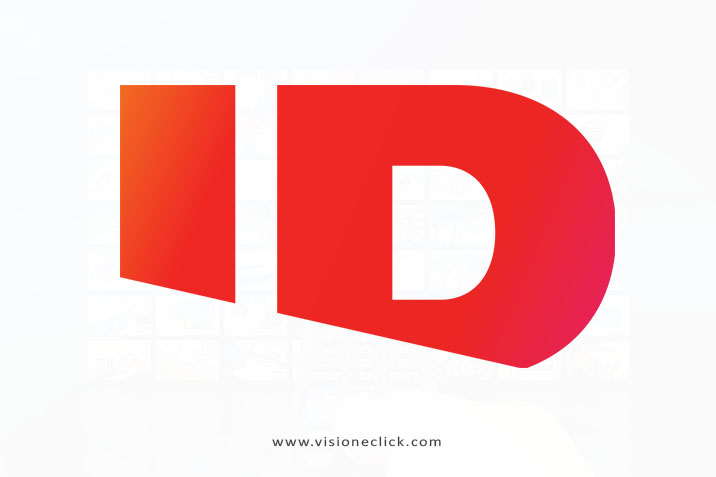 Some of us have a born detective inside us. So, for all of you planning to be a criminal investigator or a detective, Investigation Discovery on Spectrum can be your go-to channel. The list of intriguing shows that air on the channel will get you hooked on it. And who knows, you might end up becoming a successful secret agent to one of America's intelligence agencies.
Find Investigation Discovery on Spectrum
Discovery owns Investigation Discovery that is dedicated to entertaining the audience with shows that revolve around the topic of crime. The categories of crime that the shows feature include homicides, kidnappings, sexual assaults, arsons, domestic violence, and stalking. However, the key focus remains on homicide.
Most of Investigation Discovery shows are original productions by the network. The statistics related to the viewership of the channel reveal that it is indeed popular amongst the viewers.
If you wish to subscribe to the channel as well, the following channel guide table will help you find the exact channel number in your state.
| Channel Name | New York | Massachusetts | Oregon | California |
| --- | --- | --- | --- | --- |
| Investigation Discovery | 138 | 724 | 858 | 34 |
Famous Investigation Discovery Shows
Suggesting a channel would be of no use unless you are also aware of all the shows that you should watch on it. If you take a keen interest in crime-related shows, you would probably know about the ones worth watching. For those who developed a love for this genre in the recent past, here are a few interesting shows that the Investigation Discovery channel airs:
Children of the Snow
Based on a true story, Children of the Snow's plot revolves around the Detroit incident that took place between 1976 and 1977. Four children were kidnapped and later murdered by a serial killer. The incident took place in the suburbs of Detroit. Part 1 of the series dubbed Oakland County Child Killer started a wave in the States that they now refer to as 'stranger danger.
Part 2 which premiered more than forty years after the incident took place tries to unveil who was behind the killing. And whether it was a true incident or not. You would want to watch this show to learn more about historic crime-related events. The show was so popular amongst the viewers that it garnered over a million views.
Suggested Post: Spectrum student discount
Dead of Winter
They say that Winter is the season when the world around you is the most merciless. This show on Investigation Discovery on Spectrum features episodes that narrate incidents of murders committed in the cruelest ways. These haunting true tales are not for the faint-hearted. And might leave you in a state of trauma if you are not familiar with such murders.
The show includes raw and emotional first-person interviews with not just the investigators but the families of the ones murdered as well. Every episode aims at revealing to the audience exactly what happens when detectives go for a hunt for a killer. The worst part is that you will be watching it in Winter and that might scare the hell out of you. You might avoid going to eerie locations for some time as well.
However, you can always switch to channels like Lifetime if you want to divert your mind.
Valley of the Damned
Valley of the Damned features a single town (Prison Valley in Fremont) and how it is imprisoned by the jails. These jails are the same places that housed some of the most prominent criminals in the history of the States including El Chapo (the drug lord), Ted Kaczynski. There are around 15 high-security prisons in this region. And you can watch the interesting events that happen inside these jails on the Investigation Discovery channel.
You will be able to watch some interesting interviews with lawyers, detectives, journalists, police, and witnesses as they unveil details about the murders that took place in their town.
American Monster
American Monster is a rather scary watch as it shows how heinous murderers are often people who hide in plain sight. The person can even be your next-door neighbor. The regular Joes are the focus of this series. Because many of us may not realize that these people have psychopathic killers residing inside their bodies. And they spare no one. Reason for kill someone? Well, that remains a mystery. But the word psychopath explains a lot.
You can watch similar shows on FX as well. But this channel is not dedicated to shows and documentaries from a similar genre.
The Go-To Package
If you wish to subscribe to Investigation Discovery, you will have to choose the right package that offers the channel. However, you should know that Spectrum will give you access to many other channels including ACCN.
To save you from the trouble of searching for the packages that include investigation Discovery, here's your guide.
The good news is that you will find the channel on all of the packages that Spectrum has to offer. So, now it's upon you to decide if you wish to subscribe to Spectrum Double Play or if you want to opt for Spectrum Triple Play. If you need any more details regarding the packages, channels offered, service charges, etc., you can contact the reps on Spectrum's helpline. You will get answers to all your queries.
Disclaimer: To our knowledge, we have made all the required efforts towards obtaining owner/publisher approval for the use of images in VISIONECLICK.COM blog posts. However, if you find violations of any sorts regarding any image, please feel free to contact us. Prices and packages mentioned may vary with time and the specific locations.