How Landline Phones Can Save You Money?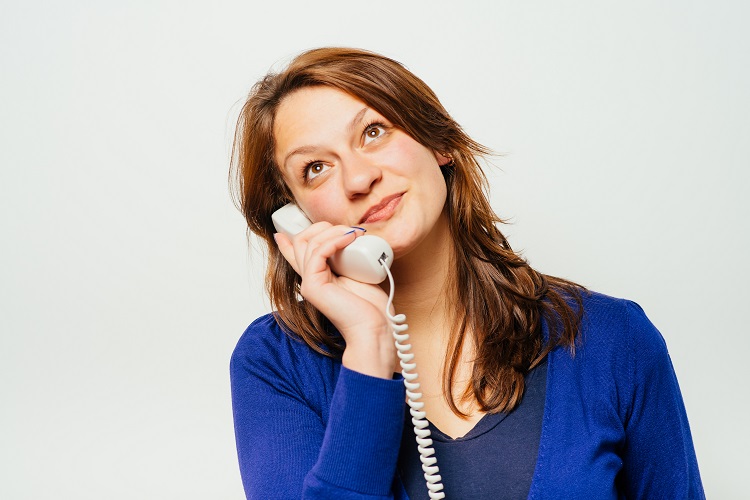 In this date and age, most people don't have landline phones at all. They use smartphones instead and they are very happy about it. If you are planning to ditch your landline as well, wait a minute!
You could save so much money by sticking to just landline phones. Not many people know this but even if you don't use your landline that regularly, it is still inexpensive than a mobile phone.
Ways Landline Can Save You Money
Don't take our word for it, see for yourself and learn how landline phones save you money:
No Administrative Fee
Do you know that providers like AT&T charge an administrative fee for their wireless family plan? A year ago, they doubled this fee. It might be a small increment but it adds up over the months.
Landline companies, on the other hand, don't have such charges. Even if they do, they are minimal.
No Forceful Upgrades
Phone companies keep on introducing new features to subtly force the users to upgrade their device. Getting a new phone is always expensive. You don't have to worry about that with a landline. No one forces you to upgrade.
No Taxes
The share of taxes that we pay on wireless cellphone service bills has increased and it will continue to increase. On top of this, the share of taxes varies from one state to another. Imagine how much you could save by sticking to a landline.
Bundle Discounts
A lot of companies offer discounts when you bundle their phone, Internet and cable services. You are better off having a landline in your bundle than being without it.
Why Hang On to Your Landline Phones
Apart from the monetary benefits, there are plenty of reasons that justify keeping a landline phone. Such as:
Landline phones work even if there is a power outage. Mobile phones are limited by their batteries. A landline can come in very handy if you live in an area where the weather is unpredictable.
You will be glad to know that most phone service providers offer landline phones and bundles without a contract. If you don't want to be bound by an expensive contract, what can be a better option?
The sound quality of landline phones is way better than cellular devices. If you have some elderly person in your home with a hearing loss problem, it's best to invest in a cordless home phone.
Home phones are simple to use especially for the elderly who are not much familiar with modern technology. These phones are less of a hassle to handle.
Popular Landline Providers
If you have decided to continue using a landline, good for you. The best option is always to get a bundle of TV, Internet, and home phone. We have shared a list of popular providers and their bundles:
Cox
Cox phone service is very reliable. Their Bonze bundle is the most affordable plan. Unlimited nationwide calling and unlimited international calling to landlines in Canada and Mexico are included.
Internet: up to 150 Mbps
TV: 140+ channels included
Phone: 14+ phone features available
Price: The plan starts at $89.99 per month
Spectrum
Spectrum has a variety of Internet, TV and home phone deals. Triple Play Select is one of their most popular plans. Here is what you will get with their Spectrum phone service bundle:
Internet: up to 100 Mbps
TV: 140+ channels included
Phone: unlimited nationwide calls and up to 28 phone features
Price: The plan starts at $102.97 per month
Frontier
Frontier phone service offers uninterrupted reception. If you are looking for Internet, TV and home phone bundle, Frontier sells them under Triple Play Bundles. This is what you can expect from their most popular plan:
Internet: 25 Mbps
TV: DISH TV with 120+ top American channels
Phone: Your preferred voice bundle
Price: The plan starts at $107.97 per month
WOW
WOW, covers residents in Auburn. In the Internet, TV and home phone bundle, their super-fast plan is the most preferred option. It's also the best value for money. Here is what you will get from their WOW Home Phone, Internet and TV plan:
Internet: Up to 1000 Mbps
TV: 130+ channels
Phone: 100 minutes for all domestic long distance calls and calls to Canada
Price: The plan starts at $129.98 per month
Final Words
Landline phones are still worth using. Trust me, you will be glad to save money by bundling your TV, Internet and home phone. Don't let it go just yet.
—————————————————DISCLAIMER—————————————————
The prices and availability of the above-mentioned bundles are subject to change
Disclaimer: To our knowledge, we have made all the required efforts towards obtaining owner/publisher approval for the use of images in VISIONECLICK.COM blog posts. However, if you find violations of any sorts regarding any image, please feel free to contact us. Prices and packages mentioned may vary with time and the specific locations.