What Channel Is Lifetime On DIRECTV?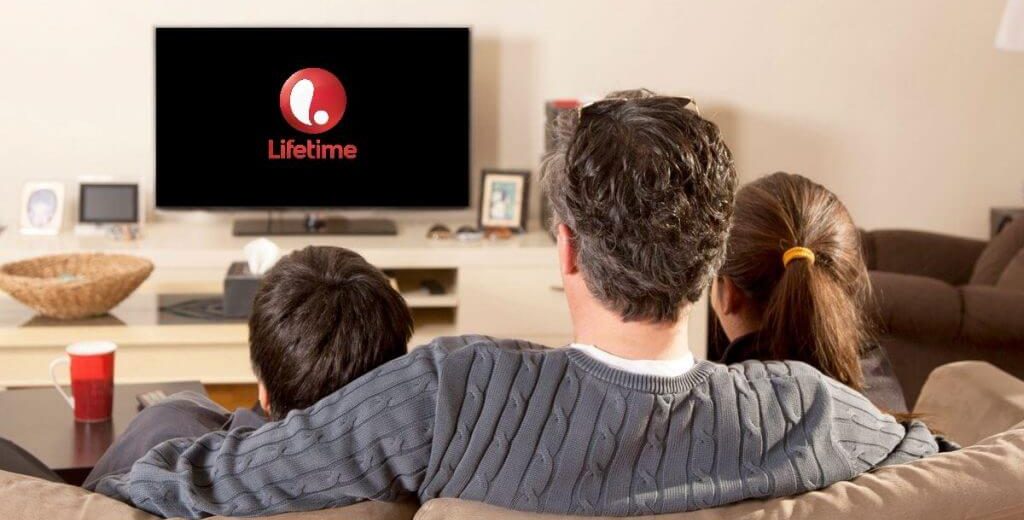 A 21st-century woman would know that entertainment that's centered around women is hard to come by. Strong female roles are few and far in between. Unless, of course, you have a subscription to Lifetime on DIRECTV. The network, a subsidiary of A&E, is one of the few networks that has programming that aims for a feminine audience. It has a great mix of original programming which features reality shows, films, drama as well as reruns of popular shows.
What Channel is Lifetime on DIRECTV and What does it Show?
The channel is usually on channel position 252 on DIRECTV. Lifetime features hours of content that is in step with modern femininity. It has a number of shows that feature strong woman roles in the lead. Lifetime has a great entertainment selection. It features original programming that project women in strong roles, such as:
Reality shows like Preacher's Daughters and Dance Moms are all about breaking traditional stereotypes.
Dramas such as Witches of East End and Devious Maids offer unique insights into the struggles of women in different, tough roles.
Re-runs of popular shows like Grey's Anatomy and How I Met Your Mother is still wildly popular offerings on the channel.
Lifetime also airs a mix of made-for-TV and previously released films. Keeping in tune with the rest of the programming, these films target a primarily female audience. The channel also used to feature coverage of professional women's sporting events. It broadcast the WBNA alongside ESPN and NBC. By 2000, the channel shifted its focus to "stories" rather than "events" and started focusing on the life stories of female athletes. Sports coverage gradually phased out of the network.
What Channel is the Lifetime Movie Network on DIRECTV?
The Lifetime Movie Network on DIRECTV, now known as Lifetime Movies, is usually on channel position 253. Lifetime Movies is a spin-off channel by the original Lifetime network. The channel regularly airs films and made-for-TV movies aimed at a female audience. The channel airs movies all day, with the movies at 8 and 10 PM Eastern Time rebroadcast at 12 and 2 AM respectively. For a complete breakdown of the movie schedule, check out this helpful link.
| Channel Name | Channel Number |
| --- | --- |
| Lifetime on DIRECTV | 252 |
| Lifetime Movie Network | 253 |
How Can I Add These Channels to My DIRECTV Subscription?
Lifetime is available on all DIRECTV packages by AT&T. If you have a SELECT package or above, you can catch Lifetime on channel# 252 at any time. Enjoy female-oriented programming any time you want with DIRECTV. Lifetime Movies, on the other hand, is not available with every package. It only comes with XTRA, ULTIMATE or PREMIER. These packages feature up to 330+ channels for your viewing pleasure. You can find the channel at #253 if you have subscribed to any of these three packages.
What's to Watch on Lifetime?
The channel features some of the best and impactful TV shows including:
Surviving R. Kelly showcases the stories of the singer's sexual abuse victims.
Project Runway Allstars features 14 of the top designers in the world competing for the number 1 spot in the catwalk industry.
Love You to Death a shocking tale of the dysfunctional relationship between a mother and daughter, based on a true story.
Now in its eighth season, Married At First Sight features "scientific matchmaking". It features scenes between strangers who have agreed to get married.
Is DIRECTV Worth It?
DIRECTV is one of the best entertainment options available in the US. If you're thinking of getting a subscription, consider bundling it with AT&T Fiber. You save money and get an outstanding TV service paired with a reliable 100% fiber-optic network. What this means is, you're getting the best of both worlds. You get the best TV service to meet all your entertainment needs with a suitable package. You also get one of the best fiber-optic services in the country. A win-win situation on both counts!
How Do I Get DIRECTV?
The first thing you need to do is make sure you are in an area serviced by DIRECTV. You can call and speak to AT&T customer service on . A service rep will be glad to assist you and answer any questions you may have about the service. Get on board the DIRECTV bandwagon and let your entertainment woes fade into the past.
—————————————————DISCLAIMER—————————————————
Channel numbers depend upon your location and package. These numbers were taken from the official site and last reviewed on 23rd Jan-2019.
Disclaimer: To our knowledge, we have made all the required efforts towards obtaining owner/publisher approval for the use of images in VISIONECLICK.COM blog posts. However, if you find violations of any sorts regarding any image, please feel free to contact us. Prices and packages mentioned may vary with time and the specific locations.