Low Income Internet Guide for Families, Seniors, and Students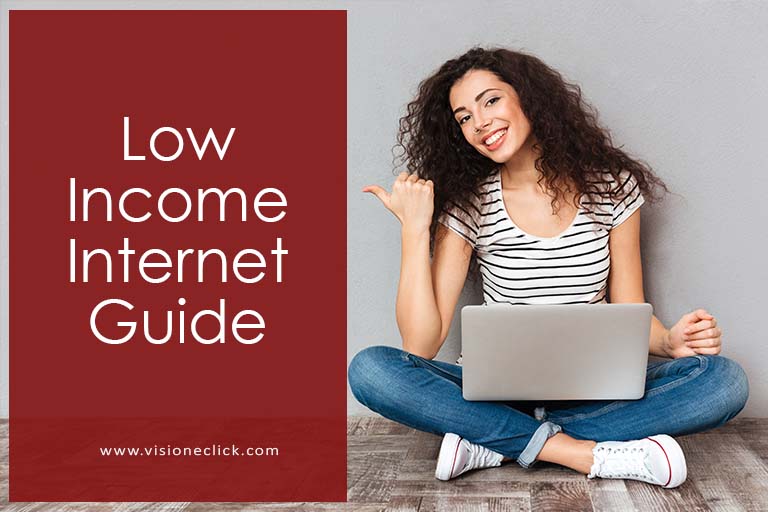 We rely on the amenity that we call the internet for reasons unlimited. From paying our bills to running and researching for a school paper, to official obligations and even entertainment. Having an internet connection that is up and running 24/7/365 is nothing but as basic a need as electricity and water. What most people are unaware of is that there is an option of low-income Internet to take advantage of.
There are several connectivity solutions for low-income families. You will be able to identify which plans you qualify for. You can get enrolled in one of many low-income assistance programs. Moreover, most of the Internet service providers have tailored plans geared towards low-income families. One instance is Spectrum internet assist. The following are some of the popular low-income internet options for students, families, and seniors:
Government assistance programs.
Provider-specific programs.
Income-based programs.
Let's talk about how you can take advantage of these.
Low Income Internet Plans and Providers
First things first, let's start with the basics first. Know the types of the internet and their price ranges. You will have to make a choice according to your budget.
DSL Internet
It is comparatively slow but reliable. It is your most affordable choice.
Cable Internet
Cable internet offers a good balance of value and speed.
Fiber Internet
Although it has limited availability, it offers very fast speeds. The pricing is higher than the other two types. If you read Residential vs Business Internet comparisons, you will know that fiber connection is the first choice of business setups.
You can take advantage of a number of avenues to receive support if you come from a low-income family. But there is a surprising number of internet plans offered by some of the major ISPs in the country to suit your connectivity needs. You don't have to essentially apply in a specific program.
Best Internet packages for 2020 include the ones, which facilitate the less-privileged and low-income households.
Let's know what internet service providers have in store:
| | | | |
| --- | --- | --- | --- |
| ISP | Offered Speeds | Discounted Price | Lowest Price (Lifeline Assistance) |
| AT&T | Up to 10 Mbps | $10.00 a month | $30.75 a month |
| Cox | Up to 15 Mbps | $9.95 a month | $20.74 a month |
| Mediacom | Up to 10 Mbps | $9.95 a month | $40.74 a month |
| Spectrum | Up to 30 Mbps | $14.99 a month | $35.74 a month |
| CenturyLink | N/A | N/A | $35.75 a month |
The availability of these plans is based on your location. The speeds are pretty decent. If you compare these speeds with what rural Internet providers offer, there's hardly any difference.
You will have to get in touch with the customer service of the provider to know the details.
Lifeline Internet Discounts for Low-Income Families
For students, families, and seniors, the following are the two primary options:
First, they can take advantage of the aforementioned ISP's initiatives to provide discounted monthly charges.
For that, the kids/students in the family are to qualify for the NSLP (National School Lunch Program).
Second, they can enroll in a government assistance program known as Lifeline.
Lifeline offers a waiver of $9.25 a month from either phone or internet services for low-income families.
Get in touch with your ISP and know about the availability of the Lifeline program. Currently, many ISPs have taken the initiative of providing free internet amidst Coronavirus pandemic crises. For instance, Spectrum free internet is available to eligible households for 2 months.
Programs, Which Qualify for Lifeline
Take a quick look at the following Federal Assistance Programs, which can make you eligible for Lifeline:
Medicaid.
FPHA (Federal Public Housing Assistance).
SSI (Supplemental Security Income).
SNAP (Supplemental Nutrition Assistance Program).
Veterans Pension as well as Survivors Benefit.
If you are not a part of any of the aforementioned categories, consider consulting the country's major ISPs for discounts. For instance, you can apply a Spectrum discount if you are a student or a senior from a low-income family.
How to Qualify Through Income
In addition to the categories we defined earlier, you can also qualify for the Lifeline program by showing your gross annual income. This is how you can go about it:
You can request your employer for your current income detail.
You can provide official documents, which contain your income info. For instance, child support award, divorce decree, and any other pertinent document.
Federal, Tribal, or State tax return from last year.
Paycheck stub.
Tribal or Federal notice letter proving your participation in General Assistance.
Social Security Statements for various benefits.
Workers' compensation or unemployment state of benefits.
Lifeline Discounts on Low-Cost Internet Packages
| | | | |
| --- | --- | --- | --- |
| ISP | Speed of the Cheapest Package | Introductory Price | Introductory Price with Lifeline Assistance |
| AT&T | 5 Mbps | $40.00 a month | $30.75 a month |
| Cox | 10 Mbps | $29.99 a month | $20.74 a month |
| Mediacom | 60 Mbps | $49.99 a month | $40.74 a month |
| Spectrum | 100 Mbps | $49.99 a month | $35.74 a month |
| CenturyLink | 20 Mbps | $45.00 a month | $35.75 a month |
Check this info in any of your browsers. Offers are subject to availability and location. To get detailed info, dial 1-866-200-9222 and reach out to your ISP.
—————————————————DISCLAIMER—————————————————
Prices and availability depend upon your location. These packages were taken from the official site and last reviewed on 2nd Feb-2021.
Disclaimer: To our knowledge, we have made all the required efforts towards obtaining owner/publisher approval for the use of images in VISIONECLICK.COM blog posts. However, if you find violations of any sorts regarding any image, please feel free to contact us. Prices and packages mentioned may vary with time and the specific locations.