How to Maintain a Work-Life Balance Amid Corona Virus?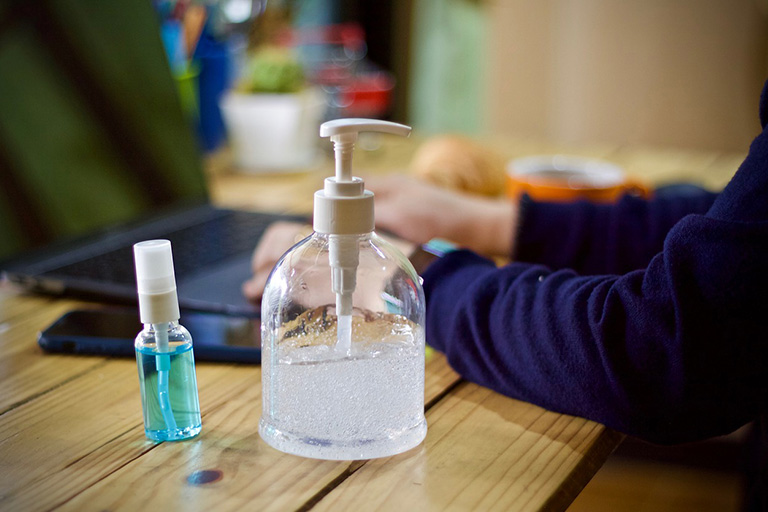 Due to the Coronavirus pandemic, businesses and educational institutes all over the world are switching to remote working/learning. For some people, it might be a dream come true. But for others, it can be very difficult to work from home. This is because the new work environment and additional responsibilities can make people feel burnt out.
Why Is It Important to Maintain a Work-Life Balance?
If you are an adult with kids, you might have realized by now how difficult is it to work remotely. And with the kids staying at home during the Coronavirus situation, your responsibilities might have sky-rocketed suddenly.
Managing both work and household responsibilities simultaneously can significantly increase stress levels. It can also make you feel exhausted and overworked at all times. This situation can have devastating consequences for your mental and physical health in the long run. Therefore, it is very important to find a work-life balance during this difficult situation.
Ways in Which You Can Do So
By adopting a healthy lifestyle and a few disciplinary practices, telecommuters can make the most of work from home situation. Here are some practices that can help in keeping stress levels low while social distancing:
Keep an Open Mind
Before starting with remote working, it is important to manage your expectations. As this is a fairly new situation, your body and mind might take some time to adjust according to it. You should adopt a forgiving and understanding attitude for yourself during it. A little patience can go a long way to improve both your productivity and mood.
Create a Dedicated Workspace
In an office, you generally have a separate space to work. Don't consider your home different from your office during the lockdown. Make sure that have the following furniture/tools at home to manage remote working:
Desk
Calendar
Computer/Laptop
High-speed Internet
Note-pad
Fidget cube or stress ball
Creating and managing a dedicated workspace will help you in completing your daily tasks easily. This, in turn, will free up more time to spend with your loved ones. You can also manage the house chores without exhausting yourself during this extra time.
Download and Purchase All the Required Tools
Having the right tools for remote working is very important. Downloading/purchasing them beforehand can save you time and prevent you from unnecessary stress. So, make sure that you have access to these collaboration tools before you start working:
Microsoft Teams
Skype
Zoom
Slack
Trello
Google Drive
Get Ready For Work
You'll find it very hard to work if you are not prepared for it. So, take a shower and get dressed before heading to work. Don't forget to have a healthy breakfast so that you have the required energy to start working. You'll notice a significant boost in your productivity is you follow this routine.
Make a Routine
Working from home is not an easy job. Many distractions and household responsibilities can prevent you from reaching your full potential. So, sit down and set up a schedule for the following activities:
Individual work tasks
Breaks
Household chores
Lunch
Exercise
If you successfully manage to follow the schedule, you'll find your stress levels decreasing in no time.
Allot Time for Every Task
Allocating a time limit for every task can do wonders for your mental health. It can also make you more productive in the long run. So, schedule your tasks and put a time limit so that you don't exhaust yourself.
Take Breaks
Taking a break while at home can be quite difficult. This is because you want to perform well and show your worth to your boss. But not taking regular breaks can lower your productivity easily. So, make sure that you plan your breaks. You can engage in the following activities during the breaks:
Having lunch with family
Playing a game
Accessing social media
Exercising
Calling a friend
By engaging in such activities, you'll feel refreshed and light while heading back to work.
Avoid Trips to the Kitchen
While working from home during COVID-19 lockdown, you might find it tempting to visit the kitchen again and again. But it is very dangerous because it can easily make you develop the habit of overeating. Overeating, in turn, can increase stress levels and make you feel nauseous and sleepy. So, plan your meals and avoid eating anything unhealthy in between.
Don't Eat Lunch at Desk
Eating lunch at your desk can make you feel like you are working all the time. So, head to the kitchen during the break and eat lunch with your family. A healthy and engaging conversation with your family members can improve your mood and make you feel refreshed.
Come up With a New Email Strategy
It is very important to set up an email strategy while working from home. This is because you can easily become engaged in multitasking while checking and managing emails. Just by clicking on a link, you can end up spending several minutes on a website/task. This, in turn, can make you feel burnt out and exhausted.
So, take the following measures to avoid this situation:
Create and manage a folder for every week
Check your emails only during the designated time
Delete unnecessary items
Add important items in the folder to be reviewed later
Don't Use Social Media
You might have high-speed services from the top wireless internet service providers, at your home. But having a reliable Internet connection doesn't imply that you should use social media during work hours. Social media can lower your productivity and disturb your work-life balance. Therefore, log out of all social media accounts while working to avoid any disturbance.
Avoid House Chores During Work Hours
Staying at home doesn't mean that you should manage the house chores during work hours. You should not engage in any house chore while working on a specific task. You can do small things like washing dishes, organizing drawers and toys during the break instead.
Avoid Starting From Scratch
Starting something from scratch requires a lot of time and energy. So, instead of inventing things, utilize your past templates. This will save you a lot of time. You can do some research instead and find other resources to make your project unique with the same template.
Create Short Notes
While working from home, it can become very difficult to avoid distractions. So, to avoid losing progress on a task, you can leave short notes for yourself. These notes will help you in remembering the details about the task at hand.
Maintain Effective Communication
It is very important to maintain good communication with your team during self-isolation. If you are having a hard time managing/completing projects, you should contact your boss as soon as possible. This is because the work quality can get compromised if you don't have the right attitude. Ask him/her to decrease your workload/look for any other solution.
Spend Time With Your Loved Ones
Lastly, you should spend ample time with your family to stay sane. Unplug in the evening and have a nice dinner with your kids. Listen to music or stream your favorite movie to entertain yourself.
Disclaimer: To our knowledge, we have made all the required efforts towards obtaining owner/publisher approval for the use of images in VISIONECLICK.COM blog posts. However, if you find violations of any sorts regarding any image, please feel free to contact us. Prices and packages mentioned may vary with time and the specific locations.