Think Outside of the Bar: 5 Memorable Girls' Night Out Ideas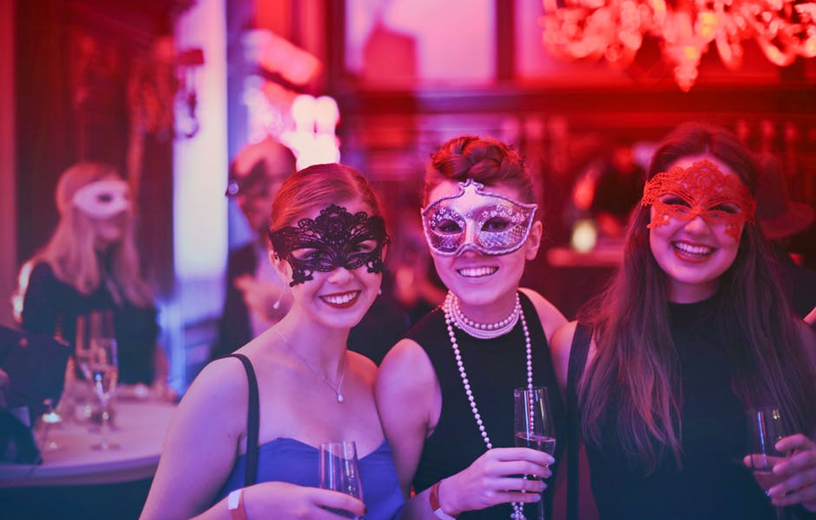 Did you know that a girls night out can fight depression and improve your immune system? It's surprising, but it's true.
Spending time with friends and other women are essential to keeping yourself sane (especially if you're a mom).
But a lot of people think girls night out ideas has to revolve around booze. They don't – here are four examples.
1. Go See a Show
The theater is a timeless tradition, though shows aren't what they used to be, historically speaking. Did you know that all actors used to be male and they'd dress up as women?
Anyways – you have hundreds of choices when it comes to picking a show. Depending on where you live you can see a comedy, drama, or even a community playhouse production.
If you're going out for a risque girls night, look for a Magic Mike-like show, the most famous being The Thunder from Down Under. These raucous shows aren't for the faint of heart, but they're a blast and you'll be cracking up all night.
2. An Escape Room
Escape rooms have been around for a few years now – yet a lot of adults have never been to one. If you don't know, these are well-thought-out puzzle rooms where you have to figure out clues to solve a situation (aka, get out of the room).
Don't worry – these rooms are big enough for groups and you shouldn't feel claustrophobic. The room has a time limit, so you'll get out in an hour, even if you fail.
If you're a meetup group or something where you don't know each other that well, an Escape Room is a great bonding activity.
3. A Painting Class
Another activity that's recently become popular is taking a painting class. You go to an art studio and an instructor leads you through the design step by step.
Most of these events serve wine and beer too so you can get a little liberal while you're drinking libations. You get to take your artwork home at the end of the night and you can choose what you make.
Search "painting night your city" in Google and find a studio near you. They should have a calendar organized by what design they're doing, when.
Pick one you like and make sure you make reservations – the more popular designs tend to sell out.
4. Freeze and Cook Class
There are less of these places than there were ten years ago but if you have one near you, it's totally worth going. You get a group of friends and you all cook a big meal together.
You get to take it home and freeze it then pull it out on a night when you have no idea what to feed your family.
Ask ahead if you can bring wine or if they serve it there.
5. Girls Night Out Ideas
You don't have to wake up feeling like you got run over by a train to have a great girls night. These girls night out ideas don't revolve around alcohol (though it may be available).
Make sure you let venues know if you're bringing a big group, so they can prepare.
Want to have a girls night you can do on your phone from your home? Click here to learn about Social TV.
Disclaimer: To our knowledge, we have made all the required efforts towards obtaining owner/publisher approval for the use of images in VISIONECLICK.COM blog posts. However, if you find violations of any sorts regarding any image, please feel free to contact us. Prices and packages mentioned may vary with time and the specific locations.