What Channel is MeTV on Spectrum Charter / TWC?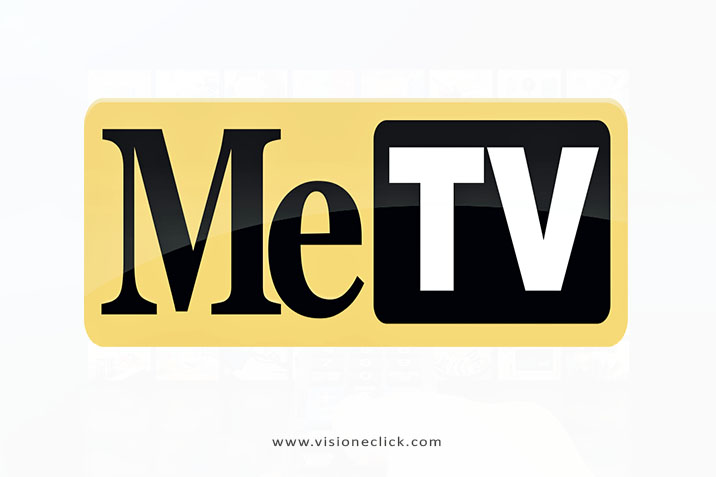 Do you think that contemporary movies and shows are too artificial? Do you long to watch an incredible classic full of old-school drama and romance? The one that gets you teary-eyed and makes you think about it for days! MeTV on Spectrum is here to save you!
MeTV stands for Memorable Entertainment Television. And rightly so! The channel hosts an incredible variety of classic content created between the years 1950 to 1990. The programming is primarily acquired from 20th Television and CBS TV Distribution libraries. All these channels focus on rerunning classic content, movies, and dramas. Planning to mount a TV and catch some classics? Let's know more about these entertainment-rich classics.
MeTV on Spectrum – Quality Dose of Classic Content
There is nothing better than a nice classic movie series, your cozy living room couch, and a bag of your favorite flavor of popcorns. And when it comes to classic content, no channel can beat MeTV. You can surf HBO or any other movie channel for that matter. But you will find the best classic content on MeTV. That's a guarantee.
All you need to ensure is that you get a TV subscription that airs this channel in pristine quality and without any interruptions. Spectrum is the most considerable option in this regard. MeTV on Charter is aired in all its serviced states, which are many. They offer economical packages and easy billing schedules. The innovative offered features like DVR further enhance your TV-watching experience. And you get to watch missed episodes of your favorite shows whenever it suits you. For the sports fans in the house, Spectrum airs SEC too!
Following is Spectrum channel list for the said network in different cities and states:
City/State

MeTV on Spectrum

SD

HD

Grand Island, Nebraska
10
–
Los Angeles, CA
20
1237
Kennewick, Washington
182
1182
Worcester, Massachusetts
184
1184
Picayune, Mississippi
185
1185
Atlanta, Georgia
186
1186
Lexington, Kentucky
186
1186
Reno, Nevada
186
1186
Cedar City, Utah
190
1190
Genoa, Illinois
190
1190
Grants Pass, Oregon
190
1190
Lakeville, Minnesota
193
1193
Birmingham, Alabama
194
1194
Crisfield, Maryland
194
1194
Grand Junction, Colorado
194
1194
Fort Lee, NJ
239
1239
New York City, NY
239
1239
Columbia, South Carolina
240
1240
Kansas City, Nebraska
240
1240
Raleigh, North Carolina
250
1250
Cincinnati, Ohio
993
–
This will help you tune into the channel effortlessly wherever you are residing in these cities and states. For those who like contemporary shows better, channels lik ACCN, FX are also aired in all these states.
Some Popular Show Titles
If you never get tired of classic movies and shows, the good news is that MeTV has an endless number of them for you. From Star Trek and Planet of Apes to Wonder Woman, the channel has tons of titles worth binge-watching. The channel has even given a tough competition to Paramount network. You can enjoy amazing shows and get your essential dose of classic content.
Let's give you an intro to the top 3 most popular shows:
 The plot revolves around a Federation that gets involved in a crazy arms race on a far-off planet of gorillas. Kirk goes through a lot while trying to defend himself from Mugato, the space ape.
Did you watch the recent revamps of Planet of Apes? Well, some still think this has to be the best one. The storyline revolves around the battle between mankind and apes. You can watch and decide which was the best version!
The protagonist may not be as pretty as Gal Gadot, but she is the first Wonder Woman ever. She fights her many foes including Nazis, aliens, criminal empires, and even a gorilla. For some classic action, you should watch this!
The Classics We All Love
While we are dealing with classics and those who can't live without them, let's not miss any series here. Classic series are rare and those who love them would want to watch every last one of them. You can even visit the channel's official website to get all the titles in one place. But here, we have sorted some more for you that you can watch on MeTV:
| | | | |
| --- | --- | --- | --- |
| Voyage to the Bottom of the Sea | The Loretta Young Show | Alfred Hitchcock Presents | The Abbott and Costello Show |
| Star Trek | The Three Stooges | The Beverly Hillbillies | The Invaders |
| Trackdown | Saved by the Bell | The Big Valley | Mr. Lucky |
| The Twilight Zone | ALF | Columbo | Wanted Dead or Alive |
| Thriller | The Andy Griffith Show | Cheers | Lost in Space |
| Charlie's Angels | Peter Gunn | Maverick | The Invisible Man |
| The Time Tunnel | 77 Sunset Strip | The Lucy Show | Mama's Family |
| Svengoolie | Planet of Apes | M*A*S*H | My Three Sons |
Browse through some of the Spectrum Select packages to pull off a better price. You can even customize your channel lineup and have MeTV essentially included with your other favorites

Disclaimer: To our knowledge, we have made all the required efforts towards obtaining owner/publisher approval for the use of images in VISIONECLICK.COM blog posts. However, if you find violations of any sorts regarding any image, please feel free to contact us. Prices and packages mentioned may vary with time and the specific locations.