2022's Most Watched TV Networks (From Winners to Losers)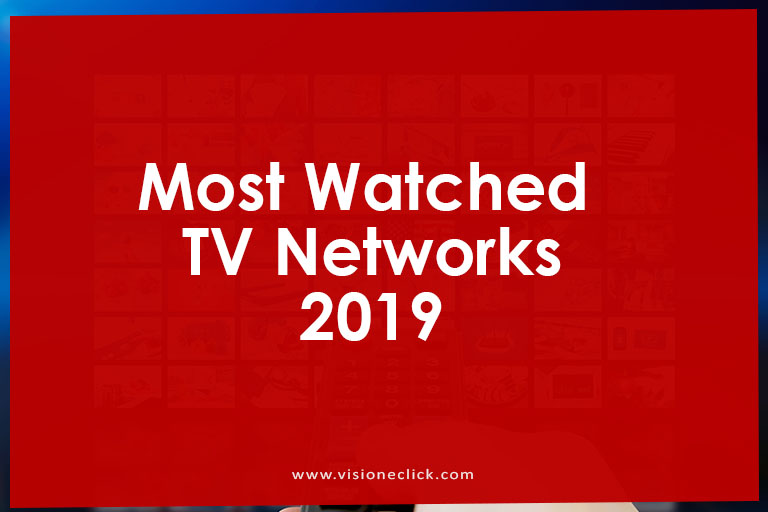 So many channels are entering the realm each year. TV strategists were surprised to see how the younger audience is quickly disappearing from linear TV. As a result, there is a real accelerated decline in live viewing and the changing behavior of people is to blame.
Nielsen's report reveals the list of most-watched networks of 2022. It doesn't mention what device people have been using to watch these networks (iPad, laptops or mobile phones). But there is a sense that viewers are using different platforms to view content.
Top Rated TV Networks of 2021 (W.R.T Adults Ages 18 to 49)
| | | |
| --- | --- | --- |
| Rank | Network Name | # of Viewers |
| 1 | NBC | 1,733 |
| 2 | FOX | 1,617 |
| 3 | CBS | 1,485 |
| 4 | ABC | 1,473 |
| 5 | ESPN | 712 |
| 6 | Univision | 546 |
| 7 | Telemundo | 544 |
| 8 | USA Network | 499 |
| 9 | TNT | 487 |
| 10 | TBS | 486 |
| 11 | The CW | 423 |
| 12 | TLC | 422 |
| 13 | Bravo | 411 |
| 14 | A&E | 405 |
| 15 | MTV | 393 |
Who are the Winners?
As per the report, let's take a look at the winners.
CBS
CBS remains on top with 24.67 million viewers in 2019. It is down compared to the previous year (which was 26.64 million). Its adult demographic audience also fell by 11.5 percent.
Between 2018 and 2019, the network introduced 9 new scripted shows. 5 of them were canceled whereas 4 of them reviewed for a second season. NCIS, Young Sheldon, The Neighborhood, FBI, and Mom were the top 5 shows with the most viewership. Of course, there are other shows too that contribute to the network's success like The Voice and The Big Bang Theory.
Fox and Fox News
Fox was the only major broadcast network to experience growth. The Masked Singer is to blame for this success. It's a reality singing competition TV series featuring celebrities in costumes and facemasks concealing their identities from the audience, contestants, and panelists. Fox's viewership has grown 4 percent from last year because of the show. However, the adult audience viewership took a dip by 3 percent.
Fox News, on the other hand, experienced 1 percent growth (even though it's one of the most-watched networks among the big 5 networks).
HBO
Although the critics didn't admire Game of Thrones finale, the audience sure did. It was the number 1 scripted series of the year among 18 to 49 years old audience. It wasn't the only reason why it's primetime viewership increased by 13 percent this year. Other top shows included Silicon Valley, Veep, Watchmen, Succession, and Euphoria.
INSP
Formerly known as the PTL network, INSP started broadcasting evangelical/ministry programming to make the network more family-friendly with shows such as Dr. Quinn, Medicine Woman and Highway to Heaven.
Now, the network focuses on Western shows which is why it is directly competing with classic TV networks such as Me TV. With such a mix of TV programming, the network's viewership has increased by 13 percent. It took 5 good years to get noticed.
The Losers
There are a bunch of underperforming channels too. Let's look at the names:
Cinemax
Cable TV providers may be selling subscriptions to Cinemax as a premium channel but its viewership has suffered. It seems that HBO is no longer considered its subsidiary channel a priority. It went down by 42 percent in primetime in 2019.
General Entertainment Networks
Many basic cable networks that provide general entertainment have taken a dip. The channels that lost viewership in primetime include AMC (down by 22 percent), FX (21 percent), USA (18 Percent), OWN (17 percent), TNT (14 percent), TBS (17 percent).
Wondering why such a downwards trend? Most of these channels are focusing on developing shows for streamers.
Kids and Young Adult Networks
There has been a sharp decline in linear viewing by young viewers. There was a time when the Disney channel had 2 million viewers and it was among the top 10 networks. Now, its viewership is just 534,000.
Take a look at other numbers. The viewership of Adult Swim is 646k, that of Freeform is 593k, and MTV's is 607k. But there isn't much to panic about where the viewers have gone. They are now watching their favorite content online. This shift is a reminder that liner ratings are taking a huge dip.
The Takeaway
Looks like TV networks need to work harder to develop and launch new and captivating series to retain their loyal audiences. Otherwise, streaming services seem to be stealing away the viewers.
Disclaimer: To our knowledge, we have made all the required efforts towards obtaining owner/publisher approval for the use of images in VISIONECLICK.COM blog posts. However, if you find violations of any sorts regarding any image, please feel free to contact us. Prices and packages mentioned may vary with time and the specific locations.