Disney's Live-Action Mulan Remake First Trailer Released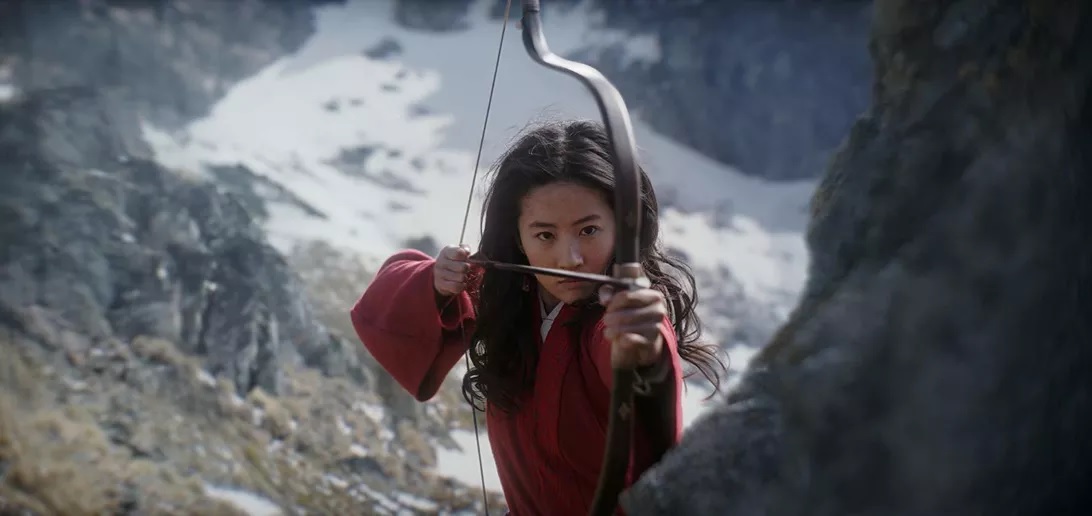 Walt Disney Pictures
Mulan was an animation masterpiece from Disney. Mulan Remake offered a different take on the traditional Disney princess. Instead of a damsel in distress, Mulan encouraged little girls to figuratively pick up the sword, enter male-dominated spaces, and be their own hero.
So you can imagine the little girl in me screaming with excitement when I saw Liu Yifei taking up the title character. Today, the live-action adaptation of Mulan dropped its first trailer. And oh are we excited!
Because hitting the TV screens on 27th March 2020 will be a movie that feminists will be glad to watch.
Mulan: The Teenage Warrior
Mulan is Disney's latest attempt at a live-action adaptation of one of its most popular titles. We have previously seen remakes of The Jungle Book, The Lion King, and Aladdin. Mulan is the latest installment in Disney's revamping its entire collection. Thankfully, no cultural appropriation in the cast so far, with the lead role going to Chinese-American actress Liu Yifei.
Mulan is the story of a girl who cuts her hair and alters her appearance to that of a man in order to fight in the Imperial Army against the invaders. Have a look at Disney's first look trailer into the live-action adaptation of one of the most endearing movies of our childhood:
The Background
When a new Imperial Decree in the attempt to fight off invaders, the eldest daughter of an ailing father steps up to take his place. Hua Mulan is the eldest daughter and child of an ailing but honored warrior. When the Emperor issues a decree for each household to contribute one man to the army, Mulan steps up to take her father's place.
She alters her name to Hua Jun, facing tests and tribulations of both military lives as well as gender roles. She fights her way to discovering her inner strength and realizing her true potential as a worthy warrior. Watch her epic journey unfold on screen.
From a young teenage girl to one of China's most honored warriors and the savior of an entire nation as well as a sick father.
The Reaction
Social media everywhere is blowing up ever since the trailer dropped today. From appreciation to borderline racism, the spectrum of fans does not disappoint. Here's what you will find on the Internet:
A YouTuber named cKAle quips "You don't meet a girl like that every dynasty. XD"
Another YouTuber, Divo Galindra says:
5 facts about her: 1.she is Asian 2.she is beautiful 3.she is fluent in English 4.her voice sounds good 5.she is an international well known Chinese actress
Others call for Mulan to be a musical, such as YouTuber ROSIEPOSIE
No reflection? No, I'll make a man out of you? I swear this director better make it work or they'll have an angry fan base
Facebook:
This is no less forthcoming with its appreciation. People are asking for iconic characters like Mushu (the dragon from the original animated series) Others are wondering if there will be the iconic "DISHONOR ON YOUR COW" scene in the live-action somewhere. Many individuals say they miss the music that was a part of the animated movie. The most common concerns in the words of the people are:
"We need a little brother and Mushu! I didn't see grandma either." Carolina Ramirez.

"Looks amazing, Mulan is my favorite. But is there music?" Carys May France.
While some people miss certain characters that were a part of the original animated movie, others are just loving the idea of a live-action remake of Mulan.
Regina Nguyen wrote,
I would love to see this movie, already saw Aladdin and it was awesome.
Whatever the motivation, people are itching to see how Mulan will shape up in today's changing world. Hopefully, with a star-studded Asian cast, many of the original fans will flock to theatres on March 27, 2020.
You may not be able to watch the movie on Netflix, but what fun will it be to watch it at home anyway? Services like DIRECTV will add this to their On-Demand facilities as well, for sure.
Disclaimer: To our knowledge, we have made all the required efforts towards obtaining owner/publisher approval for the use of images in VISIONECLICK.COM blog posts. However, if you find violations of any sorts regarding any image, please feel free to contact us. Prices and packages mentioned may vary with time and the specific locations.