How Does Optimum Stack Up against the Competition?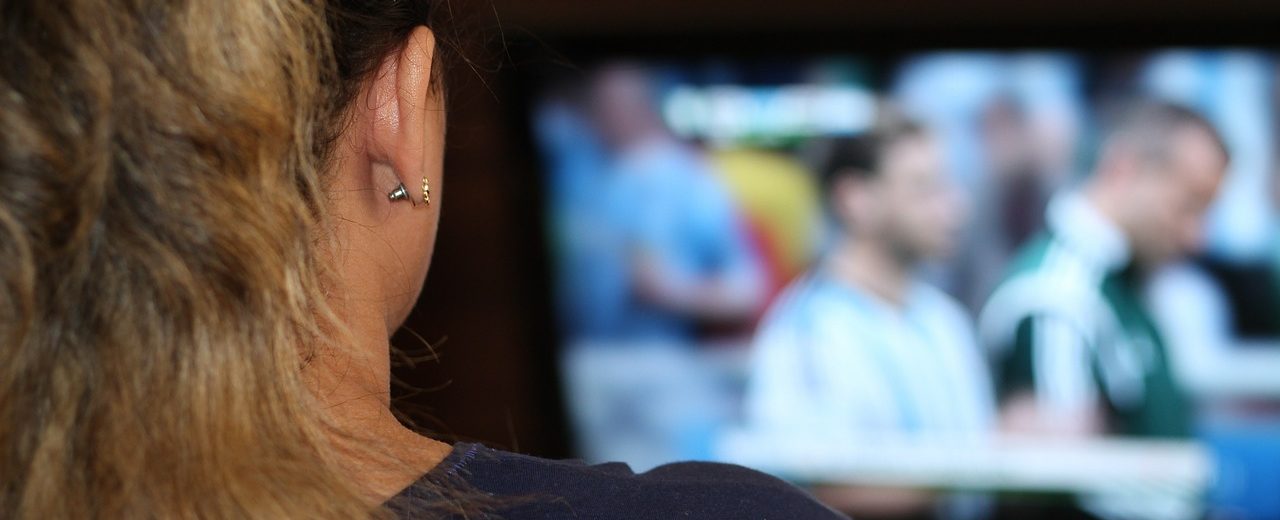 Photo Credits to pixabay.com
With so many options of internet service providers in the market, the cheapest usually gets all the attention. However, there are so many other factors that make for a great choice. For instance area coverage, speed, security, etc. And the biggest these days may be a no-contract internet! In that regard, Optimum gets major points!  They are not one of those companies where customers get stuck in one or two-year contracts.
Their standard plan arrangements were made publicly available on September 6, 2017. And as of now, the company provides its subscription services for residents in four U.S States. These are, namely, Connecticut, New Jersey, Pennsylvania, and New York. Packages availability, however, may vary by location.
Optimum Plans
As per the service plan details carried on the official company website, Optimum currently offers:
6 different Internet packages
9 different HD-enabled Cable TV packages
2 different Voice (Home Phone) packages
Optimum Paired Off Against Two Popular Vendors
In most customer and third-party review pieces published online, the company continues to feature as a preferred digital vendor. But in terms of individual service indicators, it ranks below some of its popular competitors in the American entertainment & connectivity industry.
Let us compare the company's services with two major heavyweights, Xfinity (cable service), and DIRECTV (satellite).  To be fair, this is a tough challenge for just about any vendor to contend against.
For the sake of clarity, only a select number of service plans have been considered for each of the comparison categories of Internet and Cable TV.
The Winning Features
On the positive front, the company provides:
Pretty decent internet service (with broadband speeds up to a cool 400 Mbps),
A number of 'ethnic' programming options (20 language choices),
A cool DVR show-recording facility (15 shows at a time),
Some of the lowest equipment fees in the business (that keep your budget totally happy!)
When considered as a whole, these service attributes greatly fall in line with the preferences of most people. Subscribers, as is easy to understand, are interested in gaining value for the dollars that they spend. Or more precisely, a good internet, TV or phone experience when they want one. And from their perspective, nothing is more intolerable than to have a service that just doesn't deliver at the right time.
From the points highlighted above, it seems that the company understands these subscriber concerns deeply. And it is committed to enhancing its customers' user-experience; thereby laying siege to a larger chunk of the consumer market. With each subscription order that they are successful in making.
Areas of Improvement
The company's glaring failings include:
A very limited service coverage area,
A not-very-good customer services experience (as reported by subscribers),
Low DVR storage option (only 75 hours of HD content!)
Limitations in service coverage area constitute the biggest negative associated with the company's subscriptions. The (reported) customer services experience is another cause for concern, because of which many potential subscribers are greatly discouraged from ordering. And based on popular opinion, one of the first things that the company needs to focus on is to improve its performance on this metric. Because otherwise, its care reps could seriously end up damaging its reputation.
In terms of DVR storage, there is also room for some (desirable) betterment. Nowadays, most people don't have the time to watch live TV, and so they are forced to resort to their DVR devices. But low storage ends up becoming a big limiting factor in the way of their user experience. As well as the overall enjoyment that they are able to reap from their TV subscriptions.
Contrasting Internet Plans
In the table below, internet plans (from both vendors) with somewhat close download speed ranges have been compared.
For this section, Xfinity's internet plans will suffice. Seeing that Comcast (the parent company behind the brand) is currently the largest cable services provider in America. A fact which makes this comparison all the more poignant.
| | | | |
| --- | --- | --- | --- |
| Optimum | Monthly Subscription | Xfinity | Monthly Subscription |
| Up to 10 Mbps | $24.95 | Up to 15 Mbps | $49.95 |
| Up to 20 Mbps | $29.99 | Up to 60 Mbps | $39.99 |
| Up to 200 Mbps | $69.95 | Up to 105 Mbps | $92.95 |
| Up to 400 Mbps | $104.95 | Up to 400 Mbps | $79.99 |
The plan prices quoted here are as per Oct 2018 official company figures. Package service features, equipment, installation and taxation costs have not been tabled.
As is quite clear from these figures, an internet subscriber living in an area catered to by both ISPs is faced with a diverse array of options.
For people looking to smoothly get by on all kinds of home internet use, download speeds of up to 50 – 60 Mbps prove to be more than plenty. At this range, streaming a choice Netflix flick in HD and UHD is not a problem. Nor is engaging in some hardcore online multiplayer gaming, YouTube streaming or HD video conferencing.
Prices
In this respect, the competing vendor will prove to be a better choice for most service users, with their 60 Mbps plan option priced at just $39.99/month.
But for surfers who want to feel the sheer thrill of blazing bandwidth speeds, Optimum's 200 Mbps plan for $69.95 is more suitable. This package is not only more reasonably priced than the other vendor's 105 Mbps @ $92.95/month plan it is also faster. And 400 Mbps at $79.99/month offer, however, completely blows away its contender. Because it is an entire $24.96 cheaper!
So in this round, Xfinity Internet emerges as the clear WINNER
Because subscription price, no matter how you look at it, is a powerful determiner.
Down to Cable TV Offers
For this face-off, the Optimum TV plans will be contrasted with those that come from DIRECTV.
Presently, it is the largest satellite TV provider in the country, with over 19 million subscribers.
The matching criteria for this analysis are based on no. of channels/package and corresponding monthly subscription costs.
| | | | |
| --- | --- | --- | --- |
| Optimum | Monthly Subscription | DIRECTV | Monthly Subscription |
| 220+ TV Channels | $59.95 | 235+ TV Channels | $55 |
| 340+ TV Channels | $74.95 | 250+ TV Channels | $60 |
| 420+ TV Channels | $104.95 | 330+ TV Channels | $110 |
The plan prices quoted here are as per Oct 2018 official company figures. Package service features, equipment, installation and taxation costs have not been tabled.
Judging from this brief table, there can be no doubt that the TV plans offer more channels. And so for anyone looking to enjoy a lot of screen variety, they come as the obvious choice.
They can, however, prove to be a little pricey for anyone who wants to get a pretty full channels lineup while still saving a few bucks. The DIRECTV 235+ TV Channels for $55/month offer is more than suitable for these kinds of subscribers.
But when costs are not an issue, nothing beats Optimum's 420+ TV Channels for $104.95 offer. With so many channels to choose from, there isn't really much room for anyone to complain much. Because there probably won't be a time when there isn't something interesting on TV to watch.
Optimum TV is the 'Best Bet' for enjoying both Channels Variety and Price Savings.
It Depends on Subscriber's Preferences, Really…
In the end, however, the choice for choosing a TV and internet provider rests solely on the subscriber. Some people give a lot of weight to a responsive customer support service. Others, however, may only be interested in getting smooth service. And then there are a lot of people who purely base their decisions in line with their budgeting constraints.
So as the popular adage goes, 'no one size fits all'!
Disclaimer: To our knowledge, we have made all the required efforts towards obtaining owner/publisher approval for the use of images in VISIONECLICK.COM blog posts. However, if you find violations of any sorts regarding any image, please feel free to contact us. Prices and packages mentioned may vary with time and the specific locations.