Optimum vs Spectrum: Which Internet Service is Good for Netflix?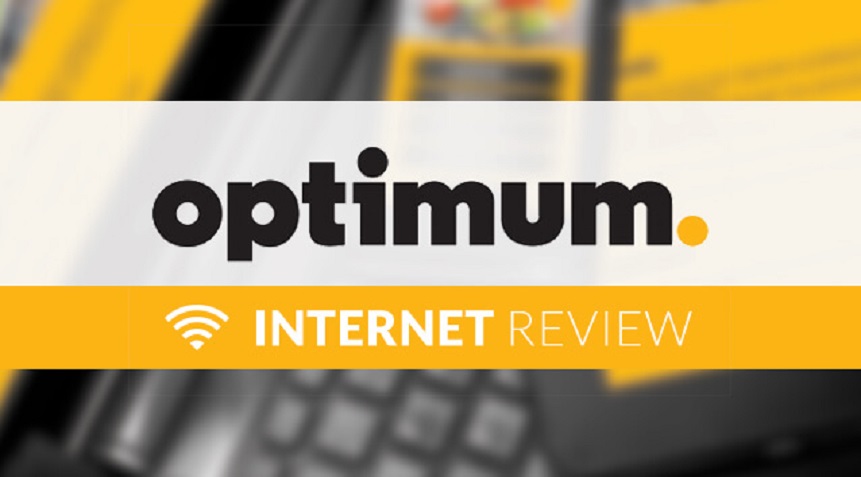 We concluded some facts to conduct Optimum vs Spectrum review for internet service. To determine which option is more suitable for streaming on Netflix?
As per the December 2017 statistical survey conducted by Statista on the number of Netflix subscribers in the country. There are currently over 52.7 million users of the said streaming service giant present within the U.S. This figure, represented by way of ratios, accounts for roughly 1 in every 6 Americans; this number is only projected to increase further in the year 2018.
And there comes little room for surprise in this assessment.
Not only has Netflix succeeded in capturing the digital entertainment industry by storm. It provides a cost-effective alternative for home entertainment viewers. Who wants to gain the most onscreen value for their hard-earned buck.
We'll also be relying on Netflix's own take of Time Warner Cable vs Optimum varied Internet services.
But in order to enjoy the stellar video content on offer through Netflix's catalog (that includes blockbuster Movies & TV Shows, as well as an exclusive genre of televised productions termed 'Netflix Originals'), users first have to subscribe to the high-speed Internet services provider.
Netflix – Recommended Internet Speeds
The company recommends different bandwidth speed requirements for streaming videos smoothly in a variety of onscreen resolutions, in the order listed below:
Over 3 Mbps for SD Quality Viewing
Over 5 Mbps for HD Quality Viewing
25 Mbps for Ultra HD Quality Viewing
Service users can still enjoy Netflix services below the speed ranges quoted above, but the video quality that they receive might be of considerably low quality.
Carrying out an Optimum vs Spectrum Internet Showdown
Optimum and Spectrum both offer high-speed Internet solutions to their subscribers. But in order to figure out which particular service option is more suitable for Netflix streaming (for the largest number of consumers), we'll have to detail their Internet subscription plan prices & features separately.
For the purposes of our contrast-analysis, we will be employing the measures of Internet Speed and Price to gauge the winning contender (service plan) in this contest.
We'll also be relying on Netflix's own take of Optimum vs Spectrum varied Internet services in making our final judgment on the matter.
A Look at the Charter Spectrum Internet
The Spectrum Internet service is priced at $49.99/month (for Year 1 – as per Nov, 19 company figures), and offers between 60 & 100 Mbps in stable downloading speeds. This speed range is, however, somewhat variable from region-to-region, and may fall below the stated lower limit during heavy rush hours.
The said Spectrum packages come equipped with a free WiFi modem, 24/7 server-ended antivirus protection, and the constant background help of the company's friendly customer-support service. An added bonus of all Spectrum plans is that they don't feature any early-termination contractual formalities. And that means the consumer can choose to bail out on his/her subscription at any time.
A Look at the Optimum Internet Service
The Optimum Internet Service generally provides coverage in the states of New York, Connecticut, and New Jersey. And offers a minimum of three Internet subscription plans to its subscribers. Despite its limited service area, the plans might prove to be more of a bargain for consumers in these states. (in terms of the net downloading speeds offered for the relatively lower monthly prices charged)

Optimum Internet 100 offers a maximum of 100 Mbps in download speeds and up to 35 Mbps in uploading speeds (priced at $39.99/month for Year 1)
Internet 200 plan provides up to 200 Mbps download speeds. And up to 35 Mbps upload speeds (priced at $49.99/month for Year 1)
Internet 400 plan equips with up to 400 Mbps in download speed. Up to 40 Mbps in upload speed. (priced at $79.99/month for Year 1)
 The company provides a free 'Smart Router' with each Internet service plan.
Note: The prices quoted here are as per Dec, 17 company figures.
Focusing on the Charter vs Optimum Question with Netflix's Ranking Index
As per its November 2017 ISP Speed Index report, Netflix ranked Spectrum's cable better than Optimum.
Where Spectrum bagged a commendable 3.87 Mbps in net Internet speeds, Optimum remained a little below its contender in terms of the national average with 3.86 Mbps.
As far as Netflix's analysis goes, we have a feeling that the video streaming service factored in the issue of the service-coverage area into its evaluative methodology.
And this metric also greatly weighed-in in our own take on this Charter vs Optimum contest. So there is a good chance that you may have already guessed our conclusion. Which is something of a no-brainer at this point! And it is Spectrum!
Disclaimer: To our knowledge, we have made all the required efforts towards obtaining owner/publisher approval for the use of images in VISIONECLICK.COM blog posts. However, if you find violations of any sorts regarding any image, please feel free to contact us. Prices and packages mentioned may vary with time and the specific locations.