How to Pay AT&T Bill Online, By Phone and Text Message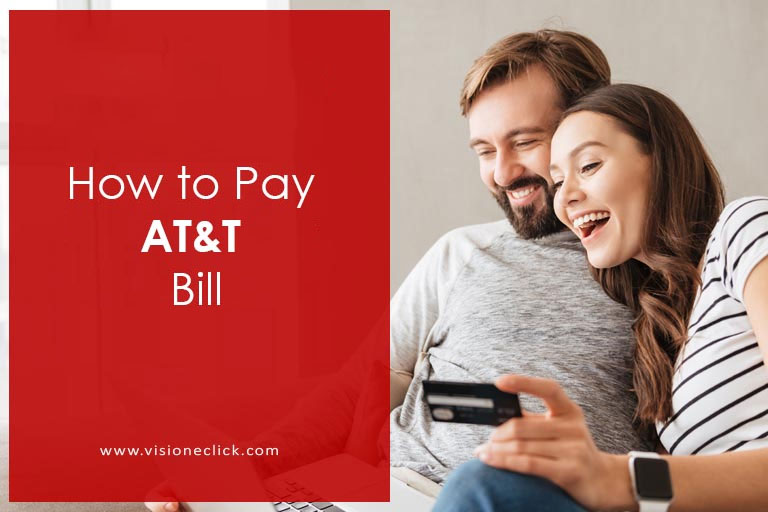 Your mom or dad probably still like to do it the traditional style – sending a snail mail or dropping a check at the store. But you, a millennial, would be thanking God there is a way to pay AT&T bill online.
The cell phone carrier has given its customers numerous avenues for bill payment. Also, since the Coronavirus pandemic is progressing, it's best to avoid human contact and use the AT&T UVerse bill pay facility.
Without further ado, follow this guide to find how to pay your bill.
How Does AT&T Pay My Bill Work?
The provider offers 3 simple ways of paying your bill – through myAT&T (online or mobile), via phone and text
Via myAT&T Online
If you don't have the app but you do have a web account, this is how to pay AT&T bill:
Sign in to your myAT&T account using your smartphone or PC (can be done on any browser)
Go to make payment option
Enter the amount of the bill. It is usually entered automatically
Choose the payment method and enter your payment details.
Select continue
Review everything and hit confirm
There you go, you have now successfully paid your bill.
 Via myAT&T Mobile App
Follow the steps below to pay AT&T bill online using your mobile app:
Sign in to your myAT&T app
Tap my bill
Choose Make a Payment
Enter your amount
Choose the payment method and enter your details
Tap continue
Review the information and tap Confirm
Here is a treat. If you pay your bill through your checking account, the app has a feature that lets you scan the check through your phone's camera to grab all the details.
Paying Your Bill Via Phone
Boomers aren't that tech-savvy and they like human interaction. Such customers can pay AT&T bill by phone.
How to Pay through Any Phone
To pay your bill through any phone, call 1-855-850-5973 and follow the instructions. It's the same number you would dial for inquiring AT&T fiber availability and other services.
As you call, say pay my bill to start the process. Make sure you have your bill with you for reference.
How to Pay Through AT&T Wireless Phone
If you are their wireless phone customers for AT&T UVerse bill pay, simply have dial *729 into your express bill processing system. They will access your account information automatically.
Choose the payment method and follow the prompts for entering your payment information and confirm the payment.
Pay Your Bill Through TXT-2-Pay
Hold on, there's another cool way to pay your bill. It's called TXT-2-pay but to use this service, you must subscribe to it first.
The provider automatically sends a text notification to the user with information regarding the balance due on their wireless account 6 days before the due date.
To pay the bill, reply to the message and your payment will be made using the payment method have set at the time of signing up. Users are not charged for sending text messages to complete the payment.
Other Ways to Pay Your AT&T Bill
It's useful to have extra information on your hand regarding AT&T pay my bill. You never when another method could save your day.
The provider supports methods other than phone, text and online payment. Check out your options:
AT&T Pay Station
Find a pay station and pay your bill through cash, credit card, debit card or check. These stations are also located in their official stores too.
Search for Authorized Payment Location
The provider has set authorized payment locations in various locations. They accept payments through cash, check, money order, deposits, and advance payment. They don't accept credit card payments.
Keep these in mind when heading out to one of these locations for bill payment:
All locations charge a convenience fee
When paying a check, bring your photo ID for verification.
Bring your AT&T account number
CheckFreePay Agents
CheckFreePay agents accept payments for U-Verse TV, wireless and Telco customers. The best part is payment is posted to your account in a matter of seconds.
These guidelines will make the process easier:
Bring your current bill stub along
All agents accept cash, money orders, checks, deposits, and advance payment.
Contracted centers accept cash and some other forms of payments. They don't accept deposits and advance payments.
Pre-Check List for Bill Payment
Whether you choose to pay AT&T bill by phone, online or via any other method, this pre-check list will make the process smooth and quick:
Have your account number with you
It's best to keep a copy of the last bill when making the call
You might need to give the last 4 digits of your SSN. This is to verify your identity.
Keep a pen and paper with you in case you need to write anything down.
We hope you have all the information you need on how to pay AT&T bill. Choose whatever method suits you. For further guidance, reach out to AT&T customer service at 1-855-850-5973.
Frequently Asked Questions
Where to Pay AT&T Bill?
You can pay your bill online, through phone, and text. You can also make the payment at a pay station.
How to Pay AT&T Bill by Text?
You must set up the TXT-2-pay service. You will receive a text message notification 6 days before your due date. To pay your bill, reply to that message.
Can I Pay AT&T Bill at Store?
Yes, their stores have pay stations that accept payments.
Can I Schedule My Payments?
Yes, customers can schedule a payment now or make a payment arrangement for a future date.
How Does the Billing Work?
Your first bill covers more than 1 month's service. It also includes charges for the current month and the next month. The provider prorates the charges for the current month. This means the monthly rate is divided into a daily rate. The customer is billed only for the days they received the service.
Disclaimer: To our knowledge, we have made all the required efforts towards obtaining owner/publisher approval for the use of images in VISIONECLICK.COM blog posts. However, if you find violations of any sorts regarding any image, please feel free to contact us. Prices and packages mentioned may vary with time and the specific locations.