What Channel is Pay Per View on Spectrum Charter?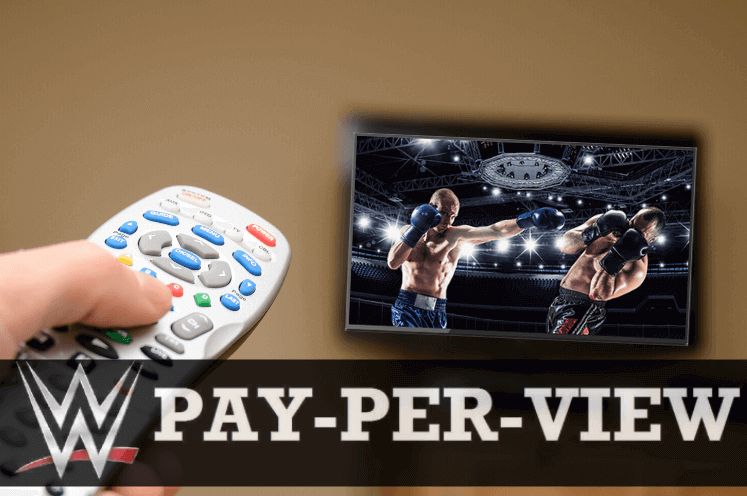 TV programming has never been better, in my humble opinion. With so many networks broadcasting so much content, the options alone can bamboozle you. People faithfully follow their favorite TV shows as their characters evolve. Others keep an eye on the TV guide for hit movies to grace the TV screen. However, sometimes, watching Pay per View on Spectrum can be the best option when you're looking for a break from regular programming.
What is Pay Per View?
Pay per View grants Spectrum's subscribers accesses to the latest blockbuster movies or live sporting events. This is great for when you're bored with Freeform on Spectrum and are looking for a change of pace. The provider's customers popularly order live professional sports, championship boxing, concerts, and wrestling for an extra charge.
What Channel is Pay per View on Spectrum?
The actual channel positions vary according to your location and specific package.
You can get PPV with all packages, even if you don't sign up for the premium ones that include Showtime on Spectrum. Spectrum offers over 125 channels with its basic TV Select package including HD options. The provider also offers more than 200 channels with its premium TV Gold package. You get Pay per View channels with both. The table below shows where to find PPV in different locations. Check out the complete Spectrum Channel Guide for a more comprehensive list of channels.
| State | HD | SD |
| --- | --- | --- |
| Arizona | 651 | 660 |
| California | 651 | 660 |
| Carolinas | 651 | 660 |
| Colorado | 651 | 660 |
| Hawaii | 1701 | 701 |
| Idaho | 651 | 660 |
| Indiana | 998 | 691 |
| Kansas | 651 | 660 |
| Kentucky | N/A | 801/811 |
| Maine | 651 | 660 |
| Massachusetts | 651 | 660 |
| Michigan | 1777 | 777 |
| Missouri | 651 | 660 |
| Nebraska | 1777 | 777 |
| New Hampshire | 651 | 660 |
| New Jersey | 651 | 660 |
| New York | 651 | 660 |
| Ohio | 998, 1777 | 691, 777, 301 |
| Pennsylvania | 1777, 651 | 777, 660 |
| Tennessee | N/A | 801 |
| Texas | 651 | 660 |
| Virginia | 651 | 660 |
| Washington | 651 | 660 |
| West Virginia | N/A | 811 |
| Wisconsin | 1777 | 777 |
How Can I Order Pay Per View on Spectrum?
Ordering PPV is fairly easy. Unlike Showtime on Spectrum, you can get PPV with every cable package. Using your remote control, navigate to the PPV event listing and choose the one you want to watch. Press Select or OK on your remote to select a particular PPV event that interests you. Then simply follow the on-screen instructions for that event to place an order. You may receive a  prompt for your 4 digit PPV PIN.
When Can I Order PPV?
There are some time limits to placing a PPV order that you need to know. After all, it's not Hallmark where you get to tune in anytime. You need to place an order at least an hour before an event or movie is scheduled to begin. If you miss that, you can place your order 30 minutes after it begins.
What Sports Events Can I Watch?
Spectrum carries many sports channels, including Fox, which broadcast live sporting events. But sometimes, a sports network does not have the rights to broadcast sports like professional boxing. If you don't want to wait for a repeat broadcast of a live event, PPV is the way to go. You can watch live sporting events like wrestling, boxing, golf, etc. without needing to wait until the live broadcast repeats.
Can I Get PPV in Other Languages?
Many channels that broadcast in the U.S. like NBC operate Latin-American language sections to include America's Latino population. Spectrum offers a Spanish language version of PPV events called Pay per View Espanol or PPVE. PPVE usually comes with most major live events, sports and repeat broadcasts. However, PPVE availability depends on the Spectrum TV services available near your location.
Does Having Separate SD and HD Equipment Matter?
Many subscribers have both Standard Definition and High Definition equipment installed in their homes. This is because many popular channels like TNT broadcast in both SD and HD. However, what does this mean for your PPV order? It is quite simple, really. You can order the same PPV event on each type of equipment via your remote. But you will only have to pay for the PPV event once. Spectrum won't charge you separately for HD or SD versions.
What Happens With Multiple Receivers?
If you have multiple receivers in your home, you can watch the same PPV event on all of them. You will need to order the event separately from each receiver. However, you won't have to pay a charge multiple times. Spectrum will only charge you for the PPV event once, even if you order it from multiple receivers.
How to Oder PPV Without a Remote
If using your remote to order PPV is too complicated for you, don't worry. You can always use the phone number linked to your Spectrum account. Simply call Spectrum Customer Service with your account details to order a Pay per View event conveniently. Again, you may need to give your 4-digit PPV PIN before you can place your order.

—————————————————DISCLAIMER—————————————————
Channel numbers depend upon your location and package. These numbers were taken from the official site and last reviewed on 10th May-2019.
Disclaimer: To our knowledge, we have made all the required efforts towards obtaining owner/publisher approval for the use of images in VISIONECLICK.COM blog posts. However, if you find violations of any sorts regarding any image, please feel free to contact us. Prices and packages mentioned may vary with time and the specific locations.