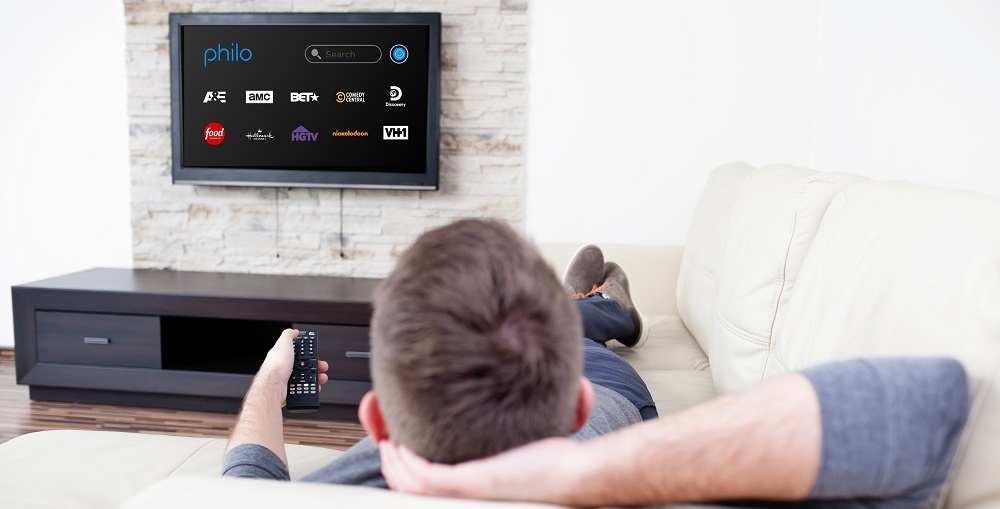 Everything you Need to Know About Philo TV
Live TV streaming services are a favorite among people these days due to the flexibility that they offer. You won't find the same flexibility when you subscribe to cable TV packages. And there is no denying that Live TV streaming service, indeed, offers a larger variety. However, many times this alternative that you consider being cheaper than cable TV ends up breaking even with it. Especially when you bundle Live TV streaming platform with internet service.
However, Philo TV is different.
What is Philo TV?
If you need a comparison, then Philo TV is similar to Sling TV, YouTube TV, and Hulu + Live TV. The similarity is not based upon how it works and the technology behind it. You can label it as a different offering than the rest because Philo TV does not replace a full cable subscription. Instead, it offers a subset of channels.
Is the Price Worth It?
If you subscribed to Philo TV the moment it launched, you might know that the prices for the service are now higher than when it came out. However, the increased price is still lower than many other expensive services out there. After subscribing to Philo, you can use any streaming TV devices to view the channels it offers on your TV.
You may debate that AT&T WatchTV service comes at a lower price than Philo TV. However, you might not know that AT&T offers fewer channels than Philo TV as well. In case you want to compare the prices, Philo TV would cost you $ 20 a month while AT&T WatchTV comes at a $15 tag per month.
Now that you know what Philo TV is, let's have a look at some of the pros and cons that this live TV streaming service has.
Philo TV: The Good and the Bad
Going through the pros and cons, you would be in a better position to make a decision.
Pros
Having established that Philo TV is cheaper than most of the Cable TV packages and other live TV streaming services, let's discuss some more pros that this service has.
You will find loads of entertainment on here. It will be like subscribing to Cox TV package or the like in terms of the entertaining channels available. However, the number of channels will not match that of a cable TV package. As most of the providers for Philo TV's programming include A&E, Scripps, Discovery, and Viacom, one can expect unlimited entertainment.
Apart from this, it comes at almost half the price of other similar services. You also get unlimited DVR storage. You read that right. Moreover, you are allowed to have three simultaneous streams that are quite reasonable.
Cons
The low price should not overwhelm you. Consider the cons before you sign up for the service. Subscribing to Philo TV means the following:
No access to local TV channels or sports channels
Unavailability of news channels
The mobile app is frustrating
Packages & Cost
Previously, Philo offered two packages to its subscribers. A $16 package and a $20 package. The $16 package offered 37 channels while the $20 package offered 54 channels. In May 2019, Philo discontinued its $16 package. However, people who signed up for the $16 package before May 6 can continue to have it.
The Channels You Get
The 54 channels that you get access to fall under the given categories:
Drama
Comedy
Family
Educational
Reality
Music
Some of the prominent channels include CMT, HGTV, Food Network, Animal Planet, Nickelodeon, Hallmark, and Comedy Central.
The following table includes the list of all the channels that Philo TV offers.
| | | |
| --- | --- | --- |
| A&E | AMC | American Heroes Channel |
| Animal Planet | Aspire TV | AXS TV |
| BBC America | BBC World News | BET |
| BET Her | Cheddar Business | Cheddar News |
| Cleo TV | CMT | Comedy Central |
| Cooking Channel | Destination America | Discovery Channels |
| DIY Network | Food Network | FYI |
| Game Show Network | Hallmark Channel | Hallmark Drama |
| History Channel | IFC | Investigation Discovery |
| Lifetime | Lifetime Movies | Logo |
| Law&Crime | MotorTrend | MTV |
| MTV Classic | MTV2 | MTV Live |
| Nick Jr. | Nickelodeon | Nicktoons |
| OWN | Paramount Network | PeopleTV |
| REVOLT | Science Channel | Sundance TV |
| Tastemade | TLC | Travel Channel |
| TeenNick | TV Land | UPtv |
| VH1 | Viceland | WE tv |
User Experience: Easy to Navigate
One cannot sign up for a service unless he is sure about the user experience that it offers. Users agree that they loved Philo TV's easy to navigate interface. It was easy to view on various devices including Amazon Fire TV Stick, Roku Streaming Stick, and Google Chrome browser. This feature is similar to that of Social TV where you can view social media apps or videos on your TV via streaming devices.
However, users were not pleased with the 'trending live' feature that Philo Tv offered. Instead, they suggest that Philo should show them the channels that they usually watch. Another thing that bothered users was that they could surf through the channel guide while watching a show or movie on a channel. Users had to leave the channel to do so. But users agree that they liked the feature where they can hold on the 'OK' button and the description of a show or movie appears before them.
Other Features & Advantages
This TV offers two levels of video quality. One is for the live TV that comes at 720p and for on-demand content, Philo TV offers a resolution of 1080p. Another perk that its offer is your ability to access standalone apps from the various channels that are a part of Philo TV's lineup.
If you still need clarity or information regarding Philo TV, you can visit the website or talk to a rep. Because when it comes to customer service, then it is no less than the Cox service.
FAQs
Is Philo a good streaming service?
Yes, Philo TV is a good streaming service as it allows unlimited DVR storage as well.
Can I watch Philo on my Smart TV?
It depends. Philo TV is compatible with Roku, iPad, web browsers, Apple TV, Android TV, and Amazon Fire TV. However, it is not compatible with Samsung Smart TV, PlayStation, Nintendo, LG Smart TV, Google Chromecast and Xbox.
Does Philo have a free trial?
You can get a seven-day free trial if you provide your phone number while signing up. To extend the trial period to a week, you need to add your payment information.
Does Philo have local channels?
No, Philo TV does not include local channels.
What internet speed do I need for Philo?
Philo TV needs a minimum of 3Mbps speed for SD quality, 7 Mbps for HD quality and 13 Mbps for HD streaming.
Does Philo TV have DVR?
Yes, it does.
—————————————————DISCLAIMER—————————————————
The above mentioned price is taken from the Philo Tv official site and last reviewed on 11th October 2019.
Disclaimer: To our knowledge, we have made all the required efforts towards obtaining owner/publisher approval for the use of images in VISIONECLICK.COM blog posts. However, if you find violations of any sorts regarding any image, please feel free to contact us. Prices and packages mentioned may vary with time and the specific locations.