Pluto TV Adding Music Video Channels From Vevo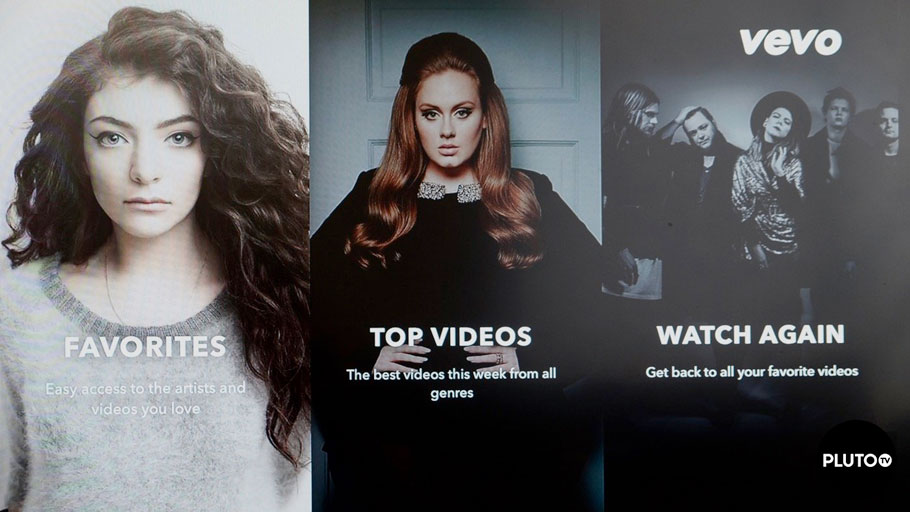 Engadget.com
Viacom's free, ad-supported streaming service Pluto TV is bringing music videos from Vevo to viewers starting November 12th, 2019. Pluto TV signed a deal with the video hosting service to bring 10 brand new music video channels. These channels will now be available to Viacom's streaming service viewers. Read on for more details.
A Bit of Background
Viacom-owned Pluto TV, which was founded in 2013, is a free video streaming service with over 18 million active users last July. Viacom acquired the streaming service earlier in 2019. The service generates its revenues from advertising by showing ads in between its videos. Pluto TV distributes its video content in several linear digital channels that mimic conventional broadcast television. All video content on PlutoTV has been directly licensed.
Vevo was founded in June 2009 and is one of the world's biggest video hosting services. The company is a joint venture between EMI, Sony Music Entertainment, and Universal Music Group. In 2016, Warner Music Group also licensed its videos to Vevo. Vevo originally hosted content on its website, but now primarily distributes it through YouTube.
"We are excited," says Pluto TV Chief Business Officer
When Pluto TV became part of Viacom, the service rolled out several cable-based channels also owned by Viacom. These channels also included fan-favorite MTV. Under the new deal with Vevo, Pluto TV viewers can expect 10 unique music video channel. The first channel, Vevo POP, rolls out today, November 12th.
According to Jeff Shultz, CBO at Pluto TV, the company is "excited" to be adding 10 new channels. All 10 channels will go to its music video category. Remember, Vevo is a multinational video hosting service with audiences all over the globe thanks to its licensed premium content.
According to Shultz, both Vevo and Pluto TV have symbiotic business models. This makes them both a good fit for each other. Both companies are doing exceedingly well in the over-the-top streaming ecosystem. Both have reaped the rewards of successfully managing to adapt to changing audience behavior and media trends.
"We are thrilled," says Vevo President
According to Kevin McGurn, PlutoTV is doing a great job of being a leader in its field. It is bringing people back into the living room with music offerings alongside TV and film options. McGurn, who is the president of sales and distribution at Vevo, is "thrilled" at what Vevo believes is a great opportunity to expand their distribution network.
Remember that Pluto TV generates its revenue from ads in between videos. Vevo can be a great source to pull advertisers to PlutoTV. Advertising on premium music always works. This means Vevo would most probably get a share of the ad revenue generated from its music channels.
No details on the financial front of the agreement were disclosed by either company.
Disclaimer: To our knowledge, we have made all the required efforts towards obtaining owner/publisher approval for the use of images in VISIONECLICK.COM blog posts. However, if you find violations of any sorts regarding any image, please feel free to contact us. Prices and packages mentioned may vary with time and the specific locations.