Easy Guide to Protect Your Employees From Email Phishing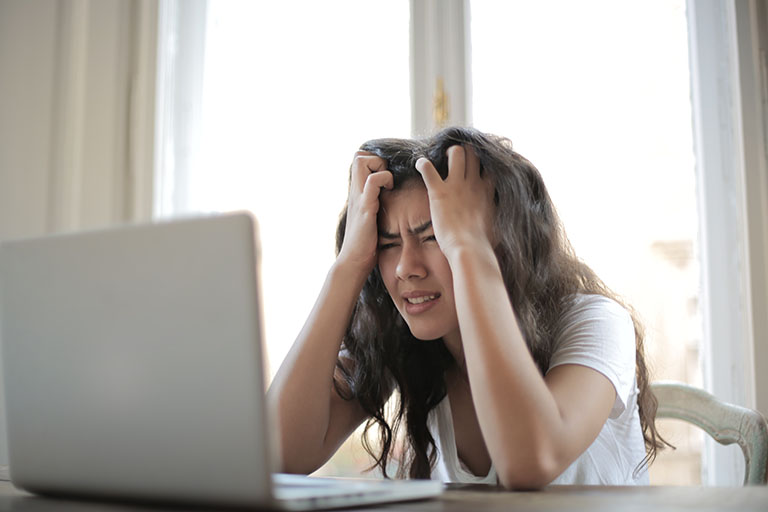 Due to the Coronavirus situation, you might have to work from home. Several free tools can help you to manage various operations easily. But during these hard times, hackers and cybercriminals have also become very active. They can easily email your employees posing as an acquaintance and steal their private data. So, it is very important to raise phishing attack awareness among your employees. This will help you to keep your company's data secure and free from abuse. Read on to know more about this.
What Is Phishing?
Phishing is a very effective strategy used by hackers. It involves hackers sending malicious emails to people to access private information. These emails might contain malicious links or attachments. It can affect both your employees and your family. So, it is very important to devise effective strategies against phishing. These strategies, in turn, can help you in determining Internet safety for kids and employees.
Ways to Prevent Phishing Attacks
No matter how difficult it might seem, it is very important to raise phishing attack awareness. Doing so can help you to avoid serious business loss. Besides this, here are a few ways in which you can prevent and tackle phishing attacks:
Staying Alert of Urgent Tone/ Language
The first thing you can do to prevent phishing is to stay aware of suspicious language in emails. Your employees might receive an email that might look perfectly fine. But they should thoroughly scan the email to see if there are any red flags.
If the email tone is slightly off, it is a sign that it might be fake. Also, some emails might require you or your employees to share information on an urgent basis. You should train your employees to never trust such emails.
Using a Gateway for Suspicious Emails
A proxy server or gateway can help you to minimize the chances of getting suspicious emails. These gateways can filter suspicious emails for you. You can flag these emails. This, in turn, will prevent you from receiving such emails in the future.
So, you should download a very reliable email gateway for your devices. This will also prevent you from installing harmful files on your device.
Raising Phishing Attack Awareness Among Your Employees
Your efforts to guard your employees against phishing attacks will bear no fruit if they have no training. So, it is very important to conduct regular sessions with them to raise awareness. Ask them to choose a secure Internet service like Cox Internet for their homes. Secure Internet service can prevent hackers from monitoring your employees' online activities.
Using a VPN Service
Using a VPN service is another effective option to guard your employees against phishing emails. A reliable VPN service can prevent your employees from visiting harmful websites. Not visiting them will prevent them from sharing their email addresses on these websites.
And not sharing email addresses will prevent your employees from receiving phishing emails. So, always install a great and expensive VPN service for your business. A good VPN service can also keep your employees' online activities private.
Keeping Social Media Protected
Social media has become a very important tool to market your brand. You just need to take care of your monthly Internet charges like the Cox bill online. After that, you can easily promote your brand on social media the whole month long. But social media websites are not safe.
Hackers can steal your employees' passwords easily. They can hack into their accounts and steal private information. So, it is very important to limit your privacy settings on social media accounts. No one but your employees' friends should be able to view their private data.
Using an Anti-Virus Software
You should also install great antivirus software to keep your employees protected against phishing attacks. If you already have a great Internet service like Cox service for your office, you might have antivirus protection installed on your devices.
But in case you don't have one, you can buy a reliable antivirus software easily. Make sure to install regular updates. This is because an outdated antivirus software won't be able to protect you against powerful viruses.
Avoiding Sharing Personal Details
You should also ask your employees to never share their personal details with anyone via emails. Even if they have received an email from an acquaintance, they should never trust it. Ask them to call the relevant person to confirm whether they've sent out an email. If they have, only then the employees should share it. Otherwise, they should flag that email and inform the authorities.
Never Opening Links/Attachments
Finally, you should ask your employees to never open links/attachments. These links might redirect your employees to harmful websites. Similarly, the attachments might contain malicious information or viruses. So, your employees should stay away from such emails to avoid data theft.
Disclaimer: To our knowledge, we have made all the required efforts towards obtaining owner/publisher approval for the use of images in VISIONECLICK.COM blog posts. However, if you find violations of any sorts regarding any image, please feel free to contact us. Prices and packages mentioned may vary with time and the specific locations.