Quarantine Bucket List: Things That Keep You Sane And Productive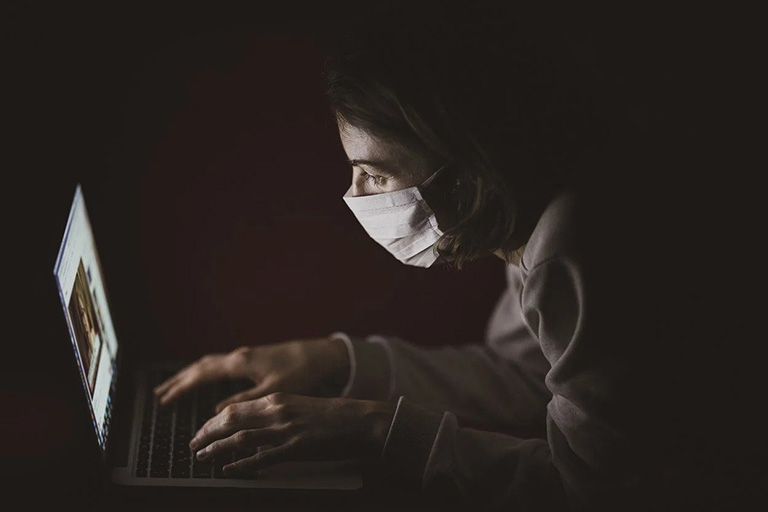 Quarantine really is scary, isn't it? You're stuck at home, only going out for essential shopping. You haven't met another person in weeks without a mask and 2 meters of distance between you. You're getting all sorts of information on the pandemic, some of it accurate, some of it not. But while self-isolation can be challenging, it also offers a lot of spare time for you to reflect and work on yourself. This blog explores how you can do certain things to make the pandemic easier for you.
Things to Keep You Sane and Productive During Quarantine
Being at home all the time isn't easy, which is ironic because it used to be something we are guilty of wishing for. But under the current circumstances, home is almost like a lavish minimum-security prison. The thing is, the human mind can begin to get used to the new normal pretty quick. But do you want to be stuck at home all day doing absolutely nothing? Or do you want to try something new and exciting, albeit responsibly? It will have a big impact on your regular life once the pandemic inevitably runs its course. Here is a list of things to keep you healthy and productive during this time:
Work On Your Taxes
Try A New Skincare Routine
Clean and Organize Your Space
Take a Short Walk
Read a New Book
Exercise
Binge Watch A Complete TV Series
Try Looking for Ways to Save Money
Facetime A New Friend Everyday
Start a Podcast
Work On Your Taxes
You don't have to go to the office, you don't have to commute, and you don't have any engagements in the way. That means you should have enough time to get a few important things in order. Like your taxes for instance. It will help save you a lot of time and trouble later on, given the ongoing coronavirus pandemic.
Try A New Skincare Routine
Nobody's getting enough time in the sunshine, which means less Vitamin D for our skin. Now might be a good time to try out a few new skincare products or maybe even an entirely new routine. If it doesn't pan out as it should, you can always switch out certain products for others. It's not like you're going to be going anywhere public right now. Come out with the best post-quarantine glow up when all of this is over!
Clean and Organize Your Space
If you're working from home, you may still be having trouble being productive or getting into the right mindset. A lot of that may be because your workspace at home is too cluttered or disorganized. After all, you didn't imagine you'd be using it for so long, so things like your exercise bike or maybe your two-year-olds squeaky toy made their way in. All the clutter and distractions can hamper your productivity. So without using the cliché "cleaning is good", let's just say it will help you get in the right frame of mind to work.
Take a Short Walk
Never underestimate how short breaks from whatever you are doing at home can help you refresh yourself. If you can, a short thirty-minute walk around your block is something you should try to do every day. The fresh air has a rejuvenating effect on the mind and will alleviate your mood as well.
Read a New Book
A new book is always a welcome boredom buster activity that can help you spend hours without even realizing it. While you're stuck indoors, why don't you try picking up a new book on Amazon or Kindle? It doesn't have to be lofty philosophy or rocket science. Even a regular bestseller can help you spend a fair amount of time in a way that is good for you.
Exercise
Almost everyone knows how beneficial exercise is to the human mind and body. With gyms, parks, and community pools shut down, for the time being, you're probably not getting your usual workout routine in. Luckily, you don't need heavy weights to stay fit and healthy. Rather, all you need is a bodyweight training program that can help you get in a healthy workout at home for every day the situation continues.
Binge Watch A Complete TV Series
Everyone is into binge-watching movies like The Avengers or The Godfather or The Lord of The Rings these days. Hollywood is coming out with visually overwhelming movies every month. But don't think just because Game of Thrones is over, you can't watch a TV show again. We live in a great time for TV entertainment, with so many old and new shows available on services like Netflix that you are literally spoilt for choice. Pick a nice long-running TV show like The Big Bang Theory or Battlestar Galactica or American Horror Story and start binging today.
Try Looking for Ways to Save Money
It is difficult to find an upside in a global health crisis. Things are pretty bad right now, with millions of people infected across the world. On top of that, millions of people in the United States have lost their jobs while many more are uncertain of their career security. The prudent thing to do right now, while you're stuck at home, is to do a severe, almost Spartan self-assessment.
Are you wasting money on leasing a loud, bright red sports coupe that gets you from point A to B at 2 miles to the gallon? Are you spending too much money on your video game collection every time Steam puts up a sale? Are you obsessively shopping for things you don't need right now just because they're on sale? You need to carefully examine your expenditures and limit your spending to just essential items and services. Everything else can wait for now.
Facetime A New Friend Everyday
With social distancing in effects and being unable to go outdoors very often, you're likely starved for some social interaction. In fact, most people might be feeling acutely lonely at being separated from their social circles. Luckily, technology can help us bridge the social distance between us and our friends. But here's a quirky idea to get your social fix.
Instead of group calls, try Facetiming a different friend every day. Catch up with your best friend from high school today, your college buddy tomorrow, your dormmate the next day, and so on. Spread out your social interaction for as many days as you can.
Start a Podcast
People are exploring new things about themselves during quarantine and are putting it online for everyone's benefits. And the best part is, with so much free time on their hands, everyone is watching all sorts of content on YouTube and other channels. So why should you hold back? If you've ever dreamt of having your own Joe Rogan-style podcast, there has never been a better time to try and reach out to a huge audience.
If you're good, you might end up making some money off the views. And if you're not, well the internet is a free space. You are entitled to self-expression as long as you to it responsibly.
Disclaimer: To our knowledge, we have made all the required efforts towards obtaining owner/publisher approval for the use of images in VISIONECLICK.COM blog posts. However, if you find violations of any sorts regarding any image, please feel free to contact us. Prices and packages mentioned may vary with time and the specific locations.