What Channel is QVC on Spectrum?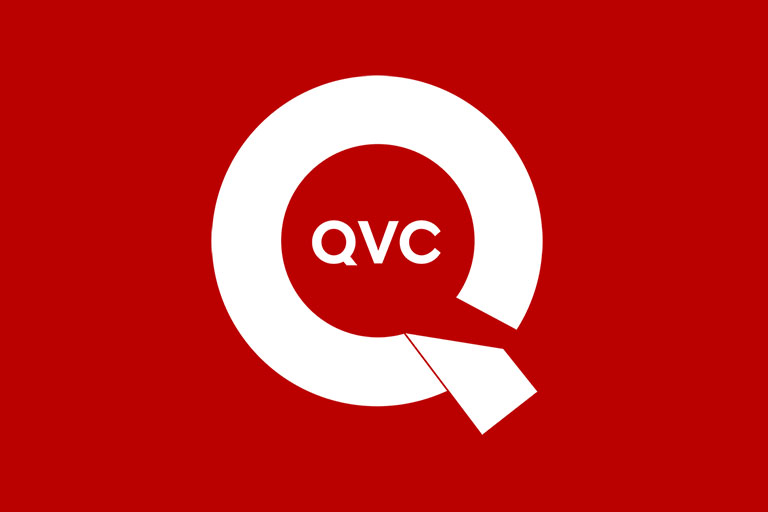 Are you a shopaholic or simply a fan of window shopping? If the answer is yes to both, then those retail shows that introduce you to novel items from around the world must be your favorite. QVC on Spectrum takes you to this adventure! It's actually owned by a retail group so get ready to drool while tuning in to its content.
Introducing QVC
Quality Value Convenience (QVC) is a flagship shopping channel owned by the Qurate Retail Group. The network's content specializes in televised home shopping. It's available in more than 350 million households in 7 seven countries including Italy, Japan, UK, as well as Germany.
In 2008, the channel integrated their shopping with Facebook and then with Instagram in 2012. It launched a social shopping platform called, toGather. Members were able to personalize their newsfeed as well as view shopping recommendations from brands and people they follow. However, this site was shut down in 2015.
Most guests on QVC are owners and investors. They don't have broadcast experience. To make sure they don't come off stiff, the channel sends them to broadcast boot camp. The guests have to discuss a product and chat into the camera. This is how they are prepared for the live broadcast.
QVC Network Variations
QVC has a few more versions. Here are all of them:
QVC2
This version was launched in 2013. Initially, called QVC Plus, QVC2 is a timeshift channel offered by Spectrum and some other cable providers. After a rebranding in 2017, QVC2 became a destination for live programming broadcasting 12 hours live per day.
Beauty iQ
Beauty iQ is a female-oriented TV channel based on beauty products. It also airs live programming from Monday through Friday. It was the network's first digital-only channel like Reelz except for its targets targeting the younger audience.
QVC3
In 2019, Beauty IQ was rebranded as QVC3. It started rebroadcasting previously recorded QVC and QVC2 programming only.
Where to Find QVC on Spectrum Cable?
In order to watch QVC on your Spectrum service, check out this table for identifying the channel number:
| | | |
| --- | --- | --- |
| New York | Ohio | Virginia |
| 159 | 127 | 104/706 |
Top 5 Shows on QVC on Spectrum TV
Fashionistas, you won't ever get enough of QVC. Since you must already have other favorite shows on other favorite channels such as CNN to watch, to narrow down your options, simply tune in to these awesome shows on QVC:
1: AM Style
Hosted by Leah Williams, the show introduces you to Leah's favorite looks from retailers such as Denim & Co. and Susan Graver. Learn how to fill your closet with the most comfortable and simple clothing. She spills all the beans about fashion accessories. Anyone who needs help with polishing their wardrobe, Leah has everything you need. Find all the best pieces of accessories every well-dressed woman needs.
2: Shoe Shopping with Jane
This is a heaven for all the show lovers out there. If you have always wondered that good shoes are expensive, Jane Treacy is here to change your mind. She is known for introducing her viewers to the most pleasing footwear at low clearance prices.
Shoe Shopping with Jane is an entire goldmine of amazing shoes. Whether you like heels, pumps, or flat shoes, Jane shares her passion by showcasing some of the most popular shoe brands.
3: Saturday Morning Q
QVC has a morning show to make your Saturday morning fun. Saturday Morning Q is hosted by David Venable and Kerstin Lindquist. A new fashion expert is invited every week helping the viewers make the right fashion choices starting from apparel to makeup as well as fashion accessories.
Every week, the show tackles a different topic related to fashion and lifestyle. The segments on the show are entertainment as well. No fashion lover would want to miss out on the opportunity of waking up to such a lively show.
4: In the Kitchen with David
QVC mainly focuses on fashion but if you love to cook, there's a show for you "In the Kitchen with David." David makes the audience familiar with the most innovative appliances out there. His charm makes cooking fun.
Seeing all the amazing kitchenware and useful cookbooks is a treasure who anyone passionate about making great meals. Even if you don't cook, watching David is a delight. He is an inspiration for homemakers who want to make their kitchen look beautiful without breaking the bank.
5: DaretoShareBeauty with Shawn
Shawn Killinger takes you to her world of beauty by sharing her beauty tips. Killinger is not just a warrior shopper but she has been spreading hopes with her work. She is also a travel junkie and likes to collect beauty items from whatever place she heads to. On her show, Shawn shares rare beauty gems with her audience.
Conclusion
Watching QVC on Spectrum is a pure delight. If you are a few of those who like Univision you will admire QVC as well.
To find if QVC is available on your Spectrum bundle or to determine the channel number in your respective state, dial 1-844-813-5886.
---
Read More About Spectrum
Disclaimer: To our knowledge, we have made all the required efforts towards obtaining owner/publisher approval for the use of images in VISIONECLICK.COM blog posts. However, if you find violations of any sorts regarding any image, please feel free to contact us. Prices and packages mentioned may vary with time and the specific locations.