Reality TV Shows Provided a New Recruitment Forum for Upcoming Singers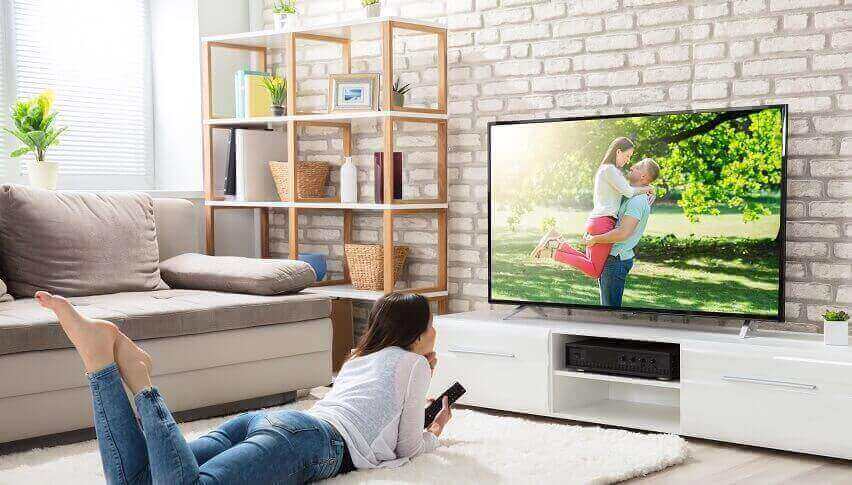 Music is found in every known culture, in the past as well as, the present. Even the most isolated tribes, residing more far than you can even imagine, have some form of music and instruments, particularly dedicated to their singing ventures, mostly while celebrating something. Music has always been a medium, used to manifest happiness and celebration, primarily. Music has a unique, enchanting and spiritual power to have a controlling influence on our moods and states of mind, and we literally love music for that, since it works in so many ways. From being entertaining to being inspirational and motivational (like those fast music numbers played in the gymnasium and Zomba classes), music can work wonders on our moods, more than we can think of. Today, we get to listen to music through the primary sources of TV and Internet. So, subscribe to the best cable TV deals and Internet packages to enjoy a number of music genres, uninterrupted.
A Little Bit About the History of Music
It is believed that the history of music goes back to 55,000 years, and the first music that was ever created, is believed to be invented by Africans. Today, music has become a fundamental, essential cultural constituent of our lives and we hardly pass a day when we don't listen to music, at all. It provides the necessary entertainment and relaxation that we crave for, through the rushed and hectic lifestyles, that we have. Just take a quick look around you, you would see people, either having headphones of their iPods or Phones plugged into their ears, or your fellow drivers listening to radio or heavy music system (woofers that are installed for a heavy price) to enjoy their favorite numbers, to the fullest.
We are so addicted to music that, whether it is our celebrations, festivities, weddings or just casual get-togethers, music is an integral part and parcel of every enjoyable evening or meet-up. To an extent that people even listen to sad and heart-wrenching numbers, when they are down and blue, just to have something to relate to and vent out their emotions. Cut the long story short, none of any probable situations, that you may think of, is complete without a relevant music number.
TV and Internet as Mediums of Enjoying Quality Music
A number of Entertainment channels that Cable TV providers offer, are solely dedicated to Music and broadcast, back-to-back music numbers, for instance, MTV®. They give the ease and convenience to music-lovers to just get their daily dose of quality music, with one single click of a button. All they need is a subscription to one of the best cable packages, to enjoy quality music from all the popular genres. Similarly, the Internet based amenities like YouTube, SoundCloud, iTunes, etc., provide all the numbers from all the popular singers and music bands, that you may want to listen to. YouTube, for instance, has dedicated channels by/for both, established and up-coming singers, that we can stream and listen to, for free.
Perhaps, you are someone who loves to listen to 80s music more, or even older. Well, you can stream or download your favorite music hits of all times, from Alvis Presley to The Beatles, to George Michael, to the king of pop Michael Jackson, so on and so forth. With this incredible entertainment medium, we can even watch live concerts and interviews of all of our favorite, heart-throbbing singers and musicians out there. If you are an advanced, modern-day music addict, you can listen endlessly to the unlimited number of music numbers by your favorite and most popular contemporary singers like, Bruno Mars, Luis Fonsi, Drake, Justin Bieber, Ed Sheeran, Beyonce, Rihanna, Adele, and the list is never ending. You can even follow the public profiles of your favorite music artist on social media, to get snippets of their personal and professional lives and to be that first lucky fan to know about their latest releases.
Reality TV Shows as the Providers of Unleashing New Talent
When it comes to hunting and unleashing new talent in singing and music, you can rely on the quality platforms of Reality TV Shows, that they are providing to the up-coming music enthusiasts, from not just United States, but all around the world, which is praise-worthy. If someone has an extra-ordinary talent, it should be recognized and highlighted, as it deserves, and these Reality Shows have served this very purpose. Reality shows like The American Idol, America's Got Talent, The Voice, and the likes, have provided an unbelievable opportunity of a lifetime to the people who are talented and blessed with an amazing voice, as well as the best practice of the usage of high and low notes, but do not have the right platform to show their talents. People have amazed the world audiences with their mesmerizing voices and breath-taking performances, through these platforms, and the world is world is blessed with a massive number of unbelievably-talented singers. Singers like Adam Lambert, entered into the music industry, after winning the audience and jury of a Reality TV Show (The American Idol), with his mind-blowing voice and amazing singing skills.
And since we belong to those spellbound, emotional audience that doesn't want to miss even a moment of these incredible Music shows, all we need to do is to be subscribed to one of the best cable Tv deals, to ensure smooth broadcast of our favorite channels. Consider VisiOne Cable Provider website, while choosing your Cable TV provider, for one of the best-quality entertainment services in town.
Disclaimer: To our knowledge, we have made all the required efforts towards obtaining owner/publisher approval for the use of images in VISIONECLICK.COM blog posts. However, if you find violations of any sorts regarding any image, please feel free to contact us. Prices and packages mentioned may vary with time and the specific locations.