Do You Have a Secure Mailbox? 10 Ways to Prevent Mail Theft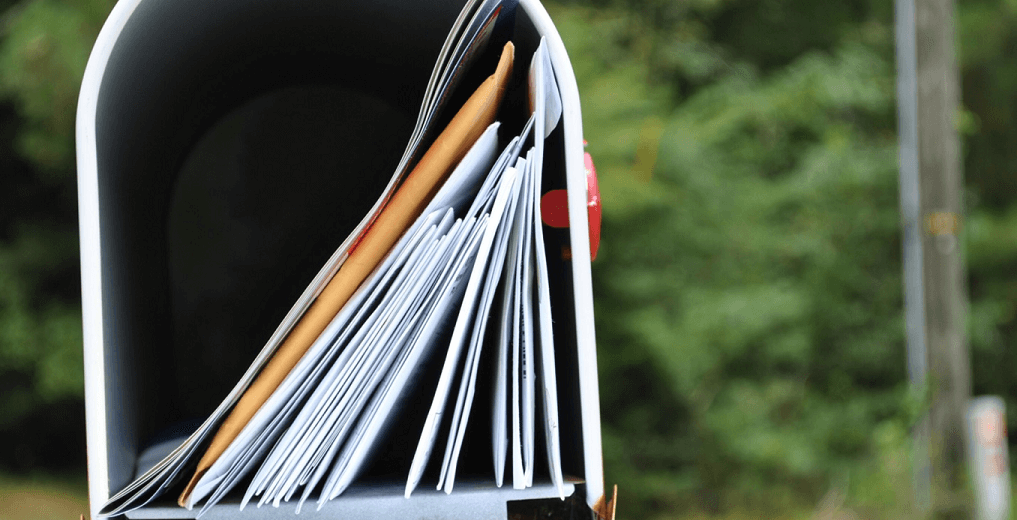 Mail theft is a real concern, especially with the rise of online shopping. Though mail theft is a felony that carries a penalty of up to five years, so-called porch pirates and thieves may go through your mailbox and steal your letters and packages.
Beyond stealing items you order online, mail theft can lead to identity theft. This is especially true around tax season, as your tax documents contain all the information necessary to open new credit cards, for example.
The peace of mind associated with a secure mailbox is well worth the effort. There are several things that you can do to protect your mail from theft.
Empty Your Mailbox Every Day
The easiest way to prevent mail theft is to check your mail every day. Grabbing letters and packages shortly after the post office delivers them reduces the window that potential thieves have to grab them.
Change the Location of Your Mailbox
A mailbox that is open to the street is a more likely target for thieves. Consider moving your mailbox to a corner away from the street and near your front door, or on the side of your home.
This will discourage theft, as intruders will be more noticeable as they cross your driveway or property to get to your mailbox.
Get a New Mailbox
In a related vein, you may want to consider buying a new mailbox that is more secure. A heavier, standalone mailbox that requires a key to open to access your mail is better than a simple box mounted to the wall. Bonus points if you bolt it to the ground to prevent thieves from stealing the entire box.
Install a Camera
A simple thing that you can do to protect your mail from theft is to install a camera. Smart cameras that connect to the internet provide you with a few of your front porch at all times. The mere presence of a camera can discourage thieves.
You can install some modern cameras in the doorbell of your home to get a better look at people who step on your porch. In the event that a thief does steal a package or piece of mail, you will have a physical description and potentially even a license plate number or a photo of their face to go to the police with.
Use a PO Box as a Secure Mailbox
If you are using a PO Box, you can receive mail from the USPS while also avoiding passersby from messing with it. Larger PO boxes are available if you want to receive packages from online retailers.
Generally, having all important documents sent to a secure mailbox is a good idea, even if it makes getting your mail inconvenient. For example, it makes more sense to have your social security check sent to a PO box, especially if your post office is near a bank.
Take Steps When You Travel
When you leave your home, one of the worst things that you can do is allow your mail to collect. A mailbox stuffed full of letters is a prime target for mail thieves.
You should either have a neighbor pick up your mail while you are away, or have your mail delivery canceled. This way, thieves won't be able to get at your mail – and don't know that your house is empty and a prime target as well.
File a Report
Another step that you can take in the event that someone steals your mail is to file a report with the USPS. The post office has its own investigative service and will work with the police to find who took your mail.
Of course, you can also talk to the police and file your own report with them in the event that mail theft becomes chronic.
Sign Up for Informed Delivery
Informed delivery is a new service that the USPS offers in certain areas around the country. It scans mail and packages that are being delivered to your home later in the day. This lets you know what to expect and makes it easier to notice if someone steals your mail.
Informed delivery also lets you give delivery instructions to your postal worker, and track where your mail is and when it will be delivered.
Signed Delivery
You can also ask that any deliveries that you receive require a signature. For sensitive pieces of mail and valuable packages, this can keep your mail from sitting in the mailbox or on your porch for a long period of time.
Instead, you will have to head to a retail location to pick it up if you're not home to sign. Different mail and shipping services have different options, but all provide the possibility.
Shred Old Mail
While you may think of new letters being stolen from your mailbox as all mail theft is, thieves can also target your trash. Old credit card statements, junk mail, and other items that you pay little attention to carry a great deal of personal information.
When throwing out old or junk mail, you should make an effort to shred it. Avoid placing complete unopened letters in the trash or recycling.
Keep Your Mail Safe
Following most, if not all, of the above steps is an effective way to maintain a secure mailbox and prevent mail theft. Once you've taken a few of the above steps, you will be able to enjoy some peace of mind knowing that no important documents or packages will be swiped from your property.
Disclaimer: To our knowledge, we have made all the required efforts towards obtaining owner/publisher approval for the use of images in VISIONECLICK.COM blog posts. However, if you find violations of any sorts regarding any image, please feel free to contact us. Prices and packages mentioned may vary with time and the specific locations.