Snapchat Features that Revolutionized the Social Media Realm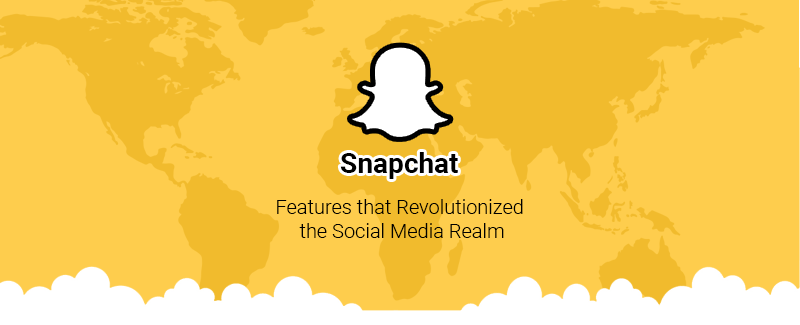 The year was 2011 and the world was introduced to an app whose mere function was to share 10-sec photos with friends or family. Only for them to disappear once viewed. The primary purpose that the app was to serve as making it easy for individuals to share nudes without being saved. And notifying the other person, in case, someone took a screenshot. But it later became very popular amongst the masses who started using it for daily snap chats (see what I did there).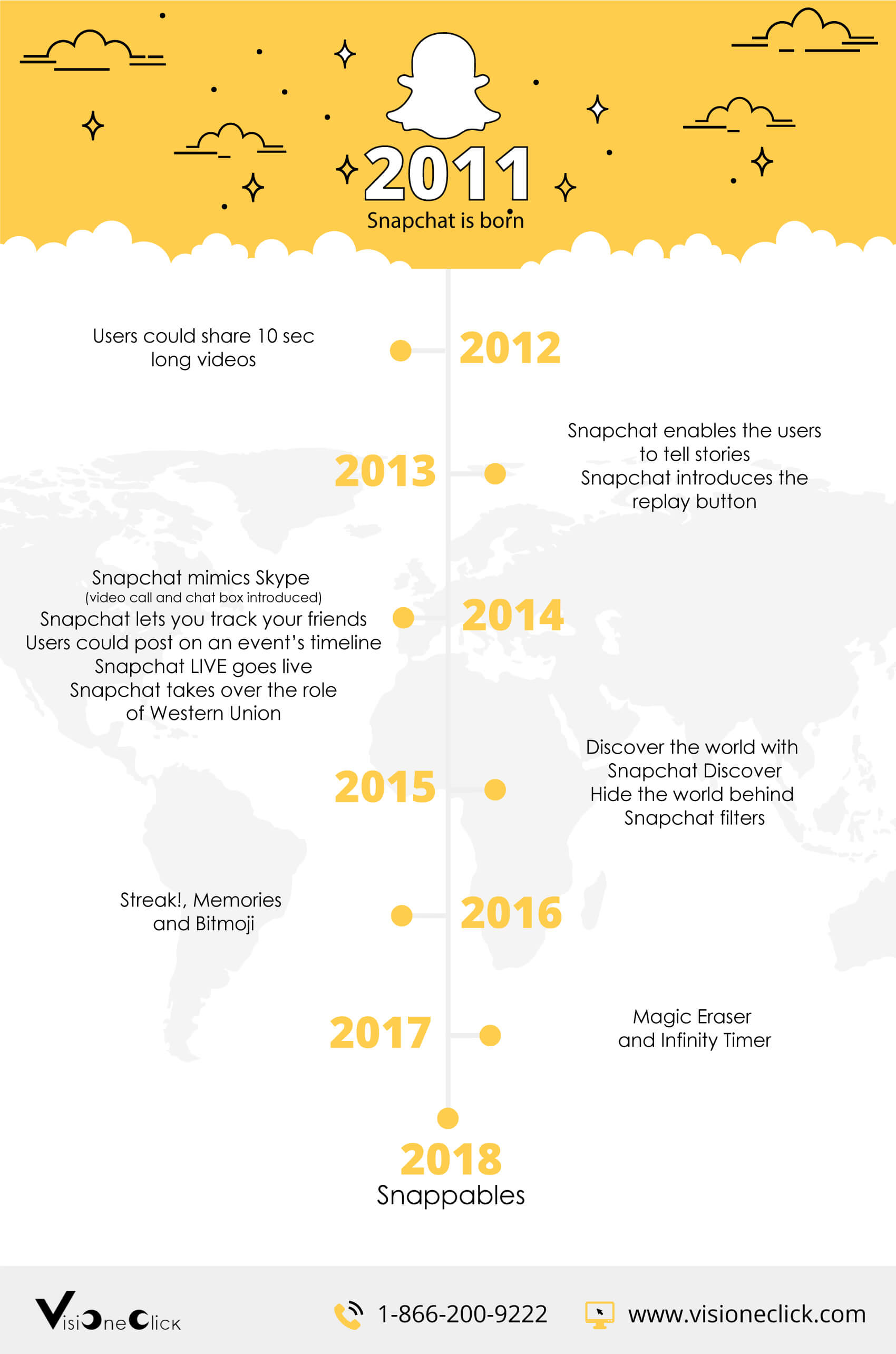 Users allowed to share 10 second long videos
Snapchat introduced this feature in 2012. Before the introduction of the video-sharing feature, users could only send each other photos that lasted anything between 1 and 10 secs. The same time ruled applied to videos as well.
Snapchat enables users to tell stories
Users could post stories for their friends and families to view. However, the stories did not last for more than 24 hours. But you could keep adding to your story and let your friends know what you are up to. From sharing concert videos to uploading a whole movie on the story, the world has seen some rather annoying 'snap-chatters' in this time.
That very year (2013), Snapchat also introduced the 'replay' button. So, the whole 'you can view it once' kinda excitement and thrill became history.
2014- A rather exciting year for 'snap-chatters'
In 2014, Snapchat introduced a list of features including chat, video call, Geofilter, and Snapchat LIVE. Geofilters allowed the users to track the location of their friends once enabled. Apart from that, the social media app took over the role of Western Union and enabled the users to transfer money through it. It also introduced users to a rather unique feature that allowed them to make videos or take pictures and post it on an event's snap story.
The users hop on the bandwagon of filters and discover what the world is up to
From dog-faced filter to swapping faces, Snapchat introduced (and still does) some of the most creative and (at times) hilarious filters. They made sharing pictures and making videos much more fun. 2015 was the year when Snapchat added the 'Discover' section. It allowed the users to view stories that renowned companies, magazines or the like posted.
Streaks, memories, and Bitmoji
An avid Snapchat user will not question what streaks are. An occasional user? Well, he definitely would. You make a streak with a friend when you both send direct snaps to each other. For a streak to develop, you have to keep sharing snaps (even a single would do) on consecutive days. A gap day means you lose the streak. 'Memories' feature, in 2016 Snapchat allowed the users to save their snaps as memories to be viewed later. You needed an Internet connection like the Optimum Internet for the memories to load, though. That year the company also took over Bitstrips. Which meant that users could design their avatars using Bitmoji.
Magic eraser and Infinity timer
Introduction of a magic eraser meant that you could edit any part of your snap with the 'scissors'. In which you could view on the right side of your screen and infinity timer (although self-explanatory). It also allowed users to post a snap(that would disappear after 24 hours) that would not vanish from the screen unless tapped.
2018- And Snapchat does not fail to impress
Earlier this year Snapchat introduced the 'Snappables' feature. This allowed the users to share their scores of any quiz that they took with a friend and challenge him/her to take the quiz as well.
Disclaimer: To our knowledge, we have made all the required efforts towards obtaining owner/publisher approval for the use of images in VISIONECLICK.COM blog posts. However, if you find violations of any sorts regarding any image, please feel free to contact us. Prices and packages mentioned may vary with time and the specific locations.