What is Social TV?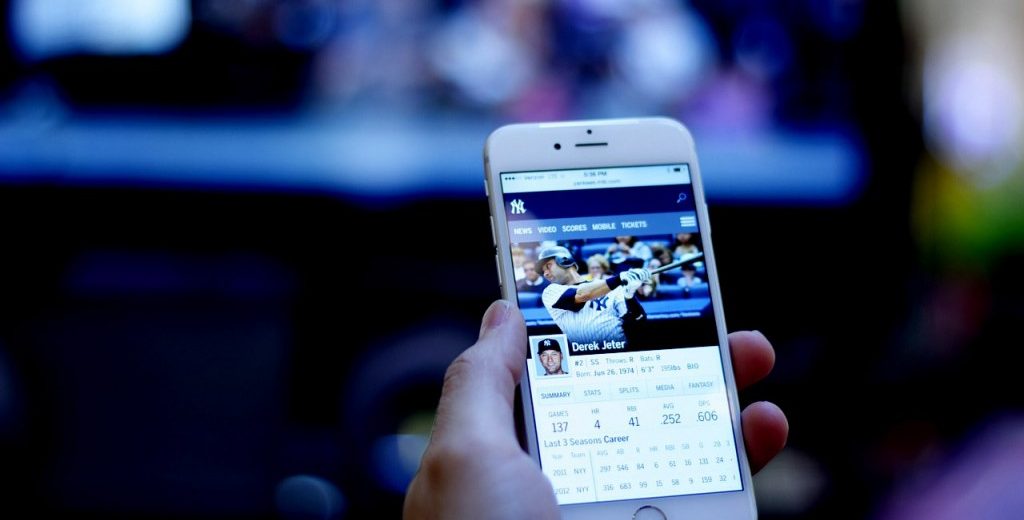 Bellyfeel
Social media, networking sites, and social TV are a couple of terms used interchangeably. The users of the terms know it in their heads the difference between all these. However, they find it hard to explain it in words as to what the actual differences are. It's like it is hard for them to distinguish between the nearly same concepts themselves. If this was not enough, joining the bandwagon is the term second screen. So, now individuals are finding it hard to differentiate between social TV and second screen. A rather popular concept since 2011-12, let's see what it actually is and why is it so hard for people to define it. But before that:
What is the Second Screen?
The second screen- a concept very often confused with social TV. The second screen refers to any application that complements your TV viewing. Now this app can or cannot be social. Here's where the difference comes in. But generally, these apps are not social. They only allow you to have got a better experience. For instance, if you have subscribed to an Xfinity TV deal and you download the TV app too. If you play the app on your mobile and connect the mobile to the TV, this is a second-screen experience. Do you see any 'social' aspect here? No is the right answer. Another example is sports channels apps like ESPN allowing you to access the stats of the players playing through your mobile while you watch the match on your TV. Nothing social in this example as well.
So, the question arises that why is second screen confused with social TV? Because according to an expert, the following features contribute to a full second screen experience (ranked in order of importance, most to least):
Discovery
Information
Participation
Shopping
Social
See, socially made it to the bottom of the list.
The question remains. What is it that then creates the whole confusion?
While it is difficult for people to distinguish between the two, here's an explanation in an urge to help people learn the difference better.
What is Social TV?
Social TV is a natural extension to the whole TV viewing experience. If this statement does not make it clear, so let's put it another way. Social TV is the process whereby a viewer's TV watching experience is enhanced by connecting the individual to likeminded people in real-time. This tool enables individuals to increase their interaction with a famous show, for instance, by making use of different channels to do so.
Logging into these various channels and apps allows the viewers to share their thoughts or anything that they feel like sharing regarding a show or a live event. Hence, bringing the community even closer. And social media is a tool that enables individuals to practice such behavior. You can even call Facebook a social TV through the company never claimed to be one. And if this is the case, then Twitter, Instagram, and Tumblr qualify as social TV as well.
Experts say that 'social' is a term that people associate with anything or everything that has to do with media. And it indeed is. The fact that people are still having trouble to distinguish between social TV and the second screen is that individuals are not clear about the definition of 'social.' The experts further argue that something does not become social unless or until people share or re-share it. Or until it receives a response. For example, it is not enough for a Twitter post to be categorized as 'social' just because it exists.
With that here are a couple of social TV apps that allow you to 'check-in' to what you are watching. Hope this will help you better understand how social TV operates. You can do so while you are on the go or at home. All you need is access to services like Cox plans. If you have access to the Internet, you are good to go.
Social TV Apps and Their Functions
Here are all famous social TV apps. Not only do these apps allow you to check in to whatever it is that you are watching, but also share recommendations.
1. IntoNow
A rather new app, this app is full of features that helped it land on the first position on the 'best social apps list.' The app makes use of a sound technology called SoundPrint. This feature allows the app to recognize what you are watching on its own after it hears it. It will even tell you the episode that you are watching. All it asks of you is to tap a green button. The app immediately recognizes what you are watching and you can instantly share it with friends. Not only this, but the app also allows you to access all information related to the cast of the show. Moreover, it will notify you whenever your friend is watching the same show.
2. Tunerfish
This app also allows the users to 'check in' to whatever they are watching. Apart from this app allowing users to share what they are watching with their friends, it suggests the users shows based on what their friends are watching. To make it more fun, the app rewards the users with badges as part of certain campaigns.
3. Miso
Next on the list is Miso. Using this app, you can check-in to the show that you are watching in general. And not the specific episode. What makes this app unique is that the users can update the metadata of a particular show.
4. Yap.TV
This is more than just an app that allows you to check in or share with friends. You can think of it as a complete social TV guide. Which means that using this app, you can also see what people/fans are saying about a particular show on Twitter. Apart from that, you can also invite your friends to a chat and discuss all your favorite shows. Not only this, but the app will also allow you to be a part of polls and discover what television has to offer in your local area.
Apart from these, other social TV apps include:
Interesting Facts
You must be thinking that what does a check-in have to do with the popularity of a show or how does it help the shows. So, here are a couple of stats that will help you see just how crazy a place the social TV is.
Pretty Little Liars- a very popular show amongst the teens made Twitter history with over 645k Tweets throughout the first episode of Season 2.
'The Voice' hashtag made rounds on Twitter with many contestants' songs reaching the Top 5 on iTunes.
The point still being the same that people continue to subscribe to services like Charter cable packages apart from Internet services. And they continue to confuse the terms second screen and social TV. The thing is that people want to interact with TV. But they want to do so using social media platforms. While this is categorized as a second screen experience, companies are now looking into integrating both. Perhaps, the difference will not be clear anytime soon.
Disclaimer: To our knowledge, we have made all the required efforts towards obtaining owner/publisher approval for the use of images in VISIONECLICK.COM blog posts. However, if you find violations of any sorts regarding any image, please feel free to contact us. Prices and packages mentioned may vary with time and the specific locations.