Spectrum Cable Packages and Bundle Deals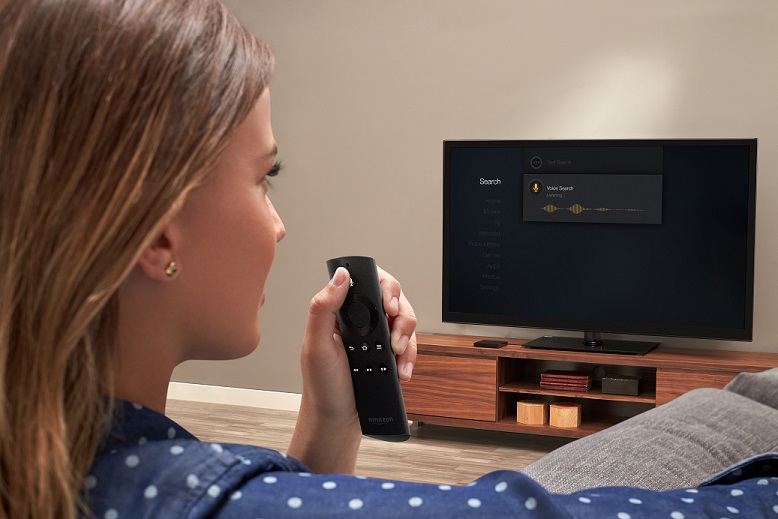 Are you tired of all the unaffordable, low-quality cable tv services or have not got one yet? Well, you are missing out on a lot. Because Spectrum cable packages are the perfect ensemble of high-quality services, package options, affordability, and efficient customer care service.
TV Only Package

Spectrum TV Select

125+ Channels
Full Free HD experience
DVR services available
TV Shows & Movies available On-Demand
Charges: $44.99/mo.

1-year promotional rate, regular price $69.99/mo.

Order this Package TODAY!
All prices and plans may not be available for all areas or to all customers & can expire any time.
Make a choice of a lifetime and ensure peace of mind with a reliable digital services provider like Spectrum. Having to pay a huge chunk of your already-stretched wallets is not fair if you don't get quality and reliability in return.
Spectrum ensures providing you quality and affordability. With a massive service coverage area, Spectrum provides its services in a number of states including the contiguous states of the United States.
Go HD With Spectrum Cable Packages
With most HD channels, you can enjoy all your favorite channels in high-quality displays all the time.
Premium Channels Included

Now you can enjoy premium networks with no additional charges and binge-watch your favorite shows on the go.

Valid for TV silver and TV Gold Packages

Comes with a DVR service

Record your favorite shows or pause/resume anytime as it comes with a DVR service.
Great News! Spectrum will pay upto $500 in early termination fees
Spectrum TV™ Silver

$74.99 / mo.

Double Play Silver

$119.98 / mo.

175+ HD channels
On-Demand TV Shows & Movies
Internet up to 100 Mbps speed
Modem Included


No contract required

Triple Play Gold

$152.97 / mo.

200+ HD channels
TV Shows & Movies On-Demand
Internet up to 100 Mbps speed
Unlimited calling in Canada, Mexico, US, and other US territories

No contract required
Plans and prices may not be for all areas. Verify terms and availability with Charter / Spectrum. Last updated on 4/28/2020.
Subscribe Spectrum For a Complete Digital Experience
Spectrum has an amazing set of packages for everyone. Being the oldest digital services provider and a reliable one. It has got all your digital experience covered whether you want just cable, internet, or just phone.
What will You Get with Spectrum Cable Plans?
Ultimate Entertainment Mix

Whether you are a sports freak or a regular news viewer, or you don't miss widely anticipated reality TV shows and blockbuster movies, Spectrum TV packages have covered them for you.

Spectrum provides a number of options to pick from. Get your customized TV experience Today!

An Intelligent Choice

When it comes to recommending Spectrum cable packages, there are many reasons as to why we say it would be an intelligent choice.

Not only Spectrum offers a good number of standalone, spectrum double play, and triple-play packages, but all the packages are affordable and packed with entertainment.

Spectrum Cable Plans Offer More

You are going to get;

FREE DVR service
Free HD experience
No Contracts
And much more

Spectrum cable packages are both economically priced and entertainment-packed. Especially if you hail from a family of entertainment lovers, you need to subscribe to one of the packages to provide your family with all the entertainment that they deserve

Premium TV channels
Favorite movies and shows On Demand

Call today to order from the best offers.

Save with Spectrum Cable Bundles

Charter has always created offers for its customers that are not heavy on the pocket.

You can choose from any of these bundles;

Triple Play Gold
Triple Play Silver

Spectrum cable packages are amazingly-designed whether it's standalone packages or double and spectrum triple play options. Choose reliability and convenience by subscribing to all three digital services would be a wise choice. So, what's the wait?
Frequently Asked Questions about Spectrum Cable Packages
How much is Spectrum basic cable a month?
Its basic package is Spectrum TV select starting at $44.99/mo
What are the different Spectrum TV packages?
Spectrum has these three TV packages – Select, Silver, and Gold – that provide 125 to 200+ kids, entertainments, news, and sports channels.
What is the cheapest spectrum TV package?
The cheapest TV package is Spectrum TV Select, has 125+ channels with a price of $44.99/mo. *
What Is Spectrum on Demand?
It's a feature that comes even with spectrum basic cable package which allows you to access thousands of movies, series, and channels.
What Premium Channels are in Spectrum basic package?
Spectrum basic package,  TV Select, offers family favorites like Disney Channel, ESPN, and the HGTV. The mid-range package, TV Silver, comes with premium-channel favorites like SHOWTIME® and HBO®.
What's the best Spectrum deal?
Spectrum select triple play, silver double play, gold double play, gold triple play are one of the Spectrum deals where offerings meet expectations.
Disclaimer: To our knowledge, we have made all the required efforts towards obtaining owner/publisher approval for the use of images in VISIONECLICK.COM blog posts. However, if you find violations of any sorts regarding any image, please feel free to contact us. Prices and packages mentioned may vary with time and the specific locations.