How To Fix Spectrum Lag Spikes?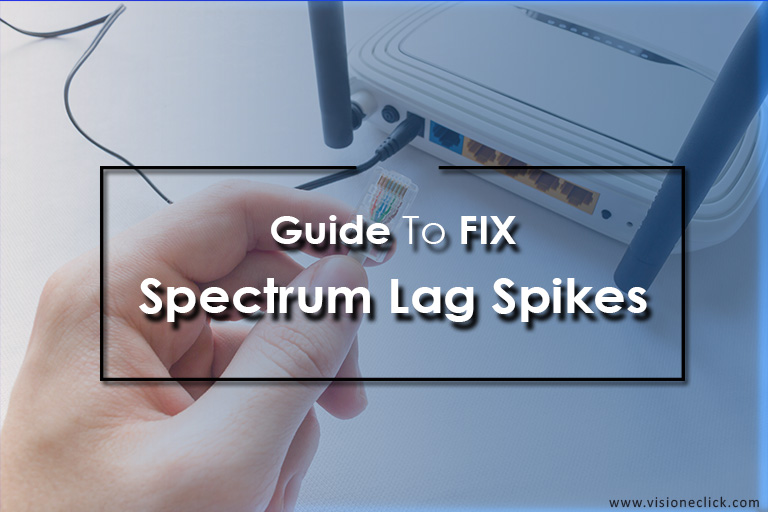 Living in this era means that you need access to blazing-fast Internet. Not only this, but you also need a connection that promises uninterrupted delivery of the Internet. Because downtime is no more an option. If you happen to subscribe to Spectrum, you are lucky as Charter Customer Support reps are cooperative, efficient, and well-versed in their jobs.
However, this particular blog post throws light on what to do in the case of Spectrum lag spikes. But before that, you need to be aware of what they are.
What are Lag Spikes?
Like many other inconveniences that you may face in the case of wireless connections, lag spikes could also occur due to various reasons. However, regardless of the reason, the problem would be the same – unresponsiveness and command delays. While many users may not take notice of these lag spikes, they are particularly hard on the gamers. Because they experience a delay in controls and that translates into the gamers losing a game.
So, let's say, if you have a complaint about Spectrum 5 GHz Wi-Fi not working, you should not worry. Below is a list of all the tried and tested ways to deal with the lag spiking issue.
Troubleshooting Tips for Lag Spiking
Number of Devices
The first thing that you should do once you realize that you are having trouble watching videos or carrying out any action on any of the devices is having a look at the number of devices connected. This is one of the first steps to take if you wish to fix the Spectrum streaming buffer or any other activity that is experiencing a delay.
Chances are that your problem will get resolved at this stage. As the increased number of devices leads to the capacity saturation of your Internet connection. Thus, causing lags. Therefore, you should try to disconnect some devices and see if that makes any difference. As a rule, you should only connect those devices to the Internet that are actively making use of it.
Software
At times it so happens that disconnecting the devices does not make any difference. In that case, there would be an issue with some software. Or the issue can also arise if you have too many software installed. So, if you have multiple software or apps running in the background of your devices, that will consume Internet bandwidth as well. So, make sure that you have no extra apps or software running as they can reduce the speed as well.
You must be wondering if there are any specific apps or different devices that have different ones. The answer is there would be different apps and software running in the background of different devices. However, one software that is always open is the antivirus program. And it consumes a lot of Internet bandwidth. So, keep the extra programs. But take notice of all the updates that you need to do later. Running these programs will only result in Spectrum packet loss.
Auto-Configuration
In case you are using Windows XP or Windows Vista, then you will experience more lags than any other OS would. And then lags in both these OS are a result of their constant search for newer wireless connections. Therefore, it is upon you (if you use any of these operating systems) to disable the auto-configuration. And you will see that it reduces the lagging by a considerable amount.
However, you should not panic if you experience a lag in Internet service as it is still a smaller issue than having to deal with the Charter Error Code RGE 1001. This specific error occurs in the app and asks of you to re-install it. And if the issue still doesn't get resolved, then you have to take help from the technical team.
Position
Please note that the position of your router also matters when it comes to the lag of the connection. As a rule, your router should be in line with the device that you are using it with. If you succeed in doing so, you will receive better signals and would hardly complain about any lags. Many people argue that a wireless connection is supposed to provide signals across various rooms and corners. While this is correct, the fact that being close to the router is essential is also true.
As the closer the device and the router, the lesser the interference and lower the lag. Therefore, make a conscious effort of placing your router and devices close to each other.
Steps to Fixing Lag
For Windows 7
If you are using Windows 7, then you need to follow the steps below to resolve the lag issue:
Open Command prompt
Look for 'REGEDIT'
Look for the IP address
Add a new entry. You would have to type TCPNoDelay
Hit the modify button
Restart the computer
For Windows 10
In case you have Windows 10 OS, then you need to follow these steps to fix the issue:
Go to settings
Look for update and security option
Go to Windows update
Hit advanced options
Click delivery optimization
Click update delivery
Disable 'updates from other places
You might have realized by now that dealing with Spectrum lag on your own is easy and in many cases, it works smoothly. Unless there is a Charter Spectrum internal server error. In that case, you will have to contact a technician from the company. Otherwise, you can resolve the issue on your own most of the time.
Disclaimer: To our knowledge, we have made all the required efforts towards obtaining owner/publisher approval for the use of images in VISIONECLICK.COM blog posts. However, if you find violations of any sorts regarding any image, please feel free to contact us. Prices and packages mentioned may vary with time and the specific locations.