Spectrum Mobile Multi-Line Plans Just Got Better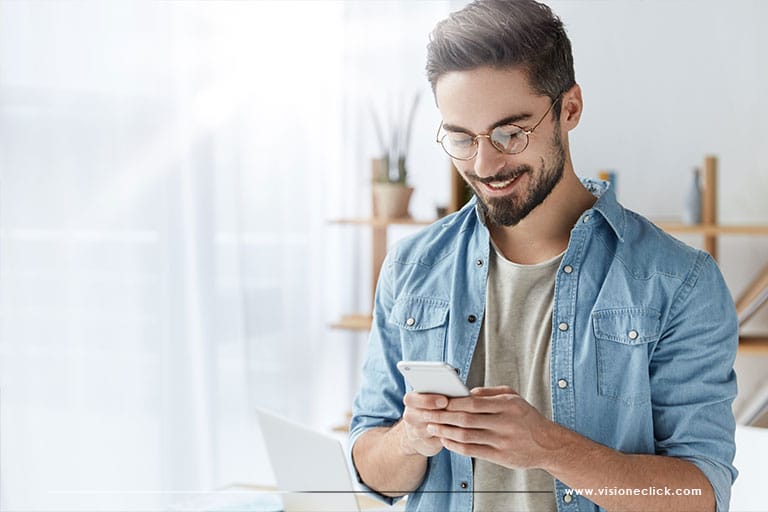 Looking for a multi-line 5G mobile plan for the whole family? Spectrum Mobile's exciting new announcement may be exactly what you have been waiting for. The provider has made determined efforts to offer state-of-the-art 5G services to its subscribers across the country. Spectrum's fastest mobile service to date will now be available on devices nationwide.  
Thanks to an expanded 5G network, more Spectrum customers will have access to 5G speeds in more areas. At the same time, the provider is announcing a new multi-line offer. Get fast speeds at unbeatable prices. Both new and existing customers can now add additional lines to their Spectrum Mobile service. The new offer applies to both new and existing customers. Read on for more information.  
Spectrum Mobile Now Offers 5G
Spectrum Mobile has already been offering residential mobile plans at far lower prices than most comparable providers. So even if you are an existing customer, you've already likely had the benefits of saving money on a mobile plan with a single or multiple lines. The good news is, the provider is rolling out and expanding its 5G services. So, you can start getting 5G on the same plan you have without making any changes or calling for activation.  
Multi-Line Offer for New and Existing Mobile Customers
But the 5G rollout is not the only thing you should be excited about. The provider has also announced a new multi-line offer at a great price for new and existing customers. You can now sign up for 2 or more lines for the Unlimited and Unlimited Plus plans. This means you don't just get 5G but also additional lines. Existing customers can also add lines to their current Unlimited and Unlimited Plus subscriptions by contacting Spectrum customer service.
How Can Subscribers Get the New Offer on Their Plans?
The new Spectrum Mobile multi-line offer applies to Unlimited and Unlimited Plus lines. All qualifying customers with two or more lines will be eligible for the new pricing. New subscribers become eligible for the offer by signing up for two or more lines on their Spectrum Mobile plan. On the other hand, existing subscribers become eligible by adding another Unlimited or Unlimited Plus line to their existing mobile plan. 
Why Consider a Switch to Spectrum Mobile Multi-Line Plans?
Spectrum Mobile plans are a popular choice everywhere with subscribers like you. The provider already offers a mobile plan and multiple lines at a lower cost than most comparable providers. But with the new changes, you get 5G speeds and multiple lines at even better prices. When you switch to Spectrum Mobile, you don't just save, but you can also add more lines for the whole family. And unlike many other providers, Spectrum offers unlimited data with its Unlimited and Unlimited Plus plans.  
That makes it the perfect provider for family data plans. These days, everyone needs access to the internet, both at home and on the go. Therefore, it makes more sense to get multiple lines on the same plan for the entire family, than for everyone to have their own individual plans. Not only does it help save costs, but it also ensures convenient billing and a consistent internet experience for the entire family.  
Prepping Your Device For 5G Speeds
Thanks to Spectrum's huge 5G network, you should be able to access 5G speeds and 5G Ultra speeds in certain markets. In combination with your residential internet and the provider's own hotspot network nationwide, you will find it easy to connect to high-quality internet services. 5G speeds are much faster than the previous 4G LTE generation.  
That means you can use your device to access reliable, consistent, and extremely fast speeds with your mobile internet plan. However, older devices will not be able to run 5G. To be able to access 5G speeds on your Spectrum Mobile service, you need to have a mobile device that supports it. If you want to start using 5G on a device that you have already been using for Spectrum Mobile, you may need to power cycle it once for it to connect to the 5G network. A first-time device should not require the power cycle in most cases.
Disclaimer: To our knowledge, we have made all the required efforts towards obtaining owner/publisher approval for the use of images in VISIONECLICK.COM blog posts. However, if you find violations of any sorts regarding any image, please feel free to contact us. Prices and packages mentioned may vary with time and the specific locations.