Causes, and Solutions of Spectrum Packet Loss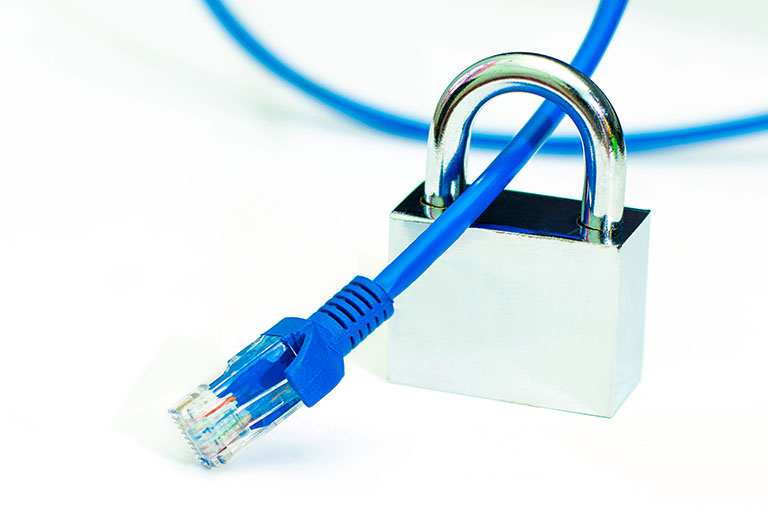 Data in the network layers travels in the form of packets. They deliver this info in a way that the receiver is able to order and use. Packet loss refers to the malfunction of not being able to receive this info correctly. Packet loss issues are common among ISPs.
Among other ISPs, Spectrum has earned a good name in providing top-notch and high-performance services to its clients. The ISP ensures streamlined and robust services and internet connectivity. Since there are no Spectrum hidden costs for both residential and business subscriptions, people appreciate the transparent process and remain to be loyal customers.
Packet loss issues are not common with Spectrum. However, we'll be discussing solutions to packet loss in this blog post.
What Does Packet Loss Mean?
As mentioned already, all the data over the internet is sent via information packets. Whether you are sending emails, streaming videos, or video conferencing, all of these activities use data packets. The info packets use an efficient and convenient path to transit to the desired location.
The distance that these info packets cover has to do with the performance. The more the distance, the more are the chances of errors. These data packets are small. This eases the transition and boosts speed. The communication delays when these packets are lost during the transition process.
Some Common Issues Related to Packet Loss
The following are some of the most common issues related to packet loss:
Slow loading times.
Outdated information.
Closed connections.
Missing information.
Congestion.
Loading interruptions.
If you are Spectrum customer encountering packet loss issues, then stay put. Here is your Spectrum troubleshooting guide.
How to Troubleshoot Spectrum's Packet Loss Issues
The following are the problems and the solution to some of the major packet loss glitches.
Congestion
With a massive customer base, Spectrum has to deal with network congestion issues. When it is about serving a massive clientele, the chances of bandwidth congestion are fairly increased. This means that delays in data transmission will be often pertaining to heavy traffic. This can result in leaving some packets behind.
When the congestion starts loosening up, these packets are then sent to their destination. In order to fix the bandwidth connection, track the performance of your network at different hours of the day. This will enlighten you about the times when congestion is maximum.
This knowledge can help you avoid sharing information during peak hours. You can also prioritize the traffic for optimal data flow.
Insufficient or Inefficient Hardware
We may think that we live in a wireless world with all these advancements. But hardware is still around and plays an integral role when it comes to sending information. If your hardware and equipment are not updated, this can increase the chances of packet loss. Your hardware includes the router, firewall, and other related things.
Moreover, using mismatched equipment and devices can impact the efficiency and effectiveness of your network. This can result in receiving error messages and warning notifications about the incapability of your device.
Make sure you keep an eye on these malfunctions and glitches. Make sure you always upgrade and update faulty and mismatched hardware.
Networking Wires
Considering saving a few bucks on wires? Trust us, this is not worth it! Don't make choices which you will regret later. Cheap and ineffective cables are one of the main reasons to cause delays in network and connectivity. The same goes for ill-connected and damaged wires.
All this results in sending signals, which disrupt the internet speed. Fiber connectors can also lead to certain instances. In these cases, replace all the wires and create a better connection path. When you are getting yourself the Ethernet cable, invest in a Cat5 wire.
In addition, check for the jacket. Make sure there's a shield over these wires to protect them from all the weather impacts.
Software Glitches
It is no brainer that software plays a pivotal role in the transfer of data packets. This implies that if the software is faulty or has glitches, you will experience packet loss. Other reasons for packet loss could be a bugged software or not having the latest updates installed.
Moreover, there's a possibility that some software is using your home Wi-Fi in the background. This can cause lags in speeds and the consumption of network bandwidth. If that's the case, consider updating the software and disabling the apps which are using your internet network bandwidth in the background.
Also, stay in touch with your software vendor to stay updated with any developmental issues.
Disclaimer: To our knowledge, we have made all the required efforts towards obtaining owner/publisher approval for the use of images in VISIONECLICK.COM blog posts. However, if you find violations of any sorts regarding any image, please feel free to contact us. Prices and packages mentioned may vary with time and the specific locations.