Spectrum TV Packages for Uninterrupted & Quality Entertainment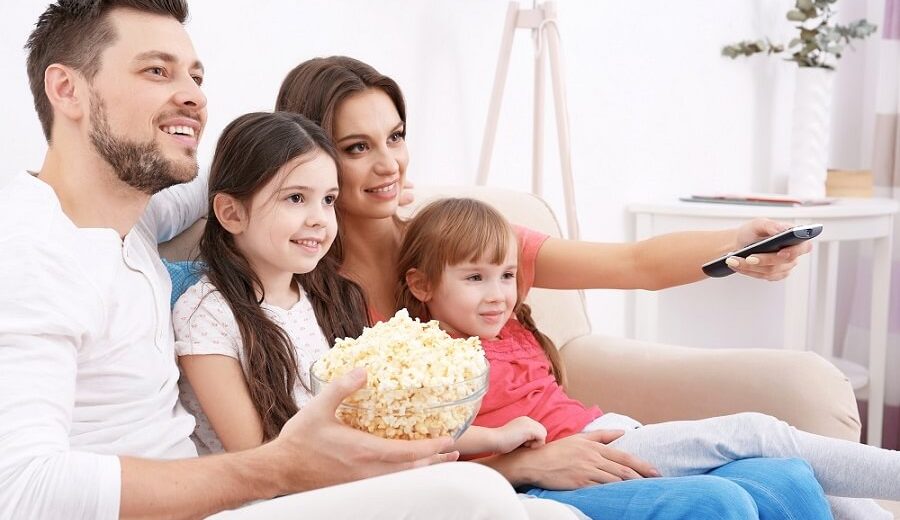 Finding a TV service provider that meets your entertainment needs is not an easy task. You are constantly looking for something that just does not meet your needs. Then you go to Spectrum TV and you know you want it because it gives you everything that you want. So what prevents you from configuring services with Spectrum?
TV Only

Spectrum TV Select

125+ Channels
Full Free HD experience
Access to the Spectrum TV app
TV Shows & Movies available On-Demand
Charges: $49.99/mo.

1-year promotional rate, regular price $54.99/mo.

Order this Package TODAY!
All plans may not be for all areas or to every customer & can expire every time. Verify terms and availability with Charter / Spectrum. Last updated on 3/17/2022.
Entertainment has no boundaries. It has no time and should have no restrictions.
Not everyone offers the same services and Spectrum offers you a range of options and settings to meet your unique entertainment needs.
By subscribing to Spectrum, you should be able to watch the following:
Favorite shows
Series
Movies
Sports
Get Entertainment Bliss With Spectrum TV Packages
Spectrum is one of the few cable TV providers that keep you entertained anywhere and everywhere.
TV Essentials + Internet

Including EPIX, HBO, MAX, SHO & More
Ultra-fast 200 Mpbs download speed
DVR service + TV app included
Charges: $69.98/mo.

1-year promotional rate.

Choice 15

Local Channels + any 15 Channels of your choice
Including EPIX, HBO, MAX, SHO & More
With Fast 200 Mbps download speed & No data caps
Cloud DVR service
Charges: $94.97/mo.

1-year promotional rate.
Spectrum TV App has Got You Covered!
The Spectrum TV App is your gateway to entertainment on the go. Download the Spectrum TV app to watch up to 200 Live TV channels on any of your devices. This can include:
All you need is a home Wi-Fi connection and you will have access to 50,000 On Demand TV shows and movies.
Suggested Read: Spectrum Back To School
What will You Get with Spectrum TV Plans?
Spectrum's DVR will take care of you

Spectrum DVR Services with Spectrum bundles take your Spectrum TV package to another level. You can record live shows and your favorite episode easily so you can watch it later. You manage your work, chores and other tasks accordingly. Spectrum TV is there to remove all the stress.

30-Day Money-Back Guarantee

Very few cable providers are ready to offer a 30-day money-back guarantee, but that's what Spectrum Cable customers get. This is a trial period to verify video quality, channel configuration, and cable service availability. Test the DVR to see if it works as advertised, parental controls, the remote viewing app and whether your family enjoys the hundreds of channels.

Premium Channels anytime, anywhere

All Spectrum TV packages come accompanied with the following:

Premium channels
Free Primetime on Demand

This means that there is no chance that you will miss out on your favorite shows or movies.

Premium channels include:

You do not have to worry about the fees of the Premium channels. The company Spectrum TV Essentials and Choice packages give subscribers access to premium channels without any extra charges. In addition, the Free Primetime On-Demand movies & TV shows catalog consists of thousands of continually-updated blockbuster screen titles in both HD and 3D.

Enjoy Free HD with Spectrum TV

It's time to discover your favorite TV series and movies in brilliant quality. Spectrum TV Select lets you watch free HD channels every month.

The perks of having any of the Spectrum packages:

Spectrum Tv Essentials
Spectrum TV Choice

You can get the incredible HD quality because it is one of the best features that can be offered to its customers. You will now experience all the best HD TV channels offered by Spectrum Choice. So just call your family and friends in your living room and watch your favorite HD movies and TV shows together.
Spectrum TV Frequently Asked Questions
How much is Spectrum TV a month?
Spectrum basic TV starts from $49.99/mo for 12 months.
How can I watch Spectrum TV?
You can watch Spectrum TV through:
Spectrum App
TV
Phone
Laptop
PC
What TV packages does Spectrum offer?
Spectrum offers TV Select, Choice 15, TV Essentials. Call 1-844-813-5886 to buy Spectrum TV!
Does Spectrum TV run local channels?
Yes, Spectrum runs the local channels.
How much is Spectrum after 12 months?
After 12 months, prices for the packages will be:
Tv Select $79.99/mo.
Choice 15 $44.99/mo.
TV Essentials $19.99/mo.
How much does Spectrum streaming cost?
Streaming on-demand is free for all Spectrum TV customers.
Does Spectrum TV have contracts?
No, You don't need to sign any contract. It is a contract-free provider.
How much is Spectrum Cable box for?
The Spectrum cable box is just $7.99/mo. Call now at 1-844-813-5886 to buy Spectrum cable!
Disclaimer: To our knowledge, we have made all the required efforts towards obtaining owner/publisher approval for the use of images in VISIONECLICK.COM blog posts. However, if you find violations of any sorts regarding any image, please feel free to contact us. Prices and packages mentioned may vary with time and the specific locations.