Step-By-Step Guide to Stop Facebook From Spying on You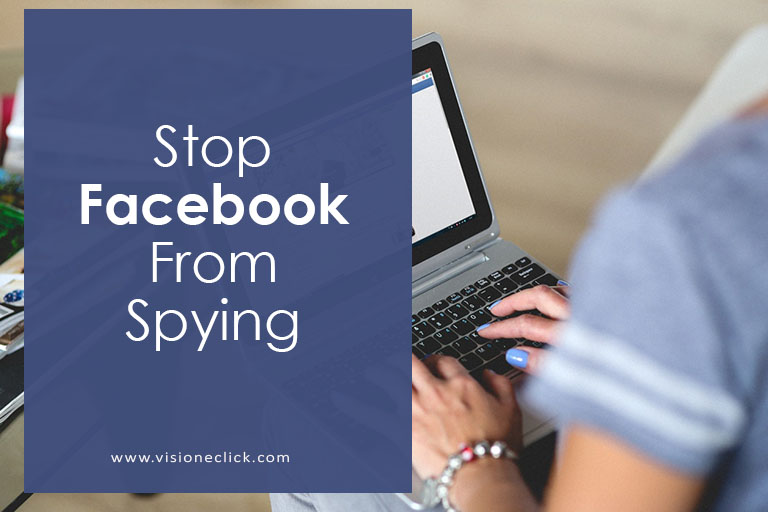 While the Internet has a lot to offer in terms of information and knowledge, it has certain downsides as well. Various actors like advertisers and authorities can track your online activity through apps like YouTube and Facebook extra. You can be at risk of cyber-attacks and data abuse if your private information gets leaked online.
To avoid this situation, Facebook has been offering another privacy tool that can help you in controlling app features and aspects. However, in recent years it has launched an Off-Facebook Activity tool as well. It can help you in managing what the app can know about your other online activities. These two tools can be used effectively to protect your privacy online.
Off-Facebook Activity
Facebook can spy on your activity when you visit other websites. For example, when you use Google to purchase something online, the store can share information about the product and your activity with Facebook to personalize future ads or manage discounts for you. But with the recent tools, you can review or manage the data related to your online activity, to prevent companies from accessing it in the future.
How to Manage It?
Here are a few steps in which you can easily protect your private data by using the Off-Facebook Activity tool:
Select the 'Settings' option
Now select the 'Your Facebook Information' option from settings
Select the "Off-Facebook Activity" option
You'll see the list of sites that share your information with this app
Now click the 'Learn More' option
You can also select any site' icon for this purpose
Now enter your password
From the list of sites, select one to view its details
You'll view "How Did Facebook Get This Activity?" in the activity details
You can also see how this data was sent to the app by scrolling down
How to Report a Website for Misuse of Information?
Click on the "Give feedback about this activity" link in the activity details
Now choose a reason and select the 'Send' button
How to Stop Websites From Sharing Your Data With This App?
Click on the "Turn off future activity" link in the activity details
You'll see a message. Click on the 'Turn Off' button
You'll see a message notifying you of this exercise's termination
Managing "Past and Future Activity"
If you want to remove all activity that has been shared by the third-party websites with Facebook, you can do so in a few simple steps. For example, if you have searched news related to Kobe Bryant in the past, you can remove the data collected by these news websites in the following way:
Click on the 'Manage Future Activity'
Toggle the button next to "Future Off-Facebook Activity" to off
This will turn off all future activity
Now click on the "Clear History button"
A dialogue box will open up. Click on 'Clear History'
This'll remove all history
Downloading Your Information
You can download information related to your online activity by following these steps:
Go to 'Off-Facebook Activity' page
Click on the "Download Your Information" option
Choose categories to download
Click on the 'Create File' button
Go back to the "Download Your Information" page
Click on the 'Available Copies' tab
Click on the download button
This will save your data in a compressed file
Extract the file to access the 'index.html' file
You can now view the downloaded information
Privacy Check-up and Blocking
To review your privacy settings, do the following:
Click on the 'question mark' icon
Click on the 'Privacy Check-up' option
Review your phone, email and birthday details
Change the setting from 'public' to 'friends' and click 'Next'
Now reviews your posts viewing settings
Change these from 'public' to 'friends' and click 'Next'
Block unwanted people from viewing your private content. Click 'Next'
Set up a stronger password to minimize the risk of cyber-attacks
You can also select the 'Turn On Alerts' option to know whether someone else has signed in to your account or if your account has been used from another location.
To prevent unwanted apps and websites from accessing your data, select the 'Apps and Websites' option from the 'Your data settings on Facebook.' Click on the remove button parallel to the apps' icons and you're all set.
With the new protective features on Facebook, you can limit third-party websites from sharing your private data with this app. But this doesn't guarantee the complete protection of your data as there can be unknown data leaks because of a poorly managed network.
However, several top-notch Internet Providers in the market guarantee protection from cyber-attacks and the sharing of private information among various sites. To receive guidance from an expert related to the features provided by such ISPs, you can call on this number 1-866-200-9222.
Disclaimer: To our knowledge, we have made all the required efforts towards obtaining owner/publisher approval for the use of images in VISIONECLICK.COM blog posts. However, if you find violations of any sorts regarding any image, please feel free to contact us. Prices and packages mentioned may vary with time and the specific locations.