What Channel Is TBN On Spectrum?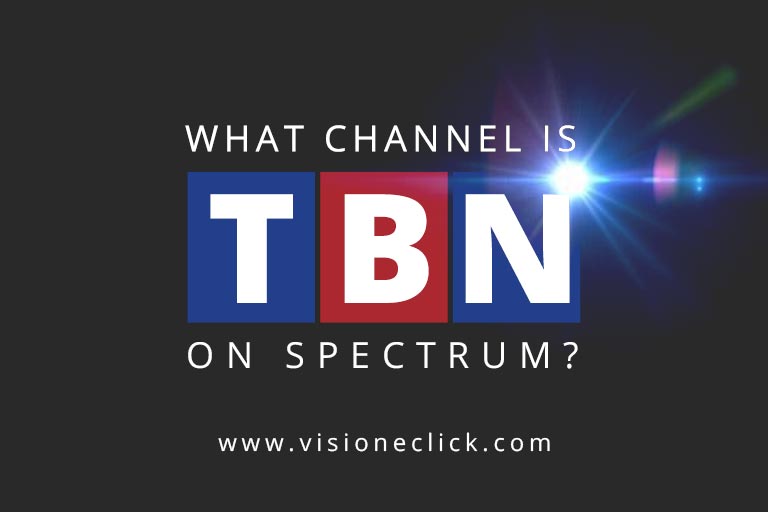 Television has become much more of a necessity these days. And while many could do without TV a few years ago, it is simply not the case anymore. Considering how everyone seeks quality entertainment, it is really unfortunate that there are not many options available for conservative Christian families. You may not know it but television is a great source that can bring different communities and families together. People get to learn about one's heritage and culture. Given how important it is to share your ideologies with others, having a channel dedicated to faith is necessary. So, if you are looking for one, then make sure that you have TBN on Spectrum.
TBN: A Little History
The Trinity Broadcasting Network or TBN was founded 48 years ago in 1973 by Paul & Jan Crouch. It has become one of the world's largest religious television networks. Since its launch, the channel has been dedicated to air only faith-related films and shows. The network airs programs that are hosted by different ministries including Evangelical, Catholic denomination, and Protestants. You will also find Messianic and Jewish personalities along with various non-profit organizations running their programs. The best thing about TBN is that you will never run out of fresh content to watch. Why? Well, because it owns not one but five broadcasting networks: Positiv, TBN Salsa, Enlace TBN USA, Smile, and Hillsong Channel. This is enough of a reason for anyone to tune into the TBN channel on Spectrum.
What's the TBN Schedule on Spectrum?
TBN is quite popular for its original content. The network airs many incredible shows that feature highly engaging storylines which will make you hooked in no time. But if you are new to this channel and don't know which show to watch then don't worry! Here are some of the best programs that are a part of the TBN schedule on Spectrum which you can enjoy with your family.
1. Joyce Meyer: Enjoying Everyday Life
The founder of Joyce Meyer Ministries and the New York Times bestselling author, Joyce Meyer has her own show on TBN. In this program, she enlightens the viewers with her knowledge about religion and teaches the holy principles. She spreads the message of love and positivity through her show and advises people to embrace what God has given. Meyer also tells how beautiful life can become by doing good deeds. It is certainly a show that will brighten up your day.
2. End of the Age with Irvin Baxter
The topic of Armageddon is quite fascinating and has inspired many movies and shows that depict the events. While it is fascinating to watch, these films and programs don't really showcase the biblical understanding of it. However, the famous author and televangelist Irvin Baxter will let you know about all the prophecies that will lead up to the event. He will also interpret those prophecies and will provide you with a unique understanding of the end of times. You can enjoy this show if you don't feel like watching News Max.
3. Living Proof with Beth Moore
One can only become a good Christian at heart if he/she truly understands the word of God. This is why a show that encourages people to explore the scriptures has been introduced. In this program, Beth Moore motivates the viewers to study the Bible to know about Jesus Christ and love him.
4. Better Together
This is a brilliant show that will help you think, reflect, and do better. It is hosted by Laurie Crouch and friends who sit and talk about different topics including, family, and faith. They also conversate about other issues that are important to females. This program is focused on creating a strong community of women. Better Together also teaches how women should always lift each other up through encouragement and love. You should definitely watch this show if you cannot find anything interesting on LMN.
Suggested Read: Things You Should Know About Tremendous
Which Package Offers TBN on Spectrum?
The good thing about the provider's cable is that it is dedicated to delivering you nothing but the best. This is the reason why it makes sure to provide you all the popular channels in your lineup. With that said, you can expect to find TBN on all spectrum packages. So, it doesn't matter if you have subscribed to Select, Silver, or Gold, you will get TBN on Spectrum. However, it is advised to talk to Spectrum customer service before subscribing to any package and ask them about the channel lineup. This will let you know which networks you can expect to be a part of the lineup.
Where to Find the TBN Channel on Spectrum?
If you want to enjoy the TBN channel on Spectrum then it is important for you to know where to find it. The reason? Well, simply because all of the packages, whether it be Select, Silver, or Gold, offer more than 100 channels. That's a lot! And finding one network can become a hassle.
Suggested Read :Cox Keeps Dropping Connection Easy Ways to Fix
Conclusion
TBN is an ideal channel for people who wish to know more about religion. It can help you lead a more spiritual life. This network has many great shows such as the ones mentioned above. These programs can let you bond with your family much better. Having TBN on Spectrum will allow you to view this channel in HD, ensuring you an awesome viewing experience.
Disclaimer: To our knowledge, we have made all the required efforts towards obtaining owner/publisher approval for the use of images in VISIONECLICK.COM blog posts. However, if you find violations of any sorts regarding any image, please feel free to contact us. Prices and packages mentioned may vary with time and the specific locations.